Lineup Revealed for Westwood One Backstage at ACM
| | |
| --- | --- |
| RADIO ONLINE | Monday, March 20, 2017 | 11:50pm CT | |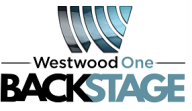 Cumulus Media and Westwood One will feature an all-star lineup at Westwood One Backstage at the ACM Awards, a two-day showcase of backstage audio and video coverage leading up to the 52nd Annual Academy of Country Music Awards on Sunday, April 2. Westwood One Backstage at the ACM Awards will feature private backstage performances from recording artists Lee Brice, Mo Pitney, Jerrod Niemann, Delta Rae and Walker McGuire. The private performances will serve as a finale for Westwood One Backstage at the ACM Awards Radio Row, where more than 90 Country music artists and new talent will engage with more than 25 of the top Country stations in America. Cumulus and Westwood One are the official national radio partners for the ACM Awards. "Seldom do you have this many superstars assembled in one location," said Suzanne Grimes, Executive VP/Corporate Marketing for Cumulus Media and President, Westwood One. "We are honored to have Country music's most popular artists perform exclusively for us. It makes our backstage live experience even more special for our affiliates, brand partners and guests." Westwood One Backstage at the ACM Awards will be held at Lucky Live Lounge at T-Mobile Arena in Las Vegas on Friday, March 31 and Saturday, April 1. Delta Rae will kick off the celebration on Thursday night, followed by Walker McGuire's backstage performance on Friday, and the trio of Lee Brice, Mo Pitney, and Jerrod Niemann on Saturday.
Menu
|
Contact Us
|
Subscribe
|
Advertise
|
Privacy Policy
|
About Us
---
Copyright © 1989-2017 RADIO ONLINE ®

The publisher makes no claims concerning the validity of the information posted on RADIO ONLINE and will not be held liable for its use. No part of this material may be reproduced in any form, incorporated in any information retrieval system or otherwise redistributed without the prior written permission of the publisher.
---