Great Eastern Radio Closes Sale of Three NH Outlets
| | |
| --- | --- |
| RADIO ONLINE | Tuesday, August 1, 2017 |5:51pm CT | |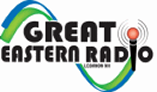 Great Eastern Radio has closed on its sales of three FM's in New Hampshire to Lakes Media. Included in the deal are WLKZ-FM (The Hawk 104.9)/Wolfeboro, WZEI-FM (Sportsradio 101.5)/Meredith and WTPL-FM (The Pulse 107.7)/Hillsboro, NH. Lakes Media, owned by longtime New Hampshire broadcaster/engineer Dirk Nadon, will assume operations of the stations following FCC approval and the closing of the transaction. Nadon said, "I am very excited to return to ownership in New Hampshire radio which began when my father and I originally put on the air the 101.5 frequency that I am re-purchasing in this transaction. I feel like it is a coming home for this station and for me." WLKZ serves the Lakes Region of NH with a Rock format along with Greg and the Morning Buzz syndicated from iHeartMedia in Portsmouth, NH. WZEI features the Sports/Talk format of WEEI in Boston along with the Red Sox for the Lakes Region. WTPL serves the Concord/Manchester market with a local Sports/Talk format along with play-by-play of major sports teams like the Red Sox. Great Eastern Radio, based in Hanover, NH, owns 16 radio stations in NH and VT. It is headed by long time New England radio station owner Jeff Shapiro. Richard A. Foreman Associates of Stamford advised Great Eastern Radio on the transaction.
Menu
|
Contact Us
|
Subscribe
|
Advertise
|
Privacy Policy
|
About Us
---
Copyright © 1989-2017 RADIO ONLINE ®

The publisher makes no claims concerning the validity of the information posted on RADIO ONLINE and will not be held liable for its use. No part of this material may be reproduced in any form, incorporated in any information retrieval system or otherwise redistributed without the prior written permission of the publisher.
---