Tony Russell Joins KUPL/Portland OR Morning Show
| | |
| --- | --- |
| RADIO ONLINE | Thursday, March 16, 2017 | 0:13am CT | |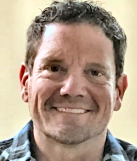 Alpha Media Portland, OR, taps Tony Russell to join the morning team at Country KUPL-FM (98.7 The Bull) weekdays from 5-10am, beginning Monday, March 20. He began his radio career in 1998. His previous experience includes morning stints in markets such as Dallas, Miami, and Seattle. "This is without a doubt the greatest opportunity I've had in my broadcasting career. I am looking forward to working with Lisa Decker, and to once again be under the leadership of Radio Guru Scott Mahalick," said Russell. Alpha Media Executive VP/Programming, Scott Mahalick commented, "Tony is a genuine Country fan, people person, and stellar talent. We are honored to have him join Alpha and the winning team on The Bull." "We are honored to have a talent like Tony join us at The Bull 98.7. He is country through and through, a very funny man and will be a great team member for McKenzie and Jake," added Alpha Media Portland's Senior VP/Market Manager Lisa Decker.
Menu
|
Contact Us
|
Subscribe
|
Advertise
|
Privacy Policy
|
About Us
---
Copyright © 1989-2017 RADIO ONLINE ®

The publisher makes no claims concerning the validity of the information posted on RADIO ONLINE and will not be held liable for its use. No part of this material may be reproduced in any form, incorporated in any information retrieval system or otherwise redistributed without the prior written permission of the publisher.
---