KYGO/Denver Taps Guy David as Morning Co-host
| | |
| --- | --- |
| RADIO ONLINE | Monday, March 20, 2017 | 11:57pm CT | |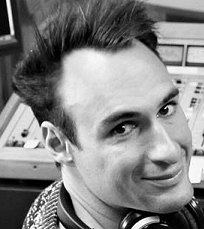 Bonneville International's Country KYGO-FM Denver welcomes Guy David to co-host mornings with Tracy Dixon, weekdays from 5-9am. David joins KYGO from Country WFON-FM (K107.1) Fond du Lac, WI, and will begin his new duties in early April. "I am beyond excited to work with Tracy," said David."It's an absolute honor to be at KYGO and Bonneville. I look forward to getting to know the community and calling Denver home for many years to come." "I have been searching for a morning host since I arrived in October" said KYGO PD John E. Kage. "Guy really jumped out of the speakers. He's is a great storyteller, naturally funny, and engaging. With all of the great morning radio in Denver, I feel like this immediately gives us what we need. A unique sound with two talented and compelling hosts on KYGO. I love Guys' story. I feel lucky to have found someone willing to move from Australia, then leave L.A. to chase his morning radio dream in a small town in Wisconsin."
Menu
|
Contact Us
|
Subscribe
|
Advertise
|
Privacy Policy
|
About Us
---
Copyright © 1989-2017 RADIO ONLINE ®

The publisher makes no claims concerning the validity of the information posted on RADIO ONLINE and will not be held liable for its use. No part of this material may be reproduced in any form, incorporated in any information retrieval system or otherwise redistributed without the prior written permission of the publisher.
---