Bryan Washington Named KBEB-FM/Sacramento PD
| | |
| --- | --- |
| RADIO ONLINE | Wednesday, March 15, 2017 | 5:34pm CT | |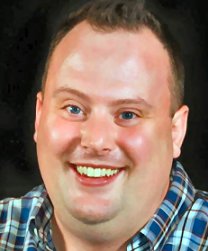 iHeartMedia Sacramento appoints Bryan "B-Dub" Washington as Program Director and afternoon host for Country KBEB-FM (92.5 The Bull), effective immediately. Washington joins 92.5 The Bull from KMLE-FM/Phoenix, where he served as Music Director and afternoon talent. He's also worked as an air personality in Philadelphia, Milwaukee and Portland, where he was an on-air host at KUPL-FM. Washington is also the host of "Buckwild Saturday Night," a syndicated Country program that airs on 48 stations. "B-Dub thinks big. He's a fun and entertaining personality. B-Dub is a destination, lean forward and pay attention type of air-talent," said iHeartMedia Sacramento Senior VP/Programming Curtiss Johnson. "I have no doubt he will put 92.5 The Bull front and center in the minds of Sacramento Country fans." "I am thrilled to join the iHeartMedia Sacramento family," added Washington. "I want to thank the entire iHeartMedia Sacramento team for giving me this amazing opportunity to program 92.5 The Bull. Horns up Sacramento. This is going to be fun."
Menu
|
Contact Us
|
Subscribe
|
Advertise
|
Privacy Policy
|
About Us
---
Copyright © 1989-2017 RADIO ONLINE ®

The publisher makes no claims concerning the validity of the information posted on RADIO ONLINE and will not be held liable for its use. No part of this material may be reproduced in any form, incorporated in any information retrieval system or otherwise redistributed without the prior written permission of the publisher.
---