Benztown Appoints Woolverton as General Counsel
| | |
| --- | --- |
| RADIO ONLINE | Monday, March 20, 2017 | 2:03am CT | |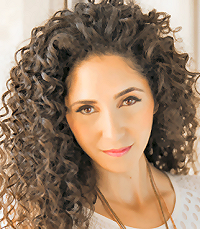 Benztown appoints Katrina Woolverton, J.D., LL.M, as General Counsel, a newly created post for imaging firm. Woolverton is a graduate of Southwestern University Law School in Los Angeles and San Diego State University, was admitted to the California State Bar in 2002, and has practiced law in the Los Angeles area. Benztown President Dave "Chachi" Denes said, "We're very excited to welcome Katrina to the Benztown team. Her Master's Degree in Media and Entertainment Law coupled with her experience as an artist give her an insight into our industry like no other." Woolverton added, "Working with Chachi and Benztown is an exciting venture and gives me the opportunity to apply my legal education with a Master's in Entertainment and Media Law along with my hands-on experience as a recording artist to the practical application of making deals and drafting contracts. Benztown is remarkably original in their approach to creating content and it is reflected in their view of business and new partnerships." Woolverton and her husband, Los Angeles attorney George Woolverton, a fellow graduate of Southwestern University School of Law, were honored last week with the Alumni of the Year Award at the Southwestern Law School Alumni Association's 28th Annual Awards Gala benefiting the Domestic Violence Advocacy Initiative.
Menu
|
Contact Us
|
Subscribe
|
Advertise
|
Privacy Policy
|
About Us
---
Copyright © 1989-2017 RADIO ONLINE ®

The publisher makes no claims concerning the validity of the information posted on RADIO ONLINE and will not be held liable for its use. No part of this material may be reproduced in any form, incorporated in any information retrieval system or otherwise redistributed without the prior written permission of the publisher.
---