Ernie Brown Named Host of ''Trending Today USA''
| | |
| --- | --- |
| RADIO ONLINE | Monday, May 1, 2017 |7:24pm CT | |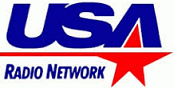 Liftable Media names Ernie Brown as the new host of the news and talk program, "Trending Today USA." Brown is a veteran broadcaster with over 30 years in radio including stints in Seattle, Houston, Dallas, Austin, Cleveland, Las Vegas and San Diego. Brown previously spent 7 years as a morning talk host and newscaster on KRLD-AM (Newsradio 1080) Dallas. He also was the host of syndicated, late-night talk program "America at Night" and spent 5 years as morning and afternoon host at KOMO in Seattle. Liftable Media CEO Patrick Brown said, "We are innovating and attempting something new in audio programing. We are creating a social media news feed program and placing that programing in traditional broadcast radio. We see over the air radio as a natural addition to the distribution points for the content we create every day." He added, "Many traditional radio firms have tried moving radio content to the digital platform. We are the first that I know of doing the reverse. We create innovative digital content and we are sharing it with the listeners of the radio stations airing "Trending Today USA." Trending Today USA is syndicated by the USA Radio Networks.
Menu
|
Contact Us
|
Subscribe
|
Advertise
|
Privacy Policy
|
About Us
---
Copyright © 1989-2017 RADIO ONLINE ®

The publisher makes no claims concerning the validity of the information posted on RADIO ONLINE and will not be held liable for its use. No part of this material may be reproduced in any form, incorporated in any information retrieval system or otherwise redistributed without the prior written permission of the publisher.
---