Capitol Broadcasting's WCMC-FM/Raleigh Turns Ten
| | |
| --- | --- |
| RADIO ONLINE | Tuesday, October 10, 2017 |6:44pm CT | |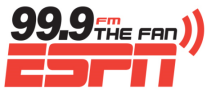 Congratulations to WCMC-FM (99.9 The Fan) Raleigh, NC, which turned 10 years old on Tuesday. The all Sports outlet celebrated by giving away prizes all day long to its listeners and by playing congratulatory messages from some of the bigger names in Triangle sports and around North Carolina. WCMC-FM The Fan signed on as the market's first all sports-formatted FM radio station on October 10, 2007. In 2016, The Fan was recognized as one of the Best Sports Talk Stations in the country by the National Association of Broadcasters. In 2015, The Fan was named "Station of The Year" by the North Carolina Association of Broadcasters. WCMC-FM is currently the flagship station for the Carolina Hurricanes and the Carolina Panthers, with ESPN being its primary network programming partner. Capitol Broadcasting Sports Radio Operations Manager/Program Director Dennis Glasgow said, "While I've only been here four years at CBC, I can say this is one of the most dynamic and forward-thinking sports radio stations I have ever been associated with over my 25 years in sports broadcasting. While this isn't one of the first sports stations in the country, we've proved it is definitely one of the best, thanks to a great lineup, but mostly in part to our loyal listeners in the Triangle."
Menu
|
Contact Us
|
Subscribe
|
Advertise
|
Privacy Policy
|
About Us
---
Copyright © 1989-2017 RADIO ONLINE ®

The publisher makes no claims concerning the validity of the information posted on RADIO ONLINE and will not be held liable for its use. No part of this material may be reproduced in any form, incorporated in any information retrieval system or otherwise redistributed without the prior written permission of the publisher.
---