Who Do Women Love Most-Radio or Pandora?
| | |
| --- | --- |
| RADIO ONLINE | Thursday, February 16, 2017 | 0:44am CT | |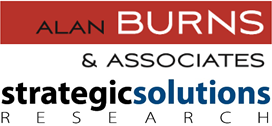 In a Burns/Strategic Study, women 15-54 say they love their favorite radio station more than Pandora, and by a huge margin: 58% to 32%. This and other information about how women feel about radio today will be presented on Thursday in the first of four webinars from Alan Burns and Associates in partnership with Strategic Solutions Research. "Most women have a surprisingly deep connection to their favorite radio station," said Alan Burns. "We asked them who they felt understood them better: the radio station they listen to most, people who decide what fashions to stock in department stores, or the manufacturers of the cosmetics they use. Despite the fact that the cosmetics and fashion industries spend millions of dollars on understanding and predicting women, radio wins (80% to 69% each for fashions and cosmetics). The topic of Thursday's webinar is from the Burns/Strategic study "the State of Radio with Women" and looks at a five-year trend in women's perceptions of the medium. "Most of the news is good," added Burns, "but it's not all rainbows and ponies for radio. By the end of the presentation, we think most people will agree with us that the glass is mostly, but not completely, full, with a leak that needs to be plugged."
Menu
|
Contact Us
|
Subscribe
|
Advertise
|
Privacy Policy
|
About Us
---
Copyright © 1989-2017 RADIO ONLINE ®

The publisher makes no claims concerning the validity of the information posted on RADIO ONLINE and will not be held liable for its use. No part of this material may be reproduced in any form, incorporated in any information retrieval system or otherwise redistributed without the prior written permission of the publisher.
---