Sean Demery Named PD of KINK-FM/Portland OR
| | |
| --- | --- |
| RADIO ONLINE | Monday, March 13, 2017 | 2:32pm CT | |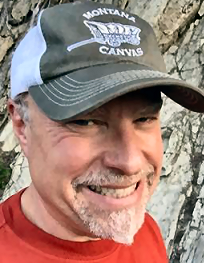 Alpha Media/Portland, OR, names Sean Demery as Program Director of AAA KINK-FM. Demery a veteran radio programmer, previously served as PD of non-commercial WYMS-FM (88Nine RadioMilwaukee). He has also worked in a variety of programming and on-air positions, including PD at CBS Radio's KITS-FM (Live 105)/San Francisco and as Assistant PD at WNNX-FM (99X)/Atlanta. Demery's also hosted mornings at AAA KMTT-FM (103.7 The Mountain)/Seattle. Alpha Media Executive VP/Programming Scott Mahalick commented, "Sean is a World Class programmer, digital maverick, and talent coach who gets the vibe of Portland and will be dedicated full-time to the growth of KINK. We are looking forward to Sean's impact in taking us to new heights." Market Manager Lisa Decker added, "Sean is a seasoned pro with a deep love of music. He has a proven track record as a Program Director and on-air host and he understands how to connect with the audience, the local community. He is also wonderfully creative in developing strong brands. This makes Sean the ideal fit for KINK 101.9." "I'm stoked. Thanks to Scott Mahalick, Lisa Decker, and Mike Henry. These are good people. 101.9 KINK? Are you kidding? It's already a great station. I look forward to working with the crew to make it an indisputable cultural landmark. I also look forward to exploring and eating at all the cool places that have been taunting me from Sunset magazine," added Demery. Demery succeeds Alpha Media Executive VP/Programming Scott Mahalick as to day to day programmer of KINK.
Menu
|
Contact Us
|
Subscribe
|
Advertise
|
Privacy Policy
|
About Us
---
Copyright © 1989-2017 RADIO ONLINE ®

The publisher makes no claims concerning the validity of the information posted on RADIO ONLINE and will not be held liable for its use. No part of this material may be reproduced in any form, incorporated in any information retrieval system or otherwise redistributed without the prior written permission of the publisher.
---