Cox Names Marcilliat-Falkner Senior VP & Chief HR Officer
| | |
| --- | --- |
| RADIO ONLINE | Monday, August 21, 2017 | 7:04am CT | |

Cox Media Group (CMG) has named Mary Ellen Marcilliat-Falkner as its new Senior VP & Chief HR Officer, effective Sept. 11. She succeeds Karen Bennett, who was named as Cox Communications' new Executive VP & Chief HR Officer last month. "Mary Ellen is a proven Cox leader, with over 20 years in the Automotive business, and she brings with her a strong understanding of our Cox values, most importantly that our employees are truly our most valuable resource," said CMG President Kim Guthrie. "Cox is a special company that develops its people internally. This fosters an environment where we can promote our most talented leaders from within." "I am thrilled to join Cox Media Group and to work alongside Kim Guthrie and the respected CMG leadership team," Marcilliat-Falkner. "As a long-time Cox employee, I have always admired our award-winning media brands and the unprecedented connection those businesses have with their communities and their customers." She added, "I look forward to helping the company win with its people in this changing media landscape." At Cox Automotive and Manheim, Marcilliat-Falkner held roles of increasing responsibility in People Strategies and Finance. In her most recent role, she led the team of client-facing HR business partners and employment practices professionals who provide consultative support to all US based businesses and corporate functions. Previously, she was director of finance operations, where she led the West region finance team to enhance focus on strategic partnerships and develop as leaders. Prior to joining Finance in January 2014, Marcilliat-Falkner was senior director of HR operations and administration, where she launched Manheim's Employee Service Center, oversaw the Global People Survey, and implemented a number of processes and tools to improve efficiency and operational effectiveness. She also held positions in team member engagement, employment practices, and HR business partnerships, and brings unique perspectives from her time in corporate combined with 10 years in the field at Manheim Nevada. Marcilliat-Falkner is on the board of directors for Women in Technology, an organization that serves as passionate advocates for women of all ages in Georgia's science, technology, engineering, art and math (STEAM) community. She is a graduate of the University of Nevada-Las Vegas with a bachelor's in accounting and holds the Senior Professional in Human Resources (SPHR) designation.
---
Massive Millennial Research Project Released
| | |
| --- | --- |
| RADIO ONLINE | Monday, August 21, 2017 | 0:31am CT | |
The Public Radio Program Directors Association (PRPD) released the findings of the Millennial Research Project (MRP) conducted with Jacobs Media at this year's PRPD Content Conference in Washington, DC. The project found that there's no typical Millennial archetype, model or pattern. As such, the study unveiled important views on technology, civic engagement, media expectations and consumption and social coherence. Other key findings included:
Public radio is loved, but expectations are high-MRP participants are consuming a great deal of public radio and value the current aesthetic, but are also looking for a more direct and incisive style of journalism.
News access declines during the day and they're OK with bite-sized packages-In the smartphone-dominated lives of these participants, the leading edge of news consumption shifts to social media as the day progresses and, with it, a willingness to track the key stories in smaller packages.
Podcasts are important and will grow in importance-Media choice, variety and control are central themes in these cohort's lives so it is to be expected that podcasts are a highly attractive option.
Public radio that is diverse and locally rooted is highly valued-MRP participants, and Millennials, in general, are an extremely diverse, locally engaged group and expect the same from their public radio station.
Jody Evans, PRPD President, summed up the project's mission and goals this way, "The world is not lacking in Millennial-focused research. As the professional service bureau for public radio's content community, we did see a lack of research that addressed our members' specific needs and interests. PRPD has a decades-long history of providing public radio content makers with original, actionable, forward-thinking research. Our partners at Jacobs have delivered another strong addition to public radio's knowledge base. It's important to note that this was a broadly-supported project and could not have happened without financial investment from over a dozen leading public radio stations." Jacobs Media President Fred Jacobs noted the MRP is a unique ethnographic look at a key segment of the audience: "We immersed ourselves into the lives of a dozen Millennial public radio listeners. We spent a full day with each of them, from the time they woke up, through their workday, and back at home, observing their media and lifestyle activities. This project speaks volumes about media, journalism, politics, and the perceptions of Millennials. Public radio plays an important role, but it's essential to understand how these listeners are similar and how they are different from the traditional audience." The MRP was designed, funded and executed as a collaborative effort between PRPD and fifteen leading public radio stations. The list includes:
KJZZ/Phoenix
KNOW/Minneapolis
KPCC/Los Angeles
KNKX/Seattle
KUT/Austin
KWMU/St. Louis
Michigan Radio
New Hampshire Public Radio
Vermont Public Radio
WBEZ/Chicago
WBUR/Boston
WGBH/Boston
Wisconsin Public Radio
WLRN/Miami
WNYC/New York City
---
ABC News Radio Provides Live Solar Eclipse Coverage
| | |
| --- | --- |
| RADIO ONLINE | Friday, August 18, 2017 | 2:12pm CT | |
ABC News Radio will provide live coverage of the first total solar eclipse visible in the U.S. in 38 years on Monday, August 21, anchored by ABC News correspondents Aaron Katersky and Cheri Preston from New York. They will be joined by ABC News correspondent Alex Stone in the path of totality in Lincoln City OR, ABC News correspondent Brad Mielke in the path of totality in St. Joseph MO and retired NASA astronaut William McArthur, who is one of the few people to witness a total solar eclipse from space. ABC News Radio will provide live coverage of "The Great American Eclipse" from 1-3pm ET and will offer multiple status reports each hour.
---
DAR.FM Debuts Music Analytics Service TuneReport
| | |
| --- | --- |
| RADIO ONLINE | Friday, August 18, 2017 | 2:07pm CT | |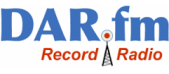 DAR.FM is launching TuneReport, a new analytics service tracking music played on radio stations in the U.S. It provides insights into music trends and royalty obligations and starts with a fast search interface. Searching for an artist instantly creates a report on every song in their catalog played on radio and ranked by popularity. Selecting a song shows a report about which stations play the song and how often. A station report shows the entire repertoire of songs played by the station ranked by popularity. Finally, an earnings calculator is provided to provide an estimate of the revenue from US based digital radio playback generated by an artist or a song. TuneReport tracks songs played on AM/FM stations throughout the U.S. who also broadcast online. As songs are played on stations, servers digitally gather information about the artist, track and time stamp. This data is captured for all U.S. stations who make this data available online in any form. Once gathered, the data is it analyzed so reports can be generated in seconds cataloging the entire music history of the radio world. Data is ranked by popularity and totals so interesting music questions like which stations play an artist the most or which of an artist's songs is most popular on radio are answered. These unique reports are available to managers, labels, artists, writers, royalty organizations or anyone interested in tracking trends and songs broadcast on the radio. TuneReport is a free for reports covering the most recent 14 days. TuneReport.com is a service provided by DAR.fm and powered by its catalog of 100,000 digitally available stations.
---
NuVoodoo, Amplifi to Present Podcast Listener Study
| | |
| --- | --- |
| RADIO ONLINE | Monday, August 21, 2017 | 0:40am CT | |
NuVoodoo Media Services EVP/Research Analysis Leigh Jacobs and Amplifi Media Founder CEO Steve Goldstein will present the results of a recent study of 9,000 Millennial podcast listeners nationwide at Podcast Movement on Thursday, August 24 in Anaheim, CA. Goldstein and Jacobs will reveal the new research findings, along with insights and video highlights of dozens of one-on-one interviews of Millennial podcast listeners. Podcast Movement is the annual destination event for podcasters and companies in the business with over 2,000 attendees expected. Amplifi Media and NuVoodoo Media Services will show results from primary quantitative -- and video from the qualitative -- research and share insights including:
What podcasts they listen to
Which devices they use
Which apps they use
Whether they download and listen later or "stream" right away
Number of podcasts they listen to each week
Whether they listen all the way through podcasts
How they find new podcasts
What they think about the ads in podcasts
Where they listen to podcasts
Goldstein said, "Data on how people listen to podcasts has been virtually non-existent. We did a deep dive with millennial podcast listeners to examine how they choose podcasts, where and when they listen and what turns them off." Jacobs added, "We began with nearly 9,000 nationwide respondents to find the epicenter of podcast users and their habits and perceptions. Not satisfied with charts and graphs to tell the story, we conducted dozens of one-on-one interviews with current podcast listeners to give our findings context and emotion. We wanted podcasters to have fresh feedback from podcast listeners to better understand what they like and how to make podcasts even better." To register for Podcast Movement, visit www.podcastmovement.com.
---
iHM Names Hotchkiss Region President for North Ohio
| | |
| --- | --- |
| RADIO ONLINE | Thursday, August 17, 2017 | 12:48pm CT | |

iHeartMedia names Keith Hotchkiss as Region President for North Ohio, effective immediately. He joins the region from iHM's Virginia-Carolina Region, where he most recently served as Regional Senior VP/Sales. He began his career at iHeartMedia Cleveland, where he spent 15 years working as an Account Executive and later General Sales Manager at WMMS-FM and WAKS-FM. In 2014, Hotchkiss joined iHM Charlotte as Director of Sales and was promoted to Market President the next year. "Keith is a natural leader and has a proven track record of success," said President of the Midwest/Southeast Division Tom McConnell. "His experience as a Market President and as a Regional Senior Vice President of Sales in iHeartMedia's Virginia/Carolina Region, combined with his first-hand knowledge of the Northern Ohio markets makes him the perfect choice for this important role." "My first job in radio was as an intern at WMMS-FM in Cleveland more than 20 years ago, so the Cleveland market and I have a long history," added Hotchkiss. "I'm looking forward to serving the communities in the North Ohio region, and to working closely with our advertising partners to help grow their businesses."
---
Cumulus Taps Chris Clare as WNNF Cincinnati PD
| | |
| --- | --- |
| RADIO ONLINE | Thursday, August 17, 2017 | 6:35pm CT | |

Chris Clare is appointed Program Director for Cumulus Media's WNNF-FM (NASH-FM 94.1) Cincinnati. Clare leaves WTHT-FM (99.9 The Wolf) Portland, ME, where he was Program Director, for his second stop in Cincinnati having previously been on-air at WFTK-FM (Star 96.5). He's also programmed and worked at stations in markets including Indianapolis, Denver, New Orleans and Pensacola. Keith Mitchell, Operations Manager, Cumulus Media-Cincinnati said, "The team here in Cincinnati is excited for Chris' arrival in September and the wealth of country experience and enthusiasm he brings to NASH-FM. Knowing Chris is an avid runner, the NASH team will be rooting for him when he runs the Flying Pig marathon." Clare added, "I want to thank Mike McVay, Charlie Cook, Dave Crowl and Keith Mitchell for this opportunity. I look forward to working with them to achieve the goals that have been set for WNNF. I also want to thank Lee Kinberg, Massimo Rossati, Mark White and Stan Bennett at Binnie Media for everything they've done. Now, I have to remember how I like my chili!?"
---
Beasley Media Partners With SonicAi for Alexa Skills
| | |
| --- | --- |
| RADIO ONLINE | Thursday, August 17, 2017 | 12:56pm CT | |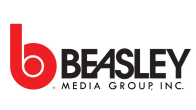 Beasley Media Group is making it easier for listeners to play its radio station streams and access on-demand content at home and at-work with multi-command skills for Amazon Echo smart speaker systems. SonicAi, the partnership between mobile developer jacapps and Amplifi Media, is designing these skills in collaboration with the Beasley's programming team. These skills also highlighting specific station features and can heard across most of the company's 63 stations in the upcoming months. Beasley Media Group has enjoyed recent success with the launch of the Amazon Echo technology at WMMR-FM in Philadelphia, providing voice access to station content when Echo users simply say, "Alexa, open MMR." After a welcome from station morning team Preston and Steve, users can listen to the station live, hear that day's Preston and Steve podcast, or the popular "Bizarre Files" segment with just a simple voice command. "Alexa and the Echo device have taken off quickly, providing a huge opportunity for radio to get back into the audience's home listening environment," said Jacobs Media President Fred Jacobs. "Our latest Tech survey shows that 11% of those surveyed already have an Amazon Echo or another smart speaker device in their home-and it's growing." Amplifi Media's Steve Goldstein noted, "SonicAi is thrilled to start right at the top with Beasley Media Group Vice President of Programming Justin Chase, Executive Vice President of Digital Steve Meyers, Vice President of Digital Operations Kimberly Sonneborn, Vice President of Programming Buzz Knight and their incredible talent in creating a multi-level listener experience that goes beyond the stream. Our focus is audience retention and creating more listening occasions." "Beasley is a company that 'gets it' when it comes to digital," stated jacapps Chief Operating Officer Bob Kernen.

---
Diverse Lineup Set for Radio Show Artist Spotlight
| | |
| --- | --- |
| RADIO ONLINE | Thursday, August 17, 2017 | 12:52pm CT | |
The 2017 Radio Show will feature songwriters The Peterson Brothers, Datura, Dan Dyer, Robert Earle Keen, Love & Chaos, Jack Ingram, Rob Baird, Emily Wolfe, The Wild Now and Swimming With Bears as part of the BMI Artist Spotlight Series. The performances are free for registered attendees and will take place during select sessions and networking events. Produced by the National Association of Broadcasters (NAB) and the Radio Advertising Bureau (RAB), the Radio Show will be held September 5-8 in Austin. "Radio continues to be king for millions of music lovers to listen to their favorite acts as well as a place to discover new music," said BMI VP/Industry Relations, Licensing Dan Spears. "By once again providing the talent for the Artist Spotlight Series, BMI shines a spotlight on the songwriters behind the music we all enjoy every day."
---
AirKast to Provide Free Alexa Skills to Stations
| | |
| --- | --- |
| RADIO ONLINE | Thursday, August 17, 2017 | 6:27pm CT | |

AirKast Inc., a mobile app developer for broadcasters, has developed and will be providing free Alexa skills for all its customers -- including over 800 North American radio stations, syndicated radio hosts and podcasters -- allowing them to bring voice interaction to audiences. Beyond the basic launching of radio music streams, AirKast's Alexa skills will enable listeners to explore, interact and request other content from stations and hosts available through their own branded mobile apps. AirKast will also provide functionality that allows stations and hosts to collect and harness permission-based user data to help them sell mobile ad campaigns and drive listener engagement beyond current levels. AirKast also offers Apple Car Play and Android Auto functionality for free -- which will be relaunched with auto voice controls. "We expect that these new Alexa skills will be quite beneficial to radio stations -- by permitting them to forge easy-to-use personal connections with their audiences, and by giving them new content whenever and wherever they want it," explained AirKast CEO Larry Leung. "It's our mission to not only provide basic Alexa skills, but also more advanced voice recognition, so fans can interact with a radio station's podcasts, show schedules and other application-based content." AirKast provides services to CBS Radio News, FOX Radio News and Cumulus Media as well as syndicated show personalities like Mark Levin.
---
WAY Media Appoints John Scaggs as CEO
| | |
| --- | --- |
| RADIO ONLINE | Wednesday, August 16, 2017 | 6:05pm CT | |

WAY Media appoints John Scaggs as its new President & Chief Executive Officer, succeeding Bob Augsburg, who founded the organization 30 years ago with his wife, Felice. Augsburg is retiring from his day-to-day role to take the position of Founder/President Emeritus. Previosuly, Scaggs has held various roles in leadership, including Administrative VP/Engineering at Morningstar Radio Network (which became Salem Music Networks), and various technical sales roles for Wegener, Wide Orbit, Dalet, Harmonic, and most recently, as a Vice President at Encoding.com. Scaggs commented, "Years ago, the board and the Augsburgs together mapped out a succession timeline and began praying about the successor. This included Bob and Felice, as the ministry founders, changing roles and moving back to Nashville to be close to family. We were blessed with a number of strong candidates to consider, and are thrilled to bring aboard a new leader with such a rich history both in the field of media and technology and with the organization." WAY Media board member since 2012 and chair of the search committee Andy Burdsall said, "I've known John since stepping onto the board. Over an 18-month period, we formed criteria, hired Slingshot Group as the search firm to lead us through our process, and interviewed many excellent candidates. John's passion and background clearly distanced himself from the field, and we couldn't be happier about him accepting this role." Augsburg stated, "John is perfectly suited to take over the reins of WAY Media. He has served the Ministry so well over many years as a board member as well as a strategic sounding board and prayer support to me. I couldn't be happier with this decision. I look forward to continuing my involvement on the Board as well as other areas where I am needed." Scaggs commented further, "Since hearing about a cutting-edge experiment in Fort Myers, FL in 1987, I have been fascinated with WAY Media. As a young man still in college, I flew down over a weekend to see WAY-FM's operation firsthand. Serving as a board member since 1998 is the longest unexpected job interview I've ever heard of. I have continued to play my part, never expecting to actually move from avocation to vocation for the ministry." He began his career as a station manager at KGNZ in Abilene, TX, while obtaining a BA from Abilene Christian University in Journalism.
---
Cumulus/Memphis Promotes Bruns to Ops. Manager
| | |
| --- | --- |
| RADIO ONLINE | Wednesday, August 16, 2017 | 6:17pm CT | |

Cumulus Media elevates 21-year industry vet Danni Bruns, a native Memphian, to the newly-created post of Operations Manager for the company's four-station cluster there. She will continue to serve as Program Director of WXMX (98.1 The Max), as well as continuing to co-host the Rock outlet's afternoon show "Danni and The Jar" with co-host Chris Jarman. Bruns joined WXMX in 2007 from crosstown WHBQ (Q107.5). Before that, she co-hosted mornings at Country WTXT Tuscaloosa, AL. VP/Market Manager Morgan Bohannon said, "Danni is a solid leader and a bright, talented programmer with infectious energy. I'm excited to be working with her on a daily basis in this new capacity. She understands our market and I'm highly confident she will lead our programming team to achieve our goals and serve our community with excellence." Bruns added, "I want to thank Morgan Bohannon, John Dimick and Mike McVay, who really made this new opportunity a reality simply because they believed in me. My mission will always be to allow our all-star staff the freedom and direction that generates our incredible reputation in the marketplace. If you play the Cumulus-Memphis record backward, you'll hear our people are the secret to our success."
---
Ballas Promoted to Executive Team at PodcastOne
| | |
| --- | --- |
| RADIO ONLINE | Wednesday, August 16, 2017 | 6:25pm CT | |

PodcastOne promoted Jim Ballas to VP/Technology and Operations, effective immediately. In his expanded role, he will oversee network digital initiatives and sales operations. Ballas has been with the company from the beginning (since 2013) and he helped to build PodcastOne's traffic and sales operation processes from the ground up. Prior to joining PodcastOne, Ballas managed a sales operational team at Premiere Networks. He has a Bachelor's Degree from the University of Pennsylvania. "Jim Ballas has been with PodcastOne since its earliest days, and his leadership in technology and sales operations has well-earned him a place on our executive team," said PodcastOne Founder and Executive Chairman Norman Pattiz. "His role in the planning, design and implementation of our new app, web and mobile platforms has uniquely positioned him as an important voice in the company's operations, and the entire executive team looks forward to working closely with him on new media and technology initiatives."
---
Sue Garrett Named GM of Salem Media Group Omaha
| | |
| --- | --- |
| RADIO ONLINE | Wednesday, August 16, 2017 | 6:33pm CT | |
Salem Media Group promotes Sue Garrett to General Manager of its cluster in Omaha, effective August 16. She's been the General Sales Manager of Salem's Omaha sales team for the past seven years. Included in her 25 years of radio experience, Sue has served as a General Sales Manager and General Manager. Senior VP/Broadcast Operations Linnae Young said, "Omaha has been a very productive market for Salem. It is gratifying to see someone within our own company be recognized and given this quality opportunity."
---
Dallas Mavericks Extend Longterm Deal with KESN
| | |
| --- | --- |
| RADIO ONLINE | Wednesday, August 16, 2017 | 12:38pm CT | |
Cumulus Media inks a new agreement with the Dallas Mavericks extending its long-term broadcast partnership through the 2022-2023 season. The company's Sports/Talk KESN-FM (ESPN 103.3 FM) has been the radio broadcast home for Mavericks coverage since 2001. ESPN 103.3 FM will continue to provide play-by-play of Dallas Mavericks games from Dallas sports announcer Chuck Cooperstein. In addition, Mike Peasley hosts "Dallas Mavericks Insider" before every Mavericks game and also hosts the official Mavs postgame show. Dallas Mavericks owner Mark Cuban said, "We are excited to continue our partnership with Cumulus and ESPN radio. Chuck Cooperstein and Brad Davis have become part of the lives of Mavs fans and a tradition that will continue for years to come." Cumulus President/CEO Mary Berner added, "The Dallas Mavericks are a storied franchise and we are honored to continue this long relationship with Mark Cuban and the Dallas Mavericks."
---
Jay Dabhi Named Music Director 92.3 AMP Radio/NYC
| | |
| --- | --- |
| RADIO ONLINE | Wednesday, August 16, 2017 | 10:09am CT | |
Jay Dabhi has been promoted to music director at CBS Radio's 92.3 AMP Radio in New York. Jay also hosts the station's weekday afternoon mix show and often broadcasts live on Saturday nights from the metro areas hottest nightclubs. Jay reports to both Jim Ryan, SVP of programming for CBS Radio, based in New York, and Michael Martin, SVP of programming and music initiatives, based in San Francisco. Martin also has format oversight of the company's 16 Top 40 stations. "As a born and raised New Yorker, I used to run home from elementary school to record mix shows by the Latin Rascals and Red Alert," said Dabhi. "I get that same feeling of excitement walking through the doors of 92.3 AMP Radio every day. AMP breaks new music in NYC and I am beyond thrilled to be a part of it. Thank you Michael Martin and Jim Ryan for this amazing opportunity." "Jay is distinctly in tune with what New York's Top 40 listeners want and expect from 92.3 AMP," said Martin. "Elevating him to oversee the daily music mix of the station will ensure our listeners are hearing the latest and most popular songs by the biggest artists around." Dabhi is quickly becoming one of NYC's hottest and most sought after DJs. He is credited with breaking Clean Bandit's Rockabye in the U.S., has served as a guest DJ at Madison Square Garden for the NY Knicks, was the opening DJ for Pitbull's Bad Man Tour, and currently has a residency in Atlantic City and can be heard on SiriusXM on Pitbull's Globalization Channel. Dabhi began at 92.3 AMP in 2015 to launch the station's first mix show. He began his radio career four years earlier as a guest mix show DJ on WXRK-92.3 NOW.
---
MI Outlet Designated for Hearing Surrenders License
| | |
| --- | --- |
| RADIO ONLINE | Wednesday, August 16, 2017 | 12:57pm CT | |
Last week, the FCC adopted a Hearing Designation Order regarding the pending license renewal application of WRAX-FM in Lake Isabella, MI. The station had only operated one day each year since it was initially licensed seven years ago. Apparently in response to the order, the station's licensee Radioactive LLC has surrendered the license to the Commission. The Media Bureau has deleted the station's call sign and dismissed the pending license renewal application. The now-vacant allotment will be available in a future auction of FM broadcast construction permits.
Menu
|
Contact Us
|
Subscribe
|
Advertise
|
Privacy Policy
|
About Us
---
Copyright © 1989-2017 RADIO ONLINE ®

The publisher makes no claims concerning the validity of the information posted on RADIO ONLINE and will not be held liable for its use. No part of this material may be reproduced in any form, incorporated in any information retrieval system or otherwise redistributed without the prior written permission of the publisher.
---