Cumulus Names Dimick as VP/Programming Ops
RADIO ONLINE | Thursday, May 26, 2016 | 3:54pm CT |
Share

Cumulus Media appoints 35-year radio veteran John Dimick as VP/Programming Operations. He joins the Cumulus corporate programming resources team on June 1 and will report to Senior VP/Content and Programming Mike McVay. Dimick was previously Senior VP/Programming and Operations for Lincoln Financial Media. Over the course of his career, Dimick has programmed stations in Salt Lake City, Columbus OH, Seattle, San Diego and New York City. McVay said, "John Dimick brings a wealth of experience and knowledge to this position. He joins Doug Hamand and Greg Frey as a VPPO. The three of them, along with our format specialists and analysts, will provide even more tools to our managers and PD's to employ when programming their stations." Dimick added, "I'm very happy that Mike McVay wouldn't buy my 'retirement from the industry' thinking! What the new senior management team at Cumulus is building is extraordinary and compelling. I am flattered that Mike and Bob Walker believe I can help advance the growth and success of the stations and the remarkable Cumulus platform. Joining the corporate programming team with people like Greg Frey, Doug Hamand, Dr. Ed Cohen, Val Garris, Ralph Cipolla and the other pros at Cumulus is very exciting."
---
Beasley Broadcast Group Declares Quarterly Dividend
RADIO ONLINE | Thursday, May 26, 2016 | 2:28pm CT |
Share
Beasley Broadcast Group announced Thursday that its board of directors has declared a quarterly cash dividend of $0.045 per share of its class A and class B common stock. The dividend is payable on July 8, to shareholders of record on June 30. While the vompany intends to pay regular quarterly cash dividends for the foreseeable future, all subsequent dividends will be reviewed quarterly and declared by the board at its discretion.
---
Brian Schneekloth Named WMJX-FM/Boston GSM
RADIO ONLINE | Thursday, May 26, 2016 | 2:25pm CT |
Share
Greater Media appoints Brian Schneekloth as General Sales Manager of AC WMJX-FM (Magic 106.7)/Boston. Most recently, he spent the past 12 years as the VP/Manager of the Katz Radio Group, where he was responsible for working with local agencies and advertisers. In addition, Schneekloth served as Director of Sales for Katz Digital. Prior to that, he worked as a Sales Manager at CBS Radio's WBCN-FM and WZLX-FM in Boston. "Brian's exceptional client relationships and expertise in the radio and digital space make him the perfect addition to the Greater Media Boston family," said VP/Market Manager Mary Menna.

---
iHM/Central Texas Promotes Callie Hoch and Travis Hill
RADIO ONLINE | Thursday, May 26, 2016 | 9:55am CT |
Share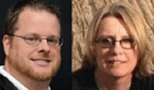 iHeartMedia's Central Texas Region announced today it has promoted Callie Hoch to Regional Digital Program Director and Travis Hill to Director of Marketing and Promotions, effective immediately. The Central Texas Region includes Austin and San Antonio, and both positions will split their time between the cities. As the Regional Digital Program Director for the Central Texas Region, Hoch oversees the digital strategy for the region's 15 brands, including their websites, social media, mobile and online presence for on-air personalities. Hoch was most recently the Director of Marketing for iHeartMedia San Antonio's nine brands. "I am thrilled to lead the digital efforts for iHeartMedia's Central Texas Region-it's my passion to take our brands to the next level using web, mobile and social media platforms," said Hoch. "My mission is to make it as easy as possible for our listeners to connect with our brands even when they can't tune in." Travis Hill is now the Director of Marketing and Promotions for the Central Texas Region and works closely with partners to create and deliver unique, effective opportunities to reach consumers through iHeartMedia's unmatched assets, including on-air, online, social media promotions, personality endorsements and live event integrations. Previously Hill served as the Director of Marketing and Promotions for iHeartMedia Austin. "I'm excited to bring my marketing and promotional expertise to San Antonio while still working with iHeartMedia's great brands in Austin," said Hill. "Partners rely on our brands' multiplatform reach to make deep connections with their communities, and by working with both markets we can produce even more incredible opportunities together." iHeartMedia's Central Texas Region has a strong cross-platform presence and includes a number of iconic brands and franchises -- both broadcast and digital -- including KHFI-FM, KVET-FM, KASE-FM, KPEZ-FM, KVET-HD, KVET-AM, KASE-HD, KRPT-FM, KXXM-FM, KAJA-FM, KQXT-FM, KZEP-FM, KZEP-HD, KQXT-HD, KTKR-AM, and WOAI-AM -- and produces legendary marquee events. "Callie and Travis are rockstars in their respective positions and we are thrilled to have them focus on their areas of expertise," said Breeanna Malik, Region President for iHeartMedia Central Texas. "Together they have over 45 years of experience, and we are looking forward to them leading us to new heights."
---
100.5 WLGX/Louisville Rebrands as KISS 100.5
RADIO ONLINE | Thursday, May 26, 2016 | 9:44am CT |
Share
100.5 WLGX/Louisville has re-branded as the NEW 100.5 KISS FM! The station is promoting itself as Louisville's Best Variety at 100.5.
---
Report: Radio Reaches Nine Out of Ten Millennials
RADIO ONLINE | Wednesday, May 25, 2016 | 3:30pm CT |
Share

Millennials are one of the most sought-after group of consumers by advertisers and media companies. While they fall into one generation group, they have different believes, interests and behaviors as they move through life. As this group moves through life stages, media remains an important part of their lives, especially radio. On average, according to Nielsen's Q4 2015 Total Audience Report, radio reaches nine out of ten Millennials across all three life stages each week. To better understand the media habits of the different sub-groups within the overall Millennial generation, Nielsen's Q4 report separated the 18-34 crowd into three different groups: Dependent Adults (those living in someone else's home), On Their Own Millennials (those living in their own home without children) and Starting a Family Millennials (those living in their own home with children). The data showed that 97% of 18-year-olds live in someone else's home, primarily a parent's or parents. By their mid-30s, 90% of Millennials live in their own home, and more than half have children. Interestingly, one-third of 26-27 year olds falls into each of the three life stages. For Millennials, radio is an important part of their lives, and they listen in many ways as they are moving through different life stages. Getting insight into their radio listening habits is critical for advertisers, agencies and radio broadcasters as they need to know when and how to reach these different groups of Millennials. In the average week, radio reaches about 90% of Dependent Adult Millennials and 89% of On Their Own Millennials. But that number rises to 92% among Millennials who are Starting a Family. This group also contains a higher percentage of Hispanics, who tend to be heavy radio listeners. On average, radio reaches nine out of 10 Millennials across all three life stages each week. What Millennials listen to is also greatly driven by life stage. Although mainstream CHR is the number one format for all three groups, other format preferences within these groups vary by life stage experience. Dependent Adult Millennials, who tend to live at home with their parents or another adult, listen to more Classic Rock, Classic Hits and Urban AC than the overall Millennial group. On Their Own Millennials are the least ethnically diverse group and show a preference for non-ethnic formats like Hot Adult Contemporary and Alternative. They also listen to sports stations more than the other two Millennial groups. On average, radio reaches 97% of all Hispanics each week. Starting a Family Millennials include the highest percent of Hispanic and Spanish-speaking listeners. In this group, Mexican Regional has the third-highest share of listening time. Overall, 16% of this group's listening is spent tuned in to Spanish language formats -- more than triple the amount of On Their Own Millennials. Comparatively, radio reaches 90% of all African-Americans 18-34 each week. Urban AC is the number one format among this group. With 265 million Americans 6 and older listening to the radio each week, the medium reaches more people each week than any other platform. Despite the proliferation, many advertisers perceive Millennials as unreachable by radio because of the abundance of media options available to them. The reality, however, is that Millennials account for 66.5 million radio users each week. And no matter which life stage Millennials are in, nine out of 10 listen to radio weekly.
---
Slacker Radio Offers Interactive Content & Storytelling
RADIO ONLINE | Wednesday, May 25, 2016 | 3:40pm CT |
Share

Slacker Radio, an Internet radio service, has announced a new version of its application that gives top billing to Slacker's original programming. With hundreds of episodes now available, Slacker is building an archive of content that is based on interactive storytelling from its hosts and artists. The service says it's the first to offer original, interactive programming on a major scale. In the latest version, listeners have access to a variety of programming such as artist-curated shows and themed stations that provide commentary and background information to complement the music. Coupled with a newly designed user interface, music lovers can more easily access Slacker's original content and create their own listening experience, whether it be laid back, on demand or music discovery. "Since our inception Slacker has been focused on reinventing the radio experience, an attribute that sets us apart from other terrestrial, Internet radio or satellite music services," said Slacker Radio CEO Duncan Orrell-Jones. "We believe the magic of music listening does not come from the music catalog alone, rather the way in which the song is delivered to the listener. The latest version of Slacker is all about providing an interactive combination of music, personality and storytelling, that can't be found in any other music service today."
---
FCC Proposes to Eliminate 2 Public File Requirements
RADIO ONLINE | Wednesday, May 25, 2016 | 3:44pm CT |
Share

The FCC has proposed to eliminate two public inspection file rules. These rules currently require: (1) commercial radio and television broadcast stations to retain, and make available to the public, copies of correspondence from viewers and listeners and (2) cable operators to maintain and allow public inspection of the location of a cable system's principal headend. The Commission adopted online public file rules for broadcast television licensees in 2012, moving television public files that previously were retained at stations' local main studios to an online, Commission-hosted database. TV broadcasters completed their transition to the online file in July, 2014. The agency says that modernizing the filing process made it easier for consumers to access information about their broadcast services without having to travel to the station's main studio and reduced the cost of broadcaster compliance. Last January, the Commission expanded the move to online filing to cable, radio and satellite operators. The Commission's proposed elimination of these rules will reduce regulatory burdens on commercial broadcasters and cable operators without adversely affecting the general public. Removing these requirements also would enable broadcasters and cable operators to make their entire public inspection file available online and permit them to cease maintaining local public files. While it appears that the general public does not need access to it, principal headend information must be made available to certain entities, including the FCC and local television stations. The NPRM asks for comment on how this information should be collected and made available to entities that need it.

---
Compton Joins ABC News Radio Convention Coverage
RADIO ONLINE | Wednesday, May 25, 2016 | 3:49pm CT |
Share
41-year news veteran Ann Compton will serve as a political contributor during ABC News Radio's coverage of the Republican and Democratic 2016 conventions. ABC News' Aaron Katersky will anchor nightly coverage with Compton beside him and, they will be joined by ABC News political analysts Steve Roberts and Trey Hardin along with ABC News' Alex Stone, Brad Mielke, Jim Ryan, Ryan Burrow, Mark Remillard and Cheri Preston. In addition to our anchored coverage, ABC Radio will serve a large number of affiliates. At the GOP convention in Cleveland, for example, nearly 30 broadcasters will originate from the ABC News Radio section of Media Row.
---
Shiflett Brings ''Walking The Floor'' to PodcastOne
RADIO ONLINE | Wednesday, May 25, 2016 | 10:34pm CT |
Share
Foo Fighters guitarist Chris Shiflett joins PodcastOne with his "Walking The Floor" podcast. With a long history in music, Shiflett speaks to a wide range of musical guests with one-on-one interviews. "Walking The Floor" features big names in Country, Roots and Americana music, as well as punk rockers, rock 'n rollers, writers, athletes and actors. Guests include Merle Haggard, Sturgill Simpson, Dwight Yoakam, Brad Paisley and Mike Ness, among others. Shiflett commented, "I couldn't be more excited to join the PodcastOne network. I've got a laptop full of interviews and we're booking more every day, so 2016 is going to be a busy year for Walking The Floor." CEO Norm Pattiz added, "It's great to have the talents of Chris now on PodcastOne. The relationships he brings are an outgrowth of his many years as, quite literally, a 'player' in the music business. It's great to have him aboard."
---
CRN Digital Talk Adds Kilmeade, Colmes to Lineup
RADIO ONLINE | Wednesday, May 25, 2016 | 10:40pm CT |
Share

CRN Digital Talk Radio adds programs from Fox News Talk radio personalities Brian Kilmeade and Alan Colmes, who are now part of the CRN 2 "Bulls and Bears" channel's weekday lineup. "Kilmeade & Friends" airs live weekdays from 9am-12pm ET. Kilmeade also hosts the TV program "Fox & Friends" on FOX News Channel. "The Alan Colmes Show" holds down the 6-9pm ET slot weekdays on CRN 2. Colmes is a regular contributor to FNC, where he co-hosted the long-running "Hannity and Colmes." "CRN is thrilled to add Fox News Talk programs to our vast array of talk radio programming," said CRN Digital Talk Radio President/CEO Michael J. Horn. "Fox's first offerings to our listeners are especially strong. Brian and Alan are huge names. Frankly, I wanted to be able to listen to Alan's and Brian's shows and I know our listeners did, too." Colmes' addition to the CRN lineup is a reunion of sorts. In late 1990s, he teamed up with current CRN Digital Talk Radio host Barry Farber, as well as producer Michael Costello and technical consultant Miguel Laboy to form Daynet, an independent syndication network that proved enormously successful.
---
Magic 92.5 to Flip To ''Purple 92.5'' on June 7
RADIO ONLINE | Wednesday, May 25, 2016 | 10:46pm CT |
Share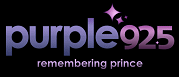 Rhythmic AC XHRM-FM (Magic 92.5)/San Diego will once again become "Purple 92.5" and play nothing but Prince songs, to celebrate his birthday on June 7. In addition to playing 24 hours of nothing but Prince, the station will present Prince-related content, including little known anecdotes and song facts. "Purple 92.5" will also open up the phone lines and allow listeners to be a part of this celebration of Prince's life and music. PD R Dub! said, "On Prince's birthday, instead of being sad, we come together as a community and celebrate the amazing music Prince has provided us with. It's really about the listeners: their requests, their thoughts, and their stories on how the music of Prince has played a special part in their lives. We're going to paint the town purple on June 7th, so get ready!" Magic's first incarnation of "Purple 92.5" took place immediately following Prince's passing on Thursday, April 21, when the station ditched their regular programming and replaced it with the Prince library as the only music in rotation through the weekend.

---
Talent-Coaching Available at Momentum 2106
RADIO ONLINE | Wednesday, May 25, 2016 | 10:50pm CT |
Share
Christian Music Broadcasters is once again offering talent-coaching sessions at Momentum 2016 on Friday, September 9 from 9am until 4pm. The Aircheck Clinic will offer talent feedback and coaching techniques to both air personalities and Program Directors. Beth Bacall (Talent coach & WFSH/Atlanta air personality), Chuck Finney (Finney Media) and John Frost (GoodRatings Strategic Services) will be offering individual 20-minute coaching sessions. "The Aircheck Clinic provided me not just tactical advice, but strategic wisdom and vision on how better to reach my audience. To have that level of expertise available to listen to my work and take the time to walk me through how to make it better daily, is one of the best parts of the Momentum experience," said Scott Michaels, Station Manager & On-Air, Life 97.3 FM/Faith 90.5 FM and Regional Content Director, Northwestern Media. Sessions are limited and will be given on a first come, first served basis.
---
Judge Rules in Favor of iHeartRadio in Creditor Suit
RADIO ONLINE | Tuesday, May 24, 2016 | 2:25pm CT |
Share
Texas State District Judge Cathleen Stryker has ruled in favor of iHeartMedia's digital music service, iHeartRadio, which went to trial to sue creditors who are attempting to declare $6 billion in senior notes in default. In a statement, the company said, "Today, the State District Court in Bexar County, Texas ruled in our favor when it determined that our contribution of Clear Channel Outdoor Holdings, Inc. stock to our subsidiary Broader Media, LLC was a permitted investment under our financing agreements." The statement continued, "The strong performance of our operating business provides us with the flexibility to manage our capital structure in a prudent manner. In full compliance with our financing agreements, we will continue to evaluate opportunities to strengthen our balance sheet. We look forward to constructive discussions with our lenders as we continue to position iHeartMedia for long-term growth." The company had shifted $500 million in shares, or 100 million shares of Class B common stock of Clear Channel Outdoor Holdings from Clear Channel Holdings to Broader Media LLC (both wholly-owned subsidiaries) that is an "unrestricted subsidiary" under the Indentures. iHM maintained that the Contribution was made in full compliance with all of the provisions of the Indentures and the Holders had no basis to issue the Notices. A group of 15 creditors including D.E. Shaw, Canyon Capital, Franklin Advisers and Franklin Mutual contended that the stock transfer constitutes a violation of debt covenants, and thus may accelerate the payment due date of up to $15 billion within 60 days of the notices. The senior creditors in February threatened to call defaults on about $6 billion in priority guarantee notes if the company didn't roll back the asset shift. The senior creditors had complained iHeart's transfer of Clear Channel Outdoor Holdings shares to a different subsidiary violated loan terms and drained assets that could be used to repay roughly $423 million in debt that is due in the next two years on $20 billion in debt.
---
FM Gets 3x Tune Ins w/Enhanced NextRadio Content
RADIO ONLINE | Tuesday, May 24, 2016 | 10:41pm CT |
Share

According to data from NextRadio, mobile consumers listening to FM radio prefer a more visually appealing and interactive in-app experience. A year-over-year data analysis shows that listeners tune-in more often and spend significantly more time with radio stations that supplement live FM audio broadcasts with enhanced content. Stations with enhanced content also saw 1.6 times the growth in time spent listening when compared to non-enhanced stations. An analysis comparing NextRadio usage in 2015 to 2016, found that radio stations creating enhanced in-app experiences -- such as program schedules, social media interactions, contest entries or other visuals -- experienced 3 times the growth in tune-ins when compared to those stations that only displayed a station logo or nothing at all. Tune-ins refers to the number of times a unique listener listens to a FM radio station broadcast through the NextRadio mobile app. "Stations that leverage the enhanced content options available in NextRadio enjoy a measureable competitive advantage -- they are growing audiences and connecting with their listeners in a fresh and personal way," said NextRadio President Paul Brenner. "Advertisers have much to gain, too, as enhanced content provides endless possibilities to deliver value for consumers-from coupons to find a store nearby to in-store offers -- all with quantifiable results tied in to data attribution reporting." As of May, 2016, there are 7.1 million NextRadio app downloads. 12,715 stations that tune through NextRadio and consumers have spent almost 16 million hours tuning in their favorite local FM radio within the NextRadio mobile platform.
---
WZRR-FM/Birmingham Starts Talking as ''Talk 99.5''
RADIO ONLINE | Tuesday, May 24, 2016 | 10:06am CT |
Share
Cumulus Media's WZRR-FM/Birmingham launched this morning as Talk 99.5, Birmingham's Real Talk. The former Country-formatted station officially made the switch at 6:00 a.m. CST, after a weekend of stunting as "99.5 The South" playing a hybrid of southern rock and country. Talk 99.5 features a live and local line--up from 6AM-6PM and network programming from 6PM-6AM. The new Talk 99.5 line-up is:
6-10AM: Matt and Aunie with Matt Murphy and Andrea Lindenburg 10-11AM: Andrea Lindenberg 11AM-2PM: Richard Dixon 2-6PM: Leland Live with Leland Whaley 6-9PM: Mark Levin 9PM-12AM: Michael Savage 12-5AM: Red Eye Radio 5-6AM: First Light with Evan Haning
"Talk 99.5, Birmingham's Real Talk is designed not only to be a source for breaking news and information, but as a place for Birmingham listeners to talk about the issues important to them," said Program Director/Morning Host Matt Murphy. "We are extremely excited to bring an all-star lineup to an all-star state. Our commitment to live and local hosts represents our commitment to delivering the very best news, information and talk to the people of Alabama." David Walls, Vice President/Market Manager, Cumulus Media-Birmingham, said, "We will be the voice of our community. There is no better time to launch Talk 99.5 than during this hotly contested political season. Nothing delivers for advertisers like spoken word formats with a 100,000-watt flame-throwing signal. To have Talk 99.5 and Jox 94.5 in our stable just solidifies Cumulus Media-Birmingham as the go-to company for spoken word results." "This line-up, local and national programming combined, underscores Cumulus' commitment to news/talk and the growth of spoken word programming," added Cumulus SVP/Content & Programming Mike McVay.
---
USRN New Home for Hagar's Top Rock Countdown
RADIO ONLINE | Tuesday, May 24, 2016 | 3:09pm CT |
Share
United Stations Radio Networks (USRN) has stepped into the complete networking role for "Sammy Hagar's Top Rock Countdown." The program, which has been on the air for one year and syndicated in 90 cities, was formerly produced and distributed by the Envisage Radio Group with ad sales handled by USRN, but effective immediately, United Stations, Sammy Hagar and TC Management have struck a deal for USRN to oversee all network functions. "Sammy Hagar's Top Rock Countdown" airs for two hours each weekend on Rock stations of every description. The two-hour show is programmed thematically each week as host Hagar presents his Top 20 songs related to the subject matter of Sammy's choice. One week it might be songs about cars and driving, another week it might be songs about cities and yet another week the show might be pegged to a current holiday.
Menu
|
Contact Us
|
Subscribe
|
Advertise
|
Privacy Policy
|
About Us
---
Copyright © 1989-2016 RADIO ONLINE ®

The publisher makes no claims concerning the validity of the information posted on RADIO ONLINE and will not be held liable for its use. No part of this material may be reproduced in any form, incorporated in any information retrieval system or otherwise redistributed without the prior written permission of the publisher.
---
Sponsored Links

Radio Station Data For Less

Radio station data for all of the rated markets. Top 400 Metros-Over 12,000 AM/FM/HD $299 includes 1 year free updates.

Radio Station Data For Less

Radio station data for all of the rated markets. Top 400 Metros-Over 12,000 AM/FM/HD $299 includes 1 year free updates.