Hubbard Makes Digital Moves with Sinon, Goldstein
| | |
| --- | --- |
| RADIO ONLINE | Friday, December 15, 2017 |2:06pm CT | |
Hubbard Radio elevates Jeremy Sinon to VP/Digital Strategy, while Steve Goldstein is named Senior Director of Digital Sales Strategy for Hubbard Radio. Sinon was most recently the Director of Digital Strategy for Hubbard Radio. Goldstein will split duties in Washington, DC, where he also oversees the local digital sales effort as Director of Digital Sales. Goldstein has been at WTOP and WFED in Washington, DC for the past 11 and a half years. "It's an honor to be able to lead this great company in the digital space," commented Sinon. "The work we do in digital is so important to our success both now and into the future. We have done some great work thus far, and I look forward to even bigger and better things to come." "This is the next natural step for Jeremy and Hubbard Radio," added EVP/Chief Financial Officer Dave Bestler. "Jeremy has done an outstanding job building out Hubbard Radio's streaming platform and app and will continue to focus his attention on the digital growth for our radio stations. He has been an innovative leader for Hubbard and the industry." "Hubbard Radio has been innovative in the digital space, and I am excited to work more closely with our talented team of digital sales leaders across the country," commented Goldstein. "We are very fortunate to have assets that help our clients generate results via numerous digital channels, which are driving rapid growth for both clients and Hubbard."
---
Ken Johnson Returns to WNBM-FM/New York as PD
| | |
| --- | --- |
| RADIO ONLINE | Thursday, December 14, 2017 |12:36pm CT | |

Cumulus Media announces that veteran Urban programmer Ken Johnson will return to Urban AC WNBM-FM (Radio 103.9)/New York as Program Director. He launched WNBM in July, 2014 and left in April, 2015 to become Operations Manager for co-owned Urban AC WUHT-FM (Hot 107.7)/Birmingham. In addition to Johnson's new role as WNBM-FM Program Director, he continues in his corporate role as VP/Urban Formats for Cumulus Media. Johnson, who joined Cumulus in 1997, will be based in New York. President/Market Manager Chad Lopez said, "Everyone at WNBM 103.9 and Cumulus are excited to have Ken Johnson back in New York. Ken's expertise and experience in this format will only continue to build a very strong loyal listener base and grow audience." Johnson added, "I love the energy of Cumulus New York. The people and resources are the best in the business. I look forward to being back there and with Chad Lopez and Mike McVay supporting me, it makes being 'Focused, Responsible, Collaborative and Empowered' easy."
---
RAB Names Sharon Friedlander as VP/Insights
| | |
| --- | --- |
| RADIO ONLINE | Thursday, December 14, 2017 |12:46pm CT | |

The Radio Advertising Bureau (RAB) hires Sharon Friedlander as Vice President/Insights, effective January 2. Most recently Friedlander served as partner/director at media planning agency MEC, with previous roles at Group M and OMD. She comes to the RAB with a background in marketplace analytics and media investment along with deep media planning/buying and advertising agency acumen. Friedlander will be based in RAB's New York office. "We are extremely fortunate to have Sharon Friedlander join us at a time when insights and analytics have never been more important or more available for media, specifically, radio," said RAB President/CEO Erica Farber. "We're delighted for Sharon to represent RAB throughout the research community, partner with RAB's senior team, and to provide invaluable resources to RAB members." At the same time, Annette Malave, current head of insights, will be departing the RAB to pursue other interests effective January 11. "In her twelve years of service, Annette brought great media and advertising expertise to the RAB in both her Business Development and Insights roles," said Farber. "We are thankful for Annette's service over the years and willingness to delve into any initiative at any time and collaboration."
---
Cumulus Launches Custom Amazon Alexa Skills Network
| | |
| --- | --- |
| RADIO ONLINE | Thursday, December 14, 2017 |12:50pm CT | |

Cumulus Media has launched Amazon Alexa skills for 300 local radio stations, popular Westwood One brands, plus the leading dedicated Christmas Radio Skill, Christmas Radio. The move marks the largest collection of custom skills available with Amazon Alexa in the U.S. This week has been the kick off of a national consumer marketing campaign designed to educate listeners on how to find and enable skills, fueled by local on-air, video and social promotion. Individual stations will create localized messaging that speaks directly to their unique listenership. The custom skills can be enabled vocally by using unique key phrases for each radio station; top Cumulus markets including New York City, Los Angeles, Washington D.C., Chicago, Atlanta, San Francisco, and Dallas stations are now available. "Voice-interactive technology is bringing radio listening back into the home and office, and will enable interactivity with our stations in the connected car," said Mike McVay, EVP, Programming and Content, Cumulus Media. "Our strategy to create a custom skill for individual radio stations and programs, while educating consumers, is critical as smart speakers have created an entirely new, and rapidly growing platform to consume audio content." "At an aggregated network level we will have access to valuable data and insights on this rapidly-evolving audio ecosystem," said Suzanne Grimes, EVP, Corporate Marketing, Cumulus Media and President, Westwood One. "We are dedicated to educating, testing, and learning to evolve the listening experience for our listeners and brand partners." Grimes says XAPPmedia was the clear choice to collaborate on this groundbreaking rollout, given the company's expertise in Voice and AI technologies, strong relationships with radio broadcasters, and the XAPPmedia One Voice AI™ SaaS platform that automates deployment and management of voice apps for Amazon Alexa, Google Assistant, and Microsoft Cortana. It took just a couple of weeks from the project kick off to launching hundreds of stations live on Alexa; across the board XAPP was efficient, organized, and adept. "Cumulus Media has a track record as media innovators. It is a pleasure working with executives with a long-term vision for how voice interaction will change radio. Cumulus challenged us to move quickly because they wanted to have an immediate impact; no company has brought hundreds of media properties as individual and local custom skills to Amazon Alexa with this speed and at this scale," said Pat Higbie, CEO and co-founder of XAPPmedia. "Their Amazon Alexa skills network will yield tremendous insight into listener behavior. We are excited to be a part of this important milestone that's defining the direction for the voice interactive radio era."
---
USRN's Roxy Myzal to Retire
| | |
| --- | --- |
| RADIO ONLINE | Thursday, December 14, 2017 |12:49pm CT | |

After a 42-year career in the music industry, including 16 years at the United Stations Radio Networks, the popular and influential Roxy Myzal will be retiring. Myzal says the decision was not an easy one, but she will be shifting into a much lower gear in her personal life as of December 31. The announcement comes from USRN's EVP/Programming, Andy Denemark. J. Roxy Myzal started out in Boston, MA in 1975 as the director of the Boston Record Pool, an organization of disco DJs. Roxy attained notoriety in the music and broadcasting industry as the Music Director of New York's WXLO-FM (known as "99X, Rockin' The Apple In Stereo" before it flipped formats to become "98.7 Kiss-FM"). She went on to high-profile promotion jobs at Atlantic Records and Chrysalis Records based in New York, and then to Rolling Stone Magazine where she worked on the highly successful syndicated rock radio show "Rolling Stone's Continuous History of Rock and Roll." Next she was hired by DIR Broadcasting as Director of Afffilate Marketing. By the mid-1980's, Music Videos started to become popular and the late Top 40 radio legend Rick Sklar of ABC Radio suggested her for a job as Music Director for a burgeoning UHF television station in Boston, "V 66," owned by local radio giants, John Garabedian and Arnie "Woo Woo" Ginsburg. After V66 was sold to the Home Shopping Network in 1987, Myzal moved to Los Angeles, working with Robert Kardashian at the short-lived MCA Radio Network, but decided to change careers to produce music videos until the early 1990's. When the SW Network was created in 1994, she returned to New York to develop hip-hop and rock programs for that company. One of the rock shows she created evolved into the very influential weekend program known as hardDrive hosted by Lou Brutus. When USRN acquired the hardDrive program, its 125 affiliates and its interview library in 2001, Roxy Myzal came along with the programming assets and continued to oversee the programming and production of that show. She also oversaw the development of the hardDrive brand by creating the nightly 5-hour version of the show known hardDrive XL, as well as the annual rock tour known as hardDrive Live. Her work on these rock shows has earned her numerous awards, much adulation and the respect of the top echelon of radio programmers and rock performers. If a rock star is going to interview with anyone, it would be with Roxy Myzal (see attached photo of Roxy with the elusive Maynard James Keenan of Tool and A Perfect Circle fame). She also helped to bring the morning show prep division that began at SW Networks to USRN, now known as The Pulse Of Radio, and created branded online and digital content. Everyone in the United Stations family wishes Roxy the best as she embarks on her next chapter with her partner Dwight Douglas. Life at the New York offices of USRN will not be the same without her. In 2018 and beyond you can reach Roxy via email at roxillator@gmail.com.
---
House Majority Supports Local Radio Freedom Act
| | |
| --- | --- |
| RADIO ONLINE | Wednesday, December 13, 2017 |12:48pm CT | |
A majority of the House of Representatives now supports the Local Radio Freedom Act after a bipartisan group of five House members signed a resolution opposing "any new performance fee, tax, royalty, or other charge" on local broadcast radio stations. The Local Radio Freedom Act (LRFA) now has 220 cosponsors in the House, two more than is needed to constitute a majority in the 438-member body. There are 25 LRFA co-sponsors in the Senate. Adding their support recently for the Local Radio Freedom Act in the House are Reps. Elizabeth Esty (CT-5), Tom Garrett (VA-5), Josh Gottheimer (NJ-5), Gregory Meeks (NY-5) and Dutch Ruppersberger (MD-2). "We're gratified that most House members stand with America's hometown radio stations against a job-killing performance royalty," said NAB President and CEO Gordon Smith. "For decades, local radio has jump-started careers of countless musicians and exposed legacy artists to younger listeners. We thank Congress for its support, and local radio looks forward to continuing to provide unparalleled promotional value to record labels and artists in the form of free airplay of music." Reps. Michael Conaway (R-TX) and Gene Green (D-TX) are the principal cosponsors of the Local Radio Freedom Act (H. Con. Res. 13) in the House of Representatives. Sens. John Barrasso (R-WY) and Heidi Heitkamp (D-ND) introduced a companion resolution in the Senate (S. Con. Res. 6).
---
AOB to Present 24th Annual Pre-CRS Seminar
| | |
| --- | --- |
| RADIO ONLINE | Wednesday, December 13, 2017 |1:02pm CT | |

Country radio consultants Mike O'Malley and Becky Brenner have announced that their 24th annual pre-CRS seminar will take place on Monday, February 5 at the Music City Center in downtown Nashville. The AOB team will present the first highlights from their 13th annual online perceptual study, "Roadmap 2018," including Country P1 trends in music tastes, digital consumption, social networking and more. Data from thousands of P1's from across the U.S and Canada will be included. In 2017, 92.7% of Country P1's said they listened to country radio "the same or more" in the past 12 months. Facebook was the most used social media platform with 77% using it every day followed by Instagram (38%) and Snapchat (31%). Attendees will also have the opportunity to see presentations on personal career growth, important topics facing country radio and tips on growing ratings and revenue in 2018. O'Malley pointed out, "Inspiration and innovation come from events like this, the country radio seminar, and anywhere information is shared; and "what if" is celebrated. Providing an annual opportunity for this knowledge/idea sharing is important to us because, while this is a country-centric event, the takeaways go beyond a single format. In the end, it's about great radio and ways to make long lasting connections with listeners." Brenner added, "This fast paced 3.5 hours are some of the most talked about at CRS. It is an opportunity to share, learn, grow and re-energize for the new year! Our job is to make certain that our stations have the tools that will help them generate successful ratings and increased revenue in 2018."
---
Jibo Music Launches in Conjunction with iHeartRadio
| | |
| --- | --- |
| RADIO ONLINE | Wednesday, December 13, 2017 |6:07pm CT | |

Jibo Inc. launches Jibo Music, in conjunction with iHeartRadio, iHeartMedia's free all-in-one digital music, podcasting and live streaming radio service. Jibo Music will be available Monday, December 18 on all Jibo robots through a free, over-the-air software update and will showcase iHeartRadio original stations across genres as well as news and talk content. Say, "Hey Jibo, play music" and Jibo will stream an iHeartRadio original station from your favorite genre of music including pop, alternative, classic rock, jazz, country, dance, and hip-hop. Plus, Jibo will display the album artwork, song title, and artist name as the music plays. In addition to music, Jibo can also play iHR's news and talk content from NPR and NBC News Radio Jibo Music will focus on music and news at launch with additional programming to follow. "The ability to play music via voice command is hugely attractive to consumers and the #1 requested skill customers want Jibo to provide," said Jibo Inc. CEO Steve Chambers. "We set out to create a different music experience that combines a variety of music genres, done the Jibo way: with killer dance moves, expanded programming content and on-screen visualizations over time-and iHeartRadio is a perfect launch partner for Jibo Music. This is the first of many new skills that we're rolling out to Jibo owners via free, over-the-air software updates over the coming months." "We are excited to provide the music to really help showcase his dancing skills and to get Jibo's friends and family moving along with him," said iHeartMedia Executive VP/Business Development and Partnerships Jessica Jerrick. "iHeartRadio is committed to providing the very best music, news and entertainment to listeners everywhere they are. Jibo is fun and innovative, and we are glad that iHeartRadio is the launch partner for Jibo Music."
---
WGN/Chicago to Debut Original Holiday Revue Show
| | |
| --- | --- |
| RADIO ONLINE | Wednesday, December 13, 2017 |12:53pm CT | |
WGN-AM/Chicago will debut "The WGN Radio Holiday Spectacular," a live variety show featuring the station's talent on Friday, December 15 from 10am-noon. Co-hosted by Bill Leff and Dometi Pongo, listeners will hear seasonal songs, classic stories, yuletide poetry and a live report from a certain workshop at the North Pole over the course of the two-hour show. This holiday revue stars Steve Cochran, Andrea Darlas, Roe Conn, Anna Davlantes, Nick Digilio, Patti Vasquez, Justin Kaufmann, Lou Manfredini and more with a dramatic reading from the great Bill Kurtis. The holiday show is complemented by rehearsal videos featured on wgnradio.com. The station's holiday programming continues with "Christmas at our House" on December 24 starting at 6pm through 6pm on December 25. Listeners will hear a replay of "The WGN Radio Holiday Spectacular" as well as midnight mass live from Holy Name Cathedral, Carl Greyson's Christmas Is and classic dramas from the WGN Radio Theater.
---
iHM Rolls Out iHeartRadio So Cal Fire Relief
| | |
| --- | --- |
| RADIO ONLINE | Wednesday, December 13, 2017 | 0:19am CT | |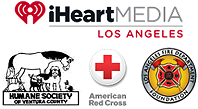 iHeartMedia Los Angeles has announced the iHeartRadio So Cal Fire Relief Project, a fire relief fundraising effort in partnership with Westfield that will collect much-needed funds for the victims of the ongoing Southern California wildfires. At the time of this reporting, over 260,170 acres have burned in the Creek, Rye, Thomas, Lilac and Skirball fires collectively, and close to 1,217 structures have been destroyed. Fueled by strong winds and dry conditions, devastating wildfires continue to threaten communities throughout Southern California. The project launched Wednesday with select iHeartMedia Los Angeles stations broadcasting live from four Westfield locations from 6am-9pm. Ellen K from KOST 103.5, Valentine in the Morning from 104.3 MYFM, Gary and Shannon from KFI AM 640, Vic The Brick Jacobs from AM 570 LA Sports, DJ A Oh from REAL 92.3, Sisanie from KIIS FM, Andy Harms from Alt 98.7 and more, will encourage local listeners to participate in the fundraisers by making donations at one of the four participating Westfield Mall locations. All donations will be distributed through three local organizations including the American Red Cross, The Humane Society of Ventura County and the Los Angeles Fire Department Foundation. Additionally, participants can donate to The iHeartRadio SoCal Fire Relief Project online, and participate in an auction for items donated by some of today's hottest artists and athletes to raise money for the fire victims, by visiting www.iheartsocal.com.
---
Pandora Names Aimee Lapic Chief Marketing Officer
| | |
| --- | --- |
| RADIO ONLINE | Tuesday, December 12, 2017 |10:58pm CT | |

Pandora appoints Aimee Lapic as the streaming music provider's Chief Marketing Officer, effective December 13. Lapic comes to Pandora following a 13-year run at Gap Inc., where she served most recently as CMO for Banana Republic and the General Manager of BananaRepublic.com. Before joining Gap, Lapic held senior roles at Providian (now Chase), Internet startups Headlight.com (acquired by Cyber U) and iOwn.com (acquired by Citibank Mortgage), and spent time as a consultant for McKinsey & Company. "Aimee brings to Pandora a deep customer focus and long track record of driving significant growth for consumer brands," said Pandora President/CEO Roger Lynch. "She has the exact performance and partner marketing experience we need to take Pandora to the next level and expand our audience across all tiers of service." "I'm incredibly excited to join Pandora at such a pivotal time in the company's history," said Lapic. "Pandora wrote the playbook on personalized music. I can't wait to help shape the next chapter by attracting and engaging listeners in innovative new ways."
---
Entercom Announces New Calls for KMPS/Seattle
| | |
| --- | --- |
| RADIO ONLINE | Tuesday, December 12, 2017 |10:44pm CT | |
Entercom has announced new call letters for CBS Radio acquisitions KMPS-FM (The New 94.1 The Sound) in Seattle and KRAK-FM (CBS Sports 910) in Victor Valley, CA. KMPS, which flipped from Country to soft AC last week, switches to heritage calls KSWD-FM, matching its monikor, while KRAK will now be known as KMPS-AM. Seattle's "The New 94.1 The Sound" debuted on December 4 playing 10,000 songs commercial-free. The mix includes hits from artists such as Adele, Mariah Carey, Phil Collins, Elton John, Whitney Houston, Hall and Oates, among others.

---
FCC Fines Cumulus/Myrtle Beach Over EEO Violations
| | |
| --- | --- |
| RADIO ONLINE | Tuesday, December 12, 2017 |2:56pm CT | |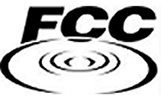 The FCC has issued a Notice of Apparent Liability for Forfeiture (NAL) for $20,000 to Cumulus Media's WDAI-FM, WSYN-FM, WSEA-FM, WLFF-FM and WHSC-AM/Myrtle Beach, SC, for various violations of the Commission's equal employment opportunity (EEO) rules. The Commission says that the stations failed to comply with the recruitment, self-assessment, record-keeping, reporting, and public file requirements. The agency found that Cumulus apparently violated, on numerous occasions, the requirement that broadcasters recruit for every full-time vacancy at a station. The company's 2008-2009 report indicates that it failed to report any recruitment sources for three of the five full-time hires listed. For one of the remaining two full-time hires, Cumulus said word-of-mouth was the only recruitment source. The 2009-2010 report similarly lists a word-of-mouth referral as the sole recruitment source for two of the six full-time hires listed in the report. The FCC said that relying solely on a licensee's own private contacts, such as word-of-mouth referrals, does not constitute recruitment under the Commission's rules, which require public outreach. Cumulus also apparently violated EEO rules by failing to notify a source that had requested notification of vacancies at the stations. Specifically, for both reporting periods, Cumulus indicates that Ohio Center for Broadcasting requested notification of full-time vacancies, but Cumulus' records show that it failed to notify this source of seven of its 11 full-time hires during the reporting period. The Commission noted that Cumulus has a history of violations relating to the EEO rules. In order to help deter future violations, the agency also imposed reporting conditions. Specifically, the stations are required to submit to the Bureau's EEO staff annual reports for three years starting on September 4, 2018.
---
WIHT/Washington Names Elizabethany Assistant PD
| | |
| --- | --- |
| RADIO ONLINE | Tuesday, December 12, 2017 |2:20pm CT | |

Elizabethany is named Assistant Program Director and afternoon host (4-7pm) for WIHT-FM (HOT 99.5)/Washington, DC, effective immediately. In this new role, she'll assist in overseeing the iHM CHR outlet's on-air and music programming. Elizabethany has served as the station's night host and Music Director since 2013. She began her radio career at HOT 99.5 as an intern in 2008. Since then, she spent time at KNDE-FM/College Station, TX and WVHT-FM/Norfolk. "I couldn't be more excited to have Elizabethany in this new role at iHeartMedia Washington DC," said HOT 99.5 Program Director Rob Kruz. "Her energy and creativity both in and out of the studio, combined with a track record of ratings success, makes her the perfect choice to take over afternoons on HOT 99.5." "I thought I had my dream job when I got the night show working among the legends that are Toby Knapp and Kane," added Elizabethany. "There aren't words to describe how it feels to take over the legendary afternoon shift on HOT 99.5, my hometown station I grew up listening to."
---
KPOJ Rebrands as NBC Sports NW Rip City Radio
| | |
| --- | --- |
| RADIO ONLINE | Tuesday, December 12, 2017 |6:45pm CT | |

NBC Sports Northwest and iHeartMedia announce a new content partnership in the Portland, OR, area. The collaboration will rebrand iHeartMedia's KPOJ-AM (Rip City Radio 620) to "NBC Sports Northwest Rip City Radio." Starting January, the companies will bring a new line-up to the community featuring nine hours of combined content simulcast on both KPOJ and on NBC Sports Northwest between 6am and 6pm local, with NBC Sports Northwest producing its own three-hour show within that window. The joint weekday lineup will consist of Rip City Mornings with Dan & Nigel (6-9am), Dwight Jaynes and Aaron Fentress Show (12-3pm) and Rip City Drive with Travis & Chad (3-6pm). KPOJ will also simulcast NBC Sports Northwest's Outdoors GPS program. All shows will originate from a new radio studio being built at NBC Sports Northwest. "NBC Sports Northwest is dedicated to serving fans across all platforms, so we are pleased to join forces with iHeartMedia to collaborate on programming for Portland sports fans on both TV and radio," said NBC Sports Northwest GM Len Mead. "This partnership combines and amplifies the best talent and production teams in the market." "We are excited to partner with NBC Sports Northwest to bring Rip City Radio listeners the best in local sports programming," added iHeartMedia Markets Group Pacific Northwest Region President Robert Dove. "Our combined assets will provide even more access for Portland sports fans across both TV and Radio including enhanced audio and visual content for Trailblazer fans all-in-one destination."
---
NAB Sets ''Radio's Future in the Car'' Webcast
| | |
| --- | --- |
| RADIO ONLINE | Tuesday, December 12, 2017 |12:57pm CT | |
The face of radio inside vehicles is evolving as Apple CarPlay and Android Auto make an impact. Learn how these advancements, new vehicles and connected dashboards are altering the radio industry and listener experience with NAB's live webcast, "Radio's Future in the Car: Best Practices for the Digital Dash." The webcast is free for NAB members and $99 for non-members on December 14 between 2-3pm. The webcast will be moderator by NAB CTO Sam Matheny with panelists Jacobs Media President Fred Jacobs, Broadcast Engineering Consultant Glynn Walden and Hubbard Radio Senior VP/Programming Greg Strassell. Pre-registration is available
here
.
---
Cubs Announcer Ron Coomer ReUps with 670 The Score
| | |
| --- | --- |
| RADIO ONLINE | Tuesday, December 12, 2017 |10:51am CT | |
Entercom and The Chicago Cubs today announced that Chicago's WSCR-AM 670 The Score will remain the home of radio color analyst Ron Coomer through a multiyear contract extension. Coomer will continue his coverage of the team alongside play-by-play announcer Pat Hughes on Chicago's top-ranked sports station. "Ron is one of the most talented analysts in baseball and we are honored to have him on our team at The Score," said Jimmy de Castro, Entercom Chicago's Senior Vice President and Market Manager. "Ron brings the passion and success he had as former MLB All-Star to the airwaves of Cubs baseball and hits a homerun with Cubs fans." "Ron has endeared himself to the Cubs fan base with his thoughtful analysis of the game, humor and welcoming interactions with our fans," said Crane Kenney, president of business operations, Chicago Cubs. "We're grateful he will continue alongside Pat Hughes to provide an enjoyable and insightful radio broadcast." Coomer, 51, first joined the Cubs Radio Network in December of 2013, succeeding Keith Moreland on WGN 720. He has been with Entercom (formerly CBS Radio) since 2015 when the Cubs transitioned to WBBM Radio. Now entering his fourth year, Ron has called hundreds of Cubs games, including three straight National League Championship Series. In 2016, he was part of history as the Cubs broke a century-long drought to become World Series Champions. Prior to joining the Cubs radio booth, Coomer served as an in-studio analyst, on-field reporter and occasional color commentator for the Twins on Fox Sports North Television.

Menu
|
Contact Us
|
Subscribe
|
Advertise
|
Privacy Policy
|
About Us
---
Copyright © 1989-2017 RADIO ONLINE ®

The publisher makes no claims concerning the validity of the information posted on RADIO ONLINE and will not be held liable for its use. No part of this material may be reproduced in any form, incorporated in any information retrieval system or otherwise redistributed without the prior written permission of the publisher.
---