Radio Continues as Top Weekly Reach Medium
| | |
| --- | --- |
| RADIO ONLINE | Friday, June 23, 2017 | 1:23am CT | |
Despite the countless media and entertainment options available today, AM/FM radio continues to be the top weekly reach medium with 271 million Americans 6 and over listening to radio each week, according to the Nielsen Audio Today Report. This report offers a snapshot of the listening landscape viewed through many different lenses -- including reach and audience growth, network radio, podcasting, localism and top formats and songs. The report found network radio reaches a wide variety of Americans. Network programming and services are radio's national currency: a large and diverse catalog of syndicated audio content which includes everything from 24-hour music channels to sports/talk and political analysis, as well as some of the biggest personalities in radio. The list of stations and affiliates that combine to represent the Network Radio receive tune-ins from more than 95% of radio listeners every week.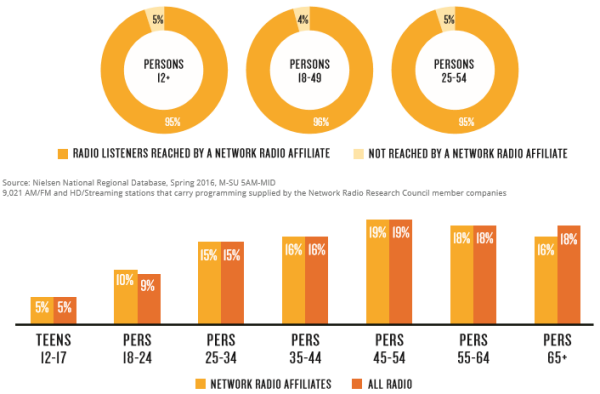 Listening outside the home and, specifically, in the car is a huge part of the radio ecosystem. But not to be outdone by digital, radio is an active participant in the digital arena. Delivery platforms like AM/FM streaming audio, HD radio, and NextRadio are creating new user experiences. And the radio data is feeding seamlessly into Programmatic Solutions and the Marketing Cloud. In addition, as part of the report Nielsen took a closer look at who listens to podcasts. The report reveals that an average podcast listener (according to Nielsen Scarborough) is young, educated and affluent. Consumers who watch, listen to or download a podcast are significantly more likely to be higher educated, higher income and career-minded, making them a qualified -- and valuable -- audience for advertisers and marketers.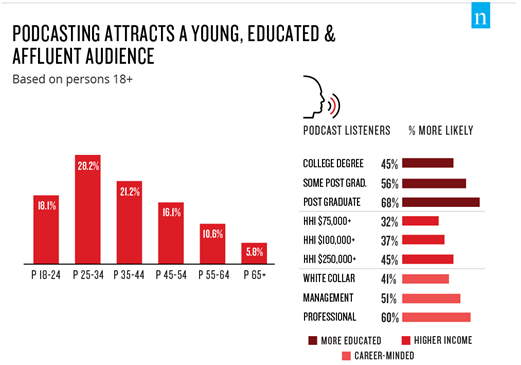 ---
Triton Launches Audio Centric Supply-Side Platform
| | |
| --- | --- |
| RADIO ONLINE | Friday, June 23, 2017 | 4:00am CT | |
Triton Digital launches Yield-Op, the first Supply Side Platform (SSP) built specifically for online audio. Developed in accordance with the IAB's OpenRTB protocol, Yield-Op provides plug-and-play integration while delivering inventory control for publishers. As an agnostic SSP, Yield-Op allows publishers using any ad server to connect with multiple DSP's without modifying the systems and technology that they use today. Yield-Op is integrated with a number of the industry's audio-optimized DSPs, including "The Trade Desk," "AppNexus," "RTBiQ," "AudioTrade" and "StrikeAd," among others. "Triton remains a valuable partner to our global digital audio strategy," said The Trade Desk VP/Inventory Partnerships Tim Sims. "The integration with Yield-Op provides our buyers with access to even more premium, global inventory to increase their reach and further optimize their buys." In addition, Yield-Op enables publishers to manage access, regulate pricing floors, establish ad quality settings in a2x, a digital audio marketplace, as well as configure direct deals with specific buyers, brands or sales houses. With the ability to optimize yield across every available impression, Yield-OP is now being used by publishers across the globe, including CBS Radio, Prisa Radio and Talpa Radio. "At Triton, we remain committed to removing all friction within the buying experience to unleash the true value of programmatic audio advertising. Along with Webcast Metrics... Yield-Op is an accretive component of the leading technology stack that is making digital audio easy and efficient to transact," said Triton Digital Managing Director/Market Development and Strategy Benjamin Masse.
---
FCC Proposes to Add Blue Alerts to EAS System
| | |
| --- | --- |
| RADIO ONLINE | Thursday, June 22, 2017 | 3:26pm CT | |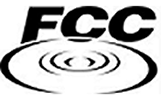 The FCC has proposed to add an alert option to the Emergency Alert System (EAS) to help protect the nation's law enforcement officers. Called a "Blue Alert," the option would be used by authorities in states across the country to notify the public through radio and television of threats to law enforcement and to help apprehend dangerous suspects. Blue Alerts can be used to warn the public when there is actionable information related to a law enforcement officer who is missing, seriously injured or killed in the line of duty, or when there is an imminent credible threat to an officer. The proposal, in a Notice of Proposed Rulemaking (NPRM) adopted Thursday, would amend the FCC's EAS rules by creating a dedicated Blue Alert event code so that state and local agencies have the option to send these warnings to the public through broadcast, cable, satellite and wireline video providers. While some states have individual Blue Alert programs that use various methods to issue these warnings, the proposal is intended to support the development of a national framework that states can adopt. This goal is consistent with the Rafael Ramos and Wenjian Liu National Blue Alert Act of 2015. The Act, which is being implemented by the Department of Justice's Office of Community Oriented Policing Services (COPS Office), directs cooperation with the FCC. The COPS Office has expressed the need for a dedicated EAS code for Blue Alerts.

---
Jonesy's Jukebox Host Gets Star on Hollywood Walk
| | |
| --- | --- |
| RADIO ONLINE | Friday, June 23, 2017 | 1:44am CT | |

Cumulus Media Los Angeles announces that Rock legend Steve Jones, guitarist for the Sex Pistols and Iggy Pop and host of "Jonesy's Jukebox" on KLOS-FM, has been chosen to receive a star on the legendary Hollywood Walk of Fame as the sole honoree in the Radio category for the Walk of Fame Class of 2018. The WOF Selection Committee of the Hollywood Chamber of Commerce announced the full list of honorees Thursday in the categories of Motion Pictures, Television, Live Theatre/Live Performance, Radio and Recording. Jones and his fellow honorees were chosen among hundreds of nominations to the committee at a meeting held in June and ratified by the Hollywood Chamber's Board of Directors. Television Producer and Walk of Famer Vin Di Bona, Chair of the Walk of Fame Selection Committee for 2017 announced the new honorees with Leron Gubler, President & CEO for the Hollywood Chamber of Commerce -- who is also the emcee of the Walk of Fame ceremonies. "The Walk of Fame Selection Committee is pleased to announce our newest honorees to the Hollywood Walk of Fame. The Committee looked carefully at each nominee and we feel that we have selected an eclectic group of talent that will appeal to the tastes of many fans around the world," said Di Bona. Jones is no stranger to radio in Southern California. "Jonesy's Jukebox" was previously heard on Indie 103.1 for 5 years. The show garnered major attention and acclaim over the years as one of the best commercial radio shows in the nation from L.A. Weekly, Rolling Stone, Esquire and Spin. Cumulus Media Los Angeles VP/Market Manager Dawn Girocco said, "Steve Jones is one of the most unique, interesting and exciting people in radio. Listening to 'Jonesy's Jukebox' is like eavesdropping on a conversation in his living room. He brings out the best in his guests and gives listeners more than they ever expect from his storytelling, interviews and fantastic music. We are so excited about this huge and well-deserved honor for Steve and to have him join the ranks of his fellow esteemed inductees and all the legends of entertainment represented on the star-studded Hollywood Walk of Fame."
---
Caroline Beasley Elected as NAB Joint Board Chair
| | |
| --- | --- |
| RADIO ONLINE | Wednesday, June 21, 2017 | 1:03pm CT | |

Beasley Media Group CEO Caroline Beasley has been unanimously elected as NAB joint board chair. She replaces Dave Lougee, President and CEO of TEGNA Media, whose term expired. Tri State Communications President and CEO Randy D. Gravley was elected Radio Board Chair by the NAB Radio Board. NRG Media LLC President and CEO Mary Quass was re-elected Radio Board first vice chairman, while Neuhoff Communications President and CEO Beth Neuhoff was re-elected Radio Board second vice chairman. Cox Media Group President Kim Guthrie was elected to the Radio Board's major group representative seat. Hearst Television President Jordan Wertlieb was elected as NAB Television Board Chairman. Graham Media Group President and CEO Emily Barr was elected first vice chair of the Television Board and Quincy Media President and CEO Ralph M. Oakley was elected as second vice chair. It was announced that FOX Television Stations Senior VP/Legal and FCC Compliance Joseph M. Di Scipio was appointed to the designated network seat on the TV executive committee. The Board elections took place at the NAB Board of Directors meeting, held June 20-21 in Washington, DC.
---
Study: Public Radio Doesn't Have High Awareness
| | |
| --- | --- |
| RADIO ONLINE | Thursday, June 22, 2017 | 0:22am CT | |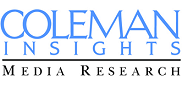 A new study of Public Radio from Coleman Insights finds that radio listeners don't have a high level of awareness of the category. Low awareness, combined with listeners' inability to distinguish Public Radio from commercial radio, seems to impede Public Radio's ability to develop strong brands. Coleman Insights conducted an online survey of 1000 randomly-selected radio listeners between the ages of 25 and 64 in 20 markets with a variety of Public Radio formats for this study. Major findings reveal that awareness of Public Radio is substantially lower than that of commercial radio, and such low awareness holds Public Radio back from building what it needs to support a strong brand. Second, commercial radio also holds images that are assumed belong to the Public Radio category such as "the news station" and "the information station." And third, there are images that indicate more confusion in the audience, such as choosing Commercial Radio as "the listener-supported station." Radio listeners appear to truly be unsure of what "Public Radio" really means. The report includes recommendations and methods Public Radio can use to increase awareness and strengthen their brands and is available at
bit.ly/2sju2UE
.
---
Hudson Named GM for SRN's ''Mike Gallagher Show''
| | |
| --- | --- |
| RADIO ONLINE | Wednesday, June 21, 2017 | 6:19pm CT | |
SRN's "Mike Gallagher Show" taps longtime Gallagher team member Joey Hudson as General Manager of the syndicated talk program, effective Monday, June 26. Hudson, who is currently the Executive Director of Gallagher's non-profit foundation, "Gallagher's Army: Fallen Officer Fund," exits WGTK and WRTH/Greenville, SC, as General Manager in order to assume these new responsibilities. Hudson will continue to serve as executive director of Gallagher's Army, which assists the families of police officers who have been killed in the line of duty. Gallagher commented, "2017 has been the strongest year we've had in terms of affiliates, ratings and revenue for our national radio show. Joey is the perfect person to oversee the growing daily operations of our show throughout the rest of 2017 and into the exciting future." "The Mike Gallagher Show," produced by Salem Radio Network, is heard from 9-12 noon.
---
Long to Program 98.9 Magic FM/Colorado Springs
| | |
| --- | --- |
| RADIO ONLINE | Wednesday, June 21, 2017 | 8:14am CT | |

Cumulus Media has appointed Rex Long as Program Director and On-Air Talent for 98.9 Magic FM in Colorado Springs. Long was previously with Cumulus Media-Montgomery, AL, where he served as Program Director for the past seven years at Y-102 WHHY-FM. He was also Program Director for Cumulus CHR station KCDD-FM in Abilene, TX. Long started his radio career in Dallas, TX, as On-Air Talent and Program Producer at Kiss-FM (KHKS-FM). The appointment is effective Monday, June 26. "For the longest time, I've wanted to be a part of 98.9 Magic FM," said Long. "Thanks to Bobby Irwin, Scott Jones, Cat Thomas, Doug Hamand and Mike McVay, it's now a dream come true! I am humbled to be part of a team where we can all grow together and I look forward to building on this amazing brand in The Springs!" Bobby Irwin, Operations Manager, Cumulus Media-Colorado Springs, said, "There were dozens of remarkable candidates for the position, and Rex stood out as so positive and creative, with the leadership qualities that a station the size of Magic FM deserves."

---
FOX News Radio Reveals New Weekday Talk Lineup
| | |
| --- | --- |
| RADIO ONLINE | Wednesday, June 21, 2017 | 2:02pm CT | |

FOX News Radio (FNR) has announced that its opinion arm, FOX News Talk, will add "The Todd Starnes Show" to its weekday lineup beginning Wednesday, July 5 from 12-3pm and "The Tom Shillue Show" on Monday, July 10 from 3-6pm. Both programs are syndicated to broadcast outlets along with satellite and digital distribution. The programs will also be part of a new multimedia video component with live streaming capabilities on FOXNews.com Additionally, "Kilmeade & Friends" (9am-noon) will be renamed "The Brian Kilmeade Show" beginning July 5. FNR's Todd Starnes will expand his commentary to a full three-hour program and replaces "The John Gibson Show," hosted by John Gibson. Gibson, who joined FNC in September of 2000 and previously hosted The Big Story with John Gibson will be departing the network. Gibson launched the radio show 12 years ago and will continue hosting his program on the platform gibsonradio.com. "The Tom Shillue Show" will be taking the timeslot formerly held by "The Tom Sullivan Show," hosted by Tom Sullivan. Sullivan joined FNR in October, 2007 and helped launch FOX Business Network (FBN) as one of its original anchors. He will be retiring, but will continue hosting his radio program on a limited basis at tomsullivan.com.
---
Bott Radio Expands in Arkansas, South Dakota
| | |
| --- | --- |
| RADIO ONLINE | Wednesday, June 21, 2017 | 6:29pm CT | |

Bott Radio Network (BRN) expands its nationwide Christian Talk Radio network with the launch of two new radio outlets, one serving Rapid City, SD, on 1kW KASD-FM at 90.3 FM, and another serving Fort Smith, AR, on 1.3kW KAOW-FM at 88.9 FM. Building on the legacy of Christian programming begun by AFR on these stations, BRN began broadcasting its format of bible teaching, Christian news and information on the two stations in June. BRN began serving families in South Dakota nearly ten years ago with a radio station reaching Southeastern South Dakota at 103.3 FM. The FM outlet in Rapid City, SD, expands BRN's reach to the western side of the state across the city and beyond. BRN has plans to increase the power at 90.3 FM for an even stronger signal across the region. BRN began serving families in NW Arkansas seventeen years ago with two radio stations in Fayetteville at 89.3 FM and AM 1250. The new FM station extends BRN's existing coverage of NW Arkansas from Fayetteville to Fort Smith at 88.9 FM. Plans are underway to increase the power at this station as well.
---
Tom Kent Radio Network Aligns with SAG-AFTRA
| | |
| --- | --- |
| RADIO ONLINE | Wednesday, June 21, 2017 | 11:54pm CT | |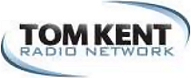 The Tom Kent Radio Network inks a multi-year deal with SAG-AFTRA, becoming the first major independent American music syndication network to ratify such an agreement. In a release, TKRN said, "The network was built on the premise of talent first and becoming a SAG-AFTRA shop puts that priority in more of an official capacity and center stage focus." TKRN currently has over 500 affiliates in the U.S. President/CEO Tom Kent, "Our team is more than excited to become an SAG-AFTRA shop. We embrace all of it's principles and look forward to a long and prosperous future together. Working with the head of SAG-AFTRA local Brian Lysell has been a total pleasure. Our current and future affiliates know how committed we have been to showcasing excellent talent and this deal is a major indication that our commitment will continue." SAG-AFTRA Ohio-Pittsburg Local Executive Director Brian Lysell added, "SAG-AFTRA is proud to represent the employees of The Tom Kent Radio Network. Since 1937, broadcasters have joined together through SAG-AFTRA to protect their ability to earn a living, to defend standards of professionalism, and to elevate working conditions in an extremely challenging industry... We look forward to standing with the employees of The Tom Kent Radio Network for a long time to come."
---
Trio Sells Interests in Baraboo Broadcasting
| | |
| --- | --- |
| RADIO ONLINE | Wednesday, June 21, 2017 | 6:35pm CT | |
Jeffrey A. Smith, Gregory J. Buchwald and Anne M. Smith have sold all of their ownership interests in Baraboo Broadcasting Corp. to Kelly Martinson for $380,000. The Corporation is the licensee of 250w AC WRPQ-AM (740) and FM translator station W259BC in, Baraboo, WS along with the Special Temporary Authority for LPTV W43BR in Baraboo. Bob Heymann of the Chicago office of Media Services Group Inc. assisted the sellers.

---
Pai Picks Harold to Lead FCC Enforcement Bureau
| | |
| --- | --- |
| RADIO ONLINE | Thursday, June 22, 2017 | 0:04am CT | |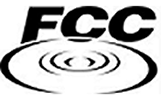 FCC Chairman Ajit Pai intends to appoint Rosemary C. Harold to serve as chief of the Enforcement Bureau. Harold -- an attorney with considerable experience within the agency, as well as a former journalist, rejoins the agency from Wilkinson Barker Knauer, where she was a partner. Prior to joining the firm in 2011, Harold was a legal advisor to then FCC Commissioner Robert McDowell and deputy chief of the FCC's Media Bureau. She began her career as a journalist, working as a reporter and bureau chief for the Miami Herald and an editor at C-SPAN. "This agency has a critical role to play in enforcing the law to protect consumers and support competition in the communications marketplace," said Pai. "Our Enforcement Bureau has been getting back on track in recent months, and I am confident in Rosemary's ability to continue this progress. Our enforcement efforts must be governed by the facts and the law, and Rosemary's experience and expertise will help us conduct sound investigations and craft legally sustainable enforcement actions." Harold will be working closely with Michael Carowitz who, having served as acting bureau chief, will continue to help lead the Bureau as deputy bureau chief.
---
RTDNA Announces 2017 Natl. Murrow Awards Winners
| | |
| --- | --- |
| RADIO ONLINE | Tuesday, June 20, 2017 | 1:07pm CT | |

The Radio Television Digital News Association (RTDNA) has announced the winners of the 2017 national Edward R. Murrow Awards, which recognize outstanding work produced by radio, television and digital news organizations around the world. This year, the 46th anniversary of the awards, RTDNA is presenting 117 national awards in 15 categories including excellence in innovation, breaking news, investigative reporting and more. RTDNA received nearly 4,300 entries during the 2017 awards season. "Now more than ever, it is important to recognize the outstanding journalism being done by newsrooms across the country and around the world," said RTDNA Chairman Vincent Duffy. "We're proud to highlight the great work of dedicated, hard-working, professional journalists who serve a critical role in our society." CBS Radio News and CBS-TV News won the Edward R. Murrow Award for overall excellence at the network level. CBS' radio team also won in the network newscast category and in breaking news. CBS' television team won in newscast, continuing coverage, writing and investigative reporting. In the network radio division, NPR tied CBS with three awards, including excellence in innovation, feature reporting and continuing coverage. In network television, CNN matched CBS with five awards, including breaking news, hard news, news series, excellence in social media and excellence in video. In large market radio, WNYC and WTOP each took home two awards. WNYC won for excellence in innovation and hard news. WTOP won for website and overall excellence. In small market radio, New Hampshire Public radio earned three awards for feature reporting, news series and overall excellence. The Washington Post won five awards in the large digital news organization division, including continuing coverage, excellence in social media, writing, hard news and investigative reporting. The New York Times won the award for overall excellence. Among small digital news organizations, The Texas Tribune won four awards, for continuing coverage, excellence in social media, investigative reporting and overall excellence. To receive an Overall Excellence award, a news organization must exemplify the highest standards in serving its audience through quality electronic journalism. Overall Excellence award winners in 2017 are:
CBS News, New York, NY (Network Television) CBS Radio News, New York, NY (Network Radio) The New York Times, New York, NY (Large Digital News Organization) The Texas Tribune, Austin, TX (Small Digital News Organization) KXAS-TV, Fort Worth, TX (Large Market Television) WWBT-TV, Richmond, VA (Small Market Television) WTOP-FM, Washington, DC (Large Market Radio) New Hampshire Public Radio, Concord, NH (Small Market Radio)
The winners will be recognized at the RTDNA Edward R. Murrow Awards Gala at Gotham Hall in New York City on October 9. Tickets will go on sale next month. A complete list of winners with links to the winning entries for the 2017 National Edward R. Murrow Awards can be found at rtdna.org.
---
Cumulus Names Peter Thiele as KARN/Little Rock PD
| | |
| --- | --- |
| RADIO ONLINE | Wednesday, June 21, 2017 | 8:15am CT | |

Cumulus Little Rock names veteran radio programmer Peter Thiele as Program Director for KARN-FM (Newsradio 102.9). Thiele previously served as PD of Salem's Talk WNYM-AM (AM 970 The Answer) and Religious WMCA-AM/New York. He joined the New York duo in October, 2007 from the Christian broadcaster's local group in San Francisco where he served as Operations Manager. Prior to that, Thiele was PD of Entercom's Talk simulcast duo WORD-AM and WYRD-AM (News Radio Word)/Greenville-Spartanburg. VP/Market Manager Keith Liesmann said, "We are thrilled to have Peter join our team at Cumulus-Little Rock. Peter is a proven News/Talk leader, and we look forward to seeing KARN-FM continue to grow under his leadership. Peter's background and success in the format and his experience in many different radio markets makes him the perfect Program Director for Central Arkansas' heritage News/Talk station." Thiele added, "It is an honor to work with the talented team at Newsradio 102.9 KARN. KARN is a jewel and I can't wait to help this amazing property grow."
---
Sun Broadcast Group, Julio Aponte Ink Extension
| | |
| --- | --- |
| RADIO ONLINE | Tuesday, June 20, 2017 | 12:31pm CT | |

Sun Broadcast Group inks a multi-year extension with Chief Operating Officer (COO) Julio Aponte. Under the agreement Aponte will continue to head the daily operations of Sun's New York City and Boca Raton offices as well as oversee the company's sales department. He joined Sun in early 2013 as the company's Director of Hispanic Sales and was promoted to Senior VP of Hispanic Initiatives where he helped launch the Sun Latino Network. In 2014 Sun elevated Aponte again to serve as its COO. "The stories I could share about the ride Julio and I have been on," said Sun Broadcast Group CEO Jason Bailey. "I know everyone says they work with the best people, but Julio and I have truly become amazing friends during our time together. We've shared some of the highest of highs during our growth and, like others in this industry, we've been through the lowest of lows. Today as we continue our journey with the dozens of people here at Sun who put up with our craziness all day, I can honestly say I could never imagine anyone else by my side but my friend, my brother, the mayor of everywhere... Julio Aponte." "I am honored to renew my vows with Sun Broadcast Group," added Aponte. "This is a testament to my believe that the vision and passion I saw in Jay Bailey, the day we met, as an industry visionary, is still alive today and stronger than ever. I thank my family here at Sun and our amazing partners for standing with me over the years. The best is yet to come for the radio industry and for Sun."
---
WYMS Launches First All-Milwaukee Music Channel
| | |
| --- | --- |
| RADIO ONLINE | Tuesday, June 20, 2017 | 12:44pm CT | |

All-Milwaukee music began broadcasting and streaming around the clock on Tuesday at 6am with the launch of "414Music.fm," WYMS-FM (88Nine Radio) Milwaukee's new HD2 radio channel and mobile and online stream. The new channel and stream is the first to broadcast only Milwaukee music, playing at least one Milwaukee artist every hour, while providing support for Milwaukee bands via its weekly on-air "414 Live" interview and performance show and its annual Milwaukee Music Awards. "Radio Milwaukee is uniquely positioned to program an all-Milwaukee-music channel because of our focus on Milwaukee artists since we first went on air 10 years ago," said Program Director Jordan Lee. "We're proud to play all Milwaukee music because it rivals music from any city in the country. Our playlist ranges from earlier groundbreaking Milwaukee bands to some of today's top artists. The list of Milwaukee music we're playing includes the Violent Femmes, Citizen King, Coo Coo Cal, Field Report, Ish Darr, Trapper Schoepp, Naima Adedapo, Vinyl Theater, Willy Porter, GGOOLLDD, WebsterX, Paul Cebar and the late Al Jarreau." 414Music.fm is being simulcast on 88Nine's HD2 frequency, available on HD2 car and home radios, online at www.414Music.fm and on the station's mobile app. Milwaukee musicians are encouraged to visit the channel's new website (www.414Music.fm) to upload their music, recently recorded or from the past, for consideration. So far, about 100 Milwaukee bands and musicians have submitted music.
Menu
|
Contact Us
|
Subscribe
|
Advertise
|
Privacy Policy
|
About Us
---
Copyright © 1989-2017 RADIO ONLINE ®

The publisher makes no claims concerning the validity of the information posted on RADIO ONLINE and will not be held liable for its use. No part of this material may be reproduced in any form, incorporated in any information retrieval system or otherwise redistributed without the prior written permission of the publisher.
---