John E. Kage Named WPOI/Tampa Director of B&P
RADIO ONLINE | Wednesday, November 25, 2015 | 4:55pm CT |
Share
Cox Media Group/Tampa names John E. Kage as its new Director of Branding for CHR WPOI-FM (Hot 101.5). Additionally, the Director of Branding and Programming for Alternative WSUN-FM (97X) will report to Kage. Previously, Kage spent the past 15 years with CHR KQKS-FM (KS1075)/Denver, most recently as PD and Digital Content Director. Kage's career also includes programming and air personality posts at stations in Minneapolis, Sacramento, Albuquerque, St. Cloud MN, Ocean City MD and Grand Forks ND. "I am proud to have John join our team," said CMG Tampa VP/Market Manager Keith Lawless. "His proven track record of success and leadership in programming, along with his clear passion to win, will make him a very welcome addition to our amazing team at CMG Tampa." "Having spent many years in Denver with both an amazing radio station and staff, it was going to have to be a pretty special opportunity to move elsewhere," added Kage. "CMG Tampa is exactly that, and every time I get the chance to talk radio with Steve Smith I leave inspired and excited about this business. Most important to me at this stage in my career is a positive team atmosphere, the right tools to win and great brands, and Keith Lawless and the talented CMG Tampa team have done a tremendous job with these brands." "I have had my eye on John for the last five years," added CMG VP/Programming Steve Smith. "I had the benefit of hearing him win battle after battle where we both reside in Denver. He can make it come out of the speakers. I quickly got to know not only what a great programmer he is, but what a great person he is. At CMG that's what we look for. He is great fit for CMG, and I am so excited to have him on board."
---
OnRad.io to Make Online Radio More Discoverable
RADIO ONLINE | Wednesday, November 25, 2015 | 1:23am CT |
Share
OnRad.io, a new company from Michael Robertson, is making online radio more discoverable while enabling users on messaging apps to share music, while still compensating artists. The new search technology tracks free online radio stations in real time and determines what songs are being played at that exact moment. This technology opens up a vast library of popular songs, all of which can be searched, found and played in real time. "Because Google doesn't index online radio streams, radio is invisible to searchers and radio companies are missing out on more than 100 million users per day," said OnRad.io CEO Michael Robertson. "Our goal at OnRad.io is to make it one-click easy to find any song playing on the radio and to easily share those songs with friends, this ultimately drives more listeners to the great content on radio." Music fans can use OnRad.io to find songs or artists from free stations from around the world. Mobile users can use free Android or iOS apps while desktop users can use OnRad.io via a browser. Searches scan about 100,000 stations in under 100ms looking for matching songs. For songs available on multiple stations, the station nearest the beginning of the song will be suggested to users first. To hear a song, users connect directly to the broadcasting station where they'll hear whatever material is broadcast. Using OnRad.io music lovers can share songs in any messaging app including Snapchat, WeChat, Twitter, Gmail, WhatsApp and others. To send a song users simply construct an OnRad.io URL appending either a song or artist name to the URL and send it to another user. A smart algorithm detects whether the link is a song or artist name, even if it is a partial name.
---
Bob Rivers Twisted Tunes Available in Apple Store
RADIO ONLINE | Wednesday, November 25, 2015 | 1:29am CT |
Share
Intune Media announces the release of veteran Seattle radio air personality Bob Rivers' "Twisted Tunes" app, and a new version of the "Bob Rivers' Twisted Christmas" app, both for the new Apple TV platform. The app has been available on the iOS platform for iPhone and iPad since 2010. The new app includes rotating background graphics while streaming a random playlist of Twisted Christmas songs, with song lyrics available. Twisted Tunes song parodies have been released on numerous albums over the past 30 years. Holiday classics like "Smells Like the Night Before Christmas," "The Twisted Chipmunk Song," "White Trash Christmas" and "Toy Sack" are among the songs featured. The Bob Rivers' Twisted Tunes app contains streams of classic Twisted Tunes song parodies from the sizable vault of over 600 tunes. It is currently available exclusively for the Apple TV platform, with iPhone and iPad versions forthcoming.

---
Coast To Coast AM to Offer Live Holiday Programming
RADIO ONLINE | Wednesday, November 25, 2015 | 1:34am CT |
Share
Premiere Networks is offering a long-standing "Coast to Coast AM" tradition, as listeners will be hear live, holiday-themed programming, including music, special guest appearances, open lines and surprises on Thanksgiving, Christmas Eve, Christmas Day, New Year's Eve and New Year's Day. Host George Noory said, "Many people don't have friends and family to spend the holidays with, so radio is a very special connection for them. Years ago, I made the decision to host live programming during this time of year, and I've keep that promise all my career so no one has to be alone."
---
Emmis/NY Keeps Listener at the Forefront of Radio
RADIO ONLINE | Wednesday, November 25, 2015 | 1:13am CT |
Share
Emmis/New York announced Tuesday that in 2016 it "aims to perfect that craft through its major day-part programming, immense digital and social presence and unique ability to produce outstanding events." The company says that all factors lead back to the keeper of radio, the audience and the ability to grow with and adjust with them, in the ever-changing music business, is what sets a station apart from the rest. "Emmis NY may be the little fish in the big pond, but we can swim better than most of them," stated Emmis/NY General Manager Deon Levingston. "It's a strategy we worked on over the past year or so, and something we plan to improve upon in 2016: by thinking of a station as an extension of the listener's life, instead of as a brand or corporation, we're able to provide our audience with a much better experience." He continued, "We interact with fans on social media, which in turn provides them with content and contesting in real-time; we film all of our interviews and major events, many of which receive tens of thousands of views and are picked up by other major outlets like TMZ, FADER, Billboard and more; and we focus on being in our neighborhoods, hosting events such as Lift 'Em Up and the upcoming Spread the Joy Toy Drive, which give back to our communities. It all begins with our on-air shows and talent." "Focusing on the listener experience isn't a brand new concept," stated WQHT Program Director Pio Ferro. "You've got to have talent that can reach the audience beyond the airwaves. Just as much as people listen to us, we have to also listen back, whether it be on social media, at events, or radio call-ins. It's a two-way interaction, connection of entertainment and information, making HOT 97 an extension of our listeners' lives." "I work with the best people I've encountered in my career," added WBLS and WLIB PD Skip Dillard. "We all consider it a privilege to serve the people of the #1 radio market in America. WBLS became a legendary station by staying true to our audience and growing with them. We look forward to continuing that tradition in the New Year."
---
''Mark in the Morning'' Adds KCLB/Palm Springs
RADIO ONLINE | Wednesday, November 25, 2015 | 1:05am CT |
Share
Alpha Media's KCLB-FM/Palm Springs, CA, becomes the first Southern California affiliate of the "Mark in the Morning" show with Los Angeles morning personality Mark Thompson. This is Thompson's second time on the air at KCLB, as the "Mark and Brian Show" aired on KCLB from 1998 to 2006. The show then aired on KCLB's sister station, KDGL-FM (The Eagle) from 2006 to 2012. The program originates from flagship KSWD-FM (100.3 The Sound). "Mark's return is probably the biggest thing to happen to Palm Springs radio since his departure," said VP/GM Tricia Bastida. "KCLB will continue to be all about the music, and Mark will create a daily shared experience that Rock fans won't want to miss."
---
WUNC Closes on WFSS/Fayetteville for $1.35M
RADIO ONLINE | Wednesday, November 25, 2015 | 0:57am CT |
Share
WUNC Public Radio has closed on its previously announced acquisition of Public Radio 100kw WFSS-FM (91.9)/Fayetteville, NC, from Fayetteville State University for $1.35 million. The deal included future underwriting announcements for FSU and internship opportunities for two students annually who are interested in radio or journalism, making the total value of the purchase $1.75 million. "Working with our friends at Fayetteville State provides a great opportunity to preserve and enhance a strong public radio broadcasting service for listeners in the Sandhills region," said WUNC Public Radio LLC Chair Hannah Gage. "This acquisition makes it possible for us to provide high-quality public radio in a cost-effective fashion for Fayetteville and the surrounding communities," added WUNC-FM President/GM Connie Walker. Greg Guy and Jason James of Patrick Communications brokers the trnasaction for the seller, while Public Media Company was the broker for the buyer.
---
Cumulus/DC Names Bill Hess as Operations Manager
RADIO ONLINE | Monday, November 23, 2015 | 2:35pm CT |
Share

Cumulus Media/Washington, DC, expands Corporate Program Director/News Talk Bill Hess' role to include Operations Manager duties for its station cluster there. Hess will continue in his role as Program Director for WMAL-AM & FM. His 38-year radio career has spanned positions on-air and in talk programming as PD for stations including Sports/Talk WTEM-AM/Washington DC, WHJJ-AM/Providence and WHYN-AM & FM/Springfield, MA. Cumulus Senior VP/Content and Programming Mike McVay said, "Bill is an exceptional programmer. The growth that WMAL has experienced under his direction is nothing short of astounding. He has excelled as a Corporate PD and will continue in that role. Bill is deserving of this recognition." Hess added, "On the heels of our team's success at WMAL, I'm thrilled to be working with Louie Diaz on the rebirth of Washington's legendary Mix 107.3. Thanks to Gary Pizzati, Mike McVay, Jake McCann and Beth Cohen for this opportunity." Hess presviously served as Brand Manager for Clear Channel Radio/iHeartMedia and served as Senior VP/Programming for Air America Radio in New York. In addition, Hess has programmed music stations including WASH and WBIG in Washington DC and WSNE and WWBB in Providence.

---
Cumulus/Nashville Names Carr as I&E Sales Manager
RADIO ONLINE | Monday, November 23, 2015 | 4:14pm CT |
Share

Cumulus Media/Nashville appoints Lindsay Carr as Integrated and Event Sales Manager for its five-station cluster there, including WWTN, WQQK, WKDF, WSM-FM, WGFX and Titans Radio Network. She begins her new duties on January 4. Carr was previously Integrated Marketing Manager for Cumulus' local four-station group in Chicago. Prior to that, she was Marketing Coordinator and Account Executive for Merlin Media in Chicago. VP/Market Manager Allison Warren said, "Lindsay's passion and experience for curating live, local experiences combined with her knowledge of integrated solutions make her the perfect fit to help grow this critical business segment. We are thrilled to have Lindsay join the Cumulus Nashville team." Carr added, "I am excited by the opportunity to join Cumulus Nashville's cluster of stations. The Cumulus Nashville team is committed to driving results by providing experiences and solutions to local businesses. In conjunction with Cumulus Nashville's great reach, integrated solutions provide a unique opportunity to grow local revenue and get results for our clients. I look forward to driving this effort."
---
KLOU-FM/St. Louis Launches ''Christmas 103.7''
RADIO ONLINE | Monday, November 23, 2015 | 4:23pm CT |
Share
iHeartMedia/St. Louis launches its Christmas music programming, debuting "Christmas 103.7" on KLOU's translator W279AQ-FM, the market's only commercial free 24/7 holiday music station. To get in the holiday spirit, Christmas 103.7 will play nothing but familiar holiday favorites now through December 27. 103.3 KLOU will also feature Christmas music programming, mixed with the Greatest Hits of the 70's and 80's. "We're so excited to give our listeners the gift of a commercial free Christmas music station in St. Louis so they can truly enjoy the spirit of the holiday season," said PD David Adams.
---
Bloomberg Radio to Provide Tax Tips for Tax Season
RADIO ONLINE | Monday, November 23, 2015 | 11:31pm CT |
Share

United Stations (USRN) announces that Bloomberg Radio, a business and financial news network, will be provide an original series of "Tax Tips" to be broadcast during the height of the 2016 season when consumers are preparing their personal income tax filings. The 30-second tips segments will be written and anchored by Bloomberg correspondent Peggy Collins. The full series of "Tax Tips" are slated for broadcast starting on February 1, 2016 and will be provided to stations weekdays up to and including Friday, April 15, the annual tax filing deadline, and they will be distributed through Bloomberg Radio's marketing partners at USRN. The "Bloomberg Radio Tax Tips" will be geared towards consumers and their own personal finance issues, and they will be freshly created for the 2016 tax filing season. This series will include some of the latest tax prep information, from tax law to trends including the increased prevalence of self-employment and tele-commuting. Margaret "Peggy" Collins has been covering personal finance and wealth management for Bloomberg News since August 2009. She reports on topics including investing in public and private markets, taxes, retirement savings and family offices. She also appears weekly on Bloomberg Radio's "The Bloomberg Advantage." Prior to Bloomberg, she was a multimedia editor for MSN.com and a reporter for the Bergen Record newspaper in New Jersey.
---
Saga Closes on Charlottesville Translator for $150K
RADIO ONLINE | Monday, November 23, 2015 | 11:20pm CT |
Share
Saga Communications has closed on its acquisition of 99-watt FM translator W256BY at 99.1 in Charlottesville, VA, from Positive Alternative Radio. The purchase price was $150,000. Michael J. Bergner of Bergner & Co. was the exclusive broker for Saga in the transaction.

---
Tim McGraw Named Featured Speaker at CRS 2016
RADIO ONLINE | Monday, November 23, 2015 | 11:46pm CT |
Share
21-year Country artist Tim McGraw has been announced as a featured guest speaker at the 2016 Country Radio Seminar February 8-10 in Nashville. His program, "Transcending/Evolving with Tim McGraw," will provide attendees with his insights and experiences on how he has evolved his career and stayed a relevant member of the Country music industry for two decades. CRS Executive Director Bill Mayne commented, "CRS strives to highlight the realities and potential of our careers, industry, and personal lives. Tim McGraw's incredible career, talent, and life experience is one we can all learn large lessons from. He truly displays the significant impact one person can have, so much as an entertainer, singer, artist, actor, husband, father, humanitarian, great friend, and all of this at the highest level."
---
Sun Broadcast Group Holds Annual Upfront Event
RADIO ONLINE | Monday, November 23, 2015 | 11:37pm CT |
Share
Sun Broadcast Group held its annual upfront event last Friday to unveil its 2016 season. The year-long theme, "We Rise Together," according to Sun Broadcast Group CEO Jason Bailey, "will honor the men and women at stations, agencies, advertisers and even competitor networks whose hard work and dedication have kept broadcast radio strong." The #RiseTogether program will feature special events, giveaways, awards and online campaigns throughout the year. Bailey has also invited other networks to participate. The crowd of over 450 programmers and agency partners from across the nation was also first to see Sun's new roster as it heads into the new year. The lineup includes new partnerships and several key renewals in both their general market and Hispanic offerings. They include:
NCAA College Football "Game of the Week" in partnership with SportsUSA Slacker & Steve, in partnership with Entercom Denver The Rejoice! Radio Network The Weather Channel Mix Masters Business Rockstars MusicMaster Scheduling Download HD Andres Gutierrez El Show de Tomás Rubio
Returning for the 2016 season are:
The Hit List with Fitz Shazam For Radio Nashville Minute The Country Club with Dee Jay Silver The Marilu Henner Show The Fitz Show Yahoo Deportes The Little League World Series PromoSuite Latino vCreative Hispanic
---
WJPT/Fort Myers Becomes ''The Christmas Station''
RADIO ONLINE | Tuesday, November 24, 2015 | 1:57am CT |
Share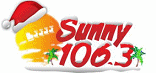 Beasley Media's Soft AC WJPT-FM (Sunny 106.3)/Fort Myers-Naples flips to all holiday-themed music, which includes both traditional and contemporary music. Listeners will hear standards such as Bing Crosby's "White Christmas," The Eagles' "Please Come Home for Christmas" and Brenda Lee's "Rockin' Around the Christmas Tree." Plus recent releases from artists like Johnny Mathis, Michael Buble, Rod Stewart and others. Sunny 106.3 also announced that Program Director Randy Sherwyn will host the 16th annual "Christmas Across The Lands," a radio Christmas show scheduled to air beginning at 9am Christmas Eve through 1pm Christmas Day. It will also air the weekend prior to Christmas Eve for the first time ever. Beasley says the broadcast has become an annual signature event for troops stationed overseas and with ships at sea during the holiday season. This year, the show will reach U.S. troops stationed in over 177 countries around the globe via American Forces Radio. VP/Market Manager Brad Beasley commented, "Sunny 106.3's holiday music line-up has become a Southwest Florida tradition; for over a decade, it's our way of wishing our community a Merry Christmas and a Happy New Year and all of us at Beasley are delighted that the switch has officially been made."
---
NABEF Sets CSA Awards Entry Deadline of March 1
RADIO ONLINE | Tuesday, November 24, 2015 | 2:01am CT |
Share

The National Association of Broadcasters Education Foundation (NABEF) is now accepting entries for the 2016 Celebration of Service to America Awards, recognizing outstanding community service by local broadcasters. Winners will be honored at the Celebration of Service to America gala, held Tuesday, June 21 at the National Building Museum in Washington, DC. Categories for the Service to America Awards include: Service to America Community Awards for Radio and Television, honoring broadcasters for individual campaigns, projects or programs that serve the public good or otherwise provide exemplary service to their local communities. Service to Children Awards for Radio and Television, recognizing broadcasters for outstanding programs, campaigns and public service announcements that serve the children of their communities. Service to America Television Award, acknowledging a television station for the totality of its efforts and commitment to excellence in serving its community. For information on awards criteria and entry rules,
click here
.
---
WO Offers Series of Artist-Hosted Christmas Specials
RADIO ONLINE | Tuesday, November 24, 2015 | 2:06am CT |
Share
Westwood One will make a series of new one-hour artist-hosted Christmas specials available to Mainstream AC and select Country stations this holiday season. Each Christmas special in the six-part series airs on a Saturday leading up to Christmas, with a one-hour Friday special hosted by Martina McBride, which airs on "NASH Nights Live" on Friday, December 18. The specials showcase the music from each featured artist's respective Christmas albums and have six minutes of network inventory and six minutes of local inventory each hour. India Arie's "Christmas with Friends" Christmas special kicked off the series this weekend, featuring music from her first-ever holiday album, which was produced in collaboration with Arie's friends. Beginning Saturday, November 28, the following Christmas specials are available to stations: Saturday, November 28 -- Kenny Rogers' "Once Again It's Christmas"
This one-hour Christmas special is hosted by Country legend Kenny Rogers, who shares his favorite memories through the years. This new album also celebrates Kenny's 34th Christmas tour! Christmas music from Kenny Rogers includes: "Winter Wonderland," and Jennifer Nettles joins Kenny for a medley of "Here It Is Christmas/Baby It's Cold Outside." Saturday, December 5-LeAnn Rimes' "Today is Christmas"
This one-hour Christmas Special hosted by LeAnn Rimes features her songs and favorite Christmas classics along with her Christmas memories. LeAnn also shares her experiences around the holidays and growing up as a child star, as well as what Christmas is like at the Rimes/Cibrian house. Music from LeAnn Rimes includes: "Holly Jolly Christmas/Frosty the Snowman," "Little Drummer Boy," and "We Need A Little Christmas." Saturday, December 12-Pentatonix 's "That's Christmas to Me"
This one-hour Christmas special hosted by Pentatonix is named for an original holiday song penned by the group. The members of Pentatonix share their holiday traditions and memories. Music from Pentatonix includes: "Santa Claus Is Coming to Town," "Dance of the Sugar Plum Fairy," and "White Winter Hymnal." Friday, December 18-Martina McBride hosts: "A NASH Icon Christmas"
This one-hour Christmas special hosted by Country superstar Martina McBride will be showcased on "NASH Nights Live," airing Friday, December 18. Martina shares family traditions in the McBride household and how Christmas changed for her as her career took off. Music includes: "O Holy Night" by Martina, The Band Perry with "Santa Claus Is Coming to Town," and Tim McGraw with "Mary and Joseph." Saturday, December 19 -- Train hosts "Christmas in Tahoe"
Pat Monahan of the Grammy award-winning band Train hosts the one-hour special, "Christmas in Tahoe." Besides sharing stories behind many of the songs on their Christmas album, Pat will talk about his favorite holiday memories and his plans for Christmas. Music includes: "O Holy Night," "Have Yourself a Merry Little Christmas," and "Tinsel and Lights."
Menu
|
Contact Us
|
Subscribe
|
Advertise
|
Privacy Policy
|
About Us
---
Copyright © 1989-2015 RADIO ONLINE ®

The publisher makes no claims concerning the validity of the information posted on RADIO ONLINE and will not be held liable for its use. No part of this material may be reproduced in any form, incorporated in any information retrieval system or otherwise redistributed without the prior written permission of the publisher.
---
Sponsored Links

Radio Station Data For Less

Radio station data for all of the rated markets. Top 400 Metros-Over 12,000 AM/FM/HD $299 includes 1 year free updates.

We provide daily voice tracks that you plug in to make your station sound awesome! The program is available on 100% BARTER!

Radio Station Data For Less

Radio station data for all of the rated markets. Top 400 Metros-Over 12,000 AM/FM/HD $299 includes 1 year free updates.

We provide daily voice tracks that you plug in to make your station sound awesome! The program is available on 100% BARTER!