Entercom/Charlotte Inks Extension with Bo Thompson
| | |
| --- | --- |
| RADIO ONLINE | Friday, April 28, 2017 | 2:35pm CT | |

Entercom Charlotte inks an extension with veteran morning host Bo Thompson on WBT (News 1110 AM and 99.3 FM). Thompson is host of Charlotte's Morning News weekdays from 5-9am. He began his career at WBT in 1990 working in a variety of roles in radio before eventually returning to WBT as the morning host in 2012. A native of Charlotte, Thompson served as WBT's Creative Services and Imaging Director from 1997-2005. He was also part of the production team that launched "Charlotte's Morning News with Al Gardner." "Bo builds on the incredible reputation of WBT as we take our news content to the next level," said Entercom Charlotte VP/Market Manager Matt Hanlon. "He represents the next generation of great broadcasters and we're happy to continue to work with him as we move WBT into an audio everywhere, multiplatform experience for our listeners." "Five years in, I'm very proud of what we've been able to accomplish with WBT's Morning News and I'm excited about where we are going" added Thompson. "I started my career here and look forward to building the reputation of this iconic institution."
---
Entercom Charlotte Names Michael De Amicis as DOS
| | |
| --- | --- |
| RADIO ONLINE | Friday, April 28, 2017 | 12:53pm CT | |
Entercom Charlotte appoints Michael De Amicis as Director of Sales for WBT, WLNK and WFNZ. De Amicis has over 20 years of sales experience in radio and previously served as the General Sales manager for Radio One in Atlanta for 6 years. Before that, he was VP/Director of National Sales for Interep National Radio Sales from 2004-2008 in Atlanta and VP/General Manager for Root Communications in Destin-Fort Walton Beach, FL, from 2001-2004. "We are excited to welcome Mike to the Entercom Charlotte team" said Entercom Charlotte VP/Market Manager Matt Hanlon. "His experience and success in radio along with his commitment to making a difference in the community make him a great fit for our team and our stations in this city." "I am looking forward to this new role at Entercom Charlotte," added De Amicis. "This is an incredible organization and a top notch portfolio of stations and I am excited to be a part of it." De Amicis has previously served on the board of directors for the Rickey Smiley Foundation, The Atlanta Broadcast Advertising Club and the Atlanta Marketing Association.
---
WUSH (US 106.1)/Norfolk Names Dave Parker as PD
| | |
| --- | --- |
| RADIO ONLINE | Thursday, April 27, 2017 | 12:42pm CT | |
Country WUSH-FM (US 106.1) Norfolk names Dave Parker as its new Program Director, effective immediately. Parker, who has been on US 106.1 since the day it went live on the air in 2007, replaces Brandon O'Brien who resigned to relocate to Nashville to manage family real estate properties. Parker has been a member of the Hampton Roads media, including radio, television and print for the past 20 years. Since leaving television news in 2006, he has been a member of the Sinclair Communications family. The new lineup for the station will be syndicated Bobby Bones Show from 6-10:30am, Dave Parker from 10:30am-3pm and Allen Fabijan from 3-7pm.

---
Insomniac, iHeartMedia Team to Launch EDC Radio
| | |
| --- | --- |
| RADIO ONLINE | Thursday, April 27, 2017 | 1:00pm CT | |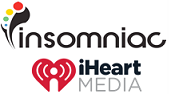 iHeartMedia is teaming with Insomniac for a multi-platform collaboration, including the launch of the new EDC Radio on iHeartRadio, iHM's digital music, podcasting and live streaming radio service. Beginning April 28, listeners can visit iHeartRadio.com/EDC for EDC Radio, a 24/7 dance music station featuring original content, dedicated dance genre programming and nonstop tracks from electronic artists. "I'm extremely excited for this collaboration. It will allow millions of EDC fans around the world to tune in together," said Insomniac Founder/CEO Pasquale Rotella. "EDC Radio gives Headliners a 24/7 station packed with tracks from the best tastemakers in dance music. Check out our very special EDC Las Vegas announcement on iHeartRadio this Friday at 6pm." "We're excited to be the on-air home for all things Electric Daisy Carnival Las Vegas. As the largest multiplatform media company in the country, we are uniquely able to share the energy and vibrant music of the Electric Daisy Carnival with hundreds of millions of listeners nationwide, across our live broadcast stations, socially, and digitally on iHeartRadio's new EDC Radio," said iHM President of National Programming Group Tom Poleman. "Listeners have grown to expect iHeartMedia to be the go-to place for one-of-a-kind music experiences and teaming up with our friends at EDC is yet another opportunity to give fans exclusive access to the music they love." EDC Las Vegas returns to Las Vegas Motor Speedway, June 16-18 for a three-day celebration.iHeartMedia will act as the on-air host of Electric Daisy Carnival (EDC) Las Vegas 2017, providing content across more than 100 broadcast stations. More information is available at ElectricDaisyCarnival.com.
---
iHeartMedia, Elvis Duran Ink New Long-Term Deal
| | |
| --- | --- |
| RADIO ONLINE | Thursday, April 27, 2017 | 1:08pm CT | |

iHeartMedia inks a long-term agreement with syndicated radio and digital personality Elvis Duran to renew his relationship with the company. Under the new five-year deal, Duran will continue his current role as host of the "Elvis Duran and the Morning Show" on WHTZ-FM (Z100) New York, which is also syndicated nationally by Premiere Networks on nearly 80 stations and available digitally on iHeartRadio. In addition, Duran will collaborate with iHM on a variety of joint ventures and events which includes hosting iHeartRadio's Jingle Ball in New York. "There's a reason Elvis Duran is considered one of the most important media personalities in the U.S. He uses radio's unparalleled ability to create one-of-a-kind connections with listeners and advertisers over a vast array of platforms from broadcast radio and iHeartRadio to social media and events," said iHeartMedia Chairman/CEO Bob Pittman. "We are thrilled to extend our more than two decade partnership with such an extraordinary talent and a good friend." "Even after 30 years, I still see myself as someone who loves radio and connecting with listeners every day," added Duran. "Back when I began in radio, I could have never imagined how it would continue to expand its national presence while still retaining its core as America's go-to destination for music, community, news and entertainment. I'm excited by iHeartMedia's continued evolution and I can't wait to continue my relationship with iHeartMedia, our partners and our listeners." Duran's radio career has spanned more than 30 years, including over two decades hosting "Elvis Duran and the Morning Show." In 1996, he began hosting the morning show on New York's Z100 and entered national syndication in 2009. In 2015, Duran was inducted into the National Radio Hall of Fame, and the National Association of Broadcasters nominated him in 2015 and 2012 for a Marconi Award in the "Network/Syndicated Personality of the Year" category. The radio industry has also honored Duran and his program with a number of awards and nominations such as "Best Morning Show" by New York's Achievement in Radio Awards, "Personality of the Year" by the Radio Music Awards, "Best Personality" by Radio & Records, "Best Top 40 Disc Jockey" nomination by Billboard Magazine Radio, and "Best Major Market Top 40 Air Personality" by Billboard/Airplay Monitor. Additionally, Duran served as an event chair for the GLAAD Manhattan Awards in 2012, where he was also honored for his contributions to the community.
---
SiriusXM Acquires Bay Area-Based Automatic Labs
| | |
| --- | --- |
| RADIO ONLINE | Thursday, April 27, 2017 | 1:16pm CT | |
| | |
| --- | --- |
| | |
SiriusXM has acquired Automatic Labs Inc. (Automatic), a San Francisco-based provider of connected vehicle services for consumers and enterprises. ALI's data-driven platform enables vehicle owners to be safer and drive smarter. The company's proprietary Automatic Pro and Automatic Lite connected car adapters provide vehicle diagnostic alerts, emergency crash assistance, fuel monitoring, access to parking information, live vehicle location tracking and more. "The acquisition of Automatic is a natural fit for SiriusXM as we continue to expand and improve our connected vehicle services," said SiriusXM CEO Jim Meyer. "Automatic's innovative products have brought safety and intelligence data and analytics to the forefront of vehicle connectivity. We are excited to welcome the talented employees at Automatic to SiriusXM as we expand the possibilities of connected vehicle offerings and services for manufacturers, drivers, and enterprises." "Automatic is thrilled to join forces with SiriusXM at such an exciting time for the connected car," added Automatic CEO Gary Clayton. "Automakers, enterprises, and consumers are looking for the best products with world-class capabilities, and our teams will continue to bring innovation to the connected vehicle landscape under SiriusXM." Automatic will continue to be based in San Francisco, and the Automatic brand, its products and services, and arrangements will continue unchanged.
---
Joe Breezy to Host ''Celebrity Top Ten Countdown''
| | |
| --- | --- |
| RADIO ONLINE | Thursday, April 27, 2017 | 5:16pm CT | |

United Stations Radio Networks (USRN) names veteran air personality Joe Breezy to take over the hosting duties of its weekly CHR and Hot AC program, the "Celebrity Top Ten Countdown." He succeeds Jackson Blue beginning the weekend of May 6-7. With the addition of Breezy to the show, the radio station where he is based, Midwest Communications-owned WNFN-FM (i-106.7) Nashville, becomes the new flagship affiliate of the program. Blue exits the program following the addition of mornings at WKLB-FM/Boston. He will continue to hosts a nightly daypart program for USRN. Breezy, who had been doing some fill-ins for Blue, previously spent four years at WODS-FM (AMP Radio)/Boston prior to moving to Nashville. He got his start in the promotions department at KYLD-FM/San Francisco where he eventually hosted nights. He then moved into on-air positions at KKFR and KZON/Phoenix, KHTS/San Diego, KDND/Sacramento and WWVA/Atlanta. USRN Executive VP/Programming Andy Denemark commented, "Joe Breezy totally gets it. We followed his career over the past few years and when it came time to expand our roster of hosts, we were very excited that he could handle this show for us." Breezy added, "It's been a dream of mine to host a major network show so I am totally stoked, and so are the folks within Midwest Communications. It's a chance for all of us to shine, and we appreciate the opportunity." "The Celebrity Top Ten Countdown" isn't a music or chart countdown program, it's a look at the top trending celebrity stories of the week. It features news and hot topics out of Hollywood, the music industry or other celebrity sources presented in a four-hour music intensive format. The program began in October, 2010 under the auspices of John Garabedian's Radiocraft Inc. and it became a United Stations property at the start of 2013 when USRN acquired the assets of Radiocraft.
---
NPR's Oreskes to Keynote Media Finance Focus 2017
| | |
| --- | --- |
| RADIO ONLINE | Friday, April 28, 2017 | 0:29am CT | |

National Public Radio Senior VP/News and Editorial Director Michael Oreskes will deliver a keynote address at the upcoming Media Finance Focus 2017 conference, scheduled for May 22-24 in Orlando, FL. Oreskes' keynote, which will address the future of public media journalism and NPR's thoughts on the role of collaboration in bringing important stories to listeners, will occur during an 8am breakfast general session on Tuesday morning, May 23. "Since taking the helm at NPR's news operation in 2015, Michael Oreskes has directed increased collaboration that draws upon the editorial strengthens and local relationships of its member stations as well as the organization's optimization of digital and social media platforms," said MFM and BCCA President/CEO Mary M. Collins. "Our attendees are sure to find his insights, which are steeped in more than 40 years of journalistic experiences for both global and national news organizations, very helpful to the strategic planning initiatives underway at their own organizations." As NPR's Senior Vice President of News and Editorial Director, Michael Oreskes leads a team of journalists and newsroom executives. Since joining NPR in 2015, Oreskes has advanced NPR's use of digital media platforms. He's also worked with member stations to provide news reporting from local statehouses, and launching forays into the podcast space, with "NPR Politics Podcast" and "Embedded." Oreskes is also a frequent speaker, defending and promoting the value of a free and independent press and its essential role in today's democracy.

---
L.A. Chargers Announce Multi-year Broadcast Deals
| | |
| --- | --- |
| RADIO ONLINE | Wednesday, April 26, 2017 | 2:08pm CT | |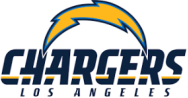 The Los Angeles Chargers have agreed to multi-year radio and television deal that will make iHeartMedia/Los Angeles, KABC-TV, and KAZA-TV Azteca America 54 and KFWB-AM the team's official flagship English and Spanish language broadcast partners. The Chargers will collaborate extensively with each flagship in developing content, including preseason games, exclusive shoulder programming, behind-the-scenes shows, news features, community events and promotions. Overall, the Chargers will be offering up nearly 400 hours of programming on an annual basis across the four radio and TV flagship stations. "We strive to provide Chargers fans with the best experience in every way possible," said Chargers President of Business Operations A.G. Spanos. "Whether it's on-field performance, in-venue experience, season ticket member service or, in this case, unparalleled television and radio access throughout the LA region, placing a premium on our fans and their relationship with us is of the utmost importance. These partnerships only serve to enhance this priority. We are proud and excited to welcome KABC-TV, iHeartMedia Los Angeles, KAZA-TV Azteca America 54 and KFWB 980 AM to the Chargers family." As the Chargers' flagship English-language radio partner, iHeartMedia Los Angeles will air all pre-season, regular season and post-season Chargers games on KFI-AM. In addition to game broadcasts, KFI, Alt 98.7 and AM 570 LA Sports will broadcast 10 hours of gameday coverage. iHeartMedia Los Angeles' eight radio stations will also support the Chargers with year-round programming and promotional content, including a weekly Chargers series that will air on AM 570 LA Sports during the season. KFWB-AM, housed under the Lotus Communications umbrella, will serve as the Chargers flagship Spanish-language radio station. As is the case with its English-language counterpart, KFWB will broadcast all pre-season, regular season and post-season Chargers games, including pre- and post-game shows. The station, which dates back to 1925 and was the first to broadcast the annual Rose Parade in Pasadena, CA, will also air a weekly Chargers series throughout the season.
---
Delilah Inducted Into NAB Broadcasting Hall of Fame
| | |
| --- | --- |
| RADIO ONLINE | Wednesday, April 26, 2017 | 2:20pm CT | |

Premiere Networks syndicated host Delilah was inducted into the National Association of Broadcasters (NAB) Broadcasting Hall of Fame during the Radio Luncheon at the 2017 NAB Show on Tuesday April 25 in Las Vegas. The NAB Broadcasting Hall of Fame recognizes radio and television personalities or programs that have earned a place in broadcasting history, and Delilah's induction marks the first time a woman has been chosen in the last 35 years. Delilah shared, "My career, some would say my entire life, revolves around story telling. It's what I do. There are so many PD's and GM's who have been good to me, encouraged me and gave me an opportunity to tell stories. That turned into great ratings, and an amazing, ongoing relationship with the audience. My thanks to everyone involved, and to the NAB, for allowing me such an honor." This is the third prestigious honor in the past year for one of the most-listened-to women on radio. She celebrated the 30-year anniversary of her nighttime radio program last year. In 2016, Delilah also received the NAB Marconi Award for "Network/Syndicated Personality of the Year" and she was inducted into the National Radio Hall of Fame.
---
SBE Elevates Three Membership Ranks to Fellow
| | |
| --- | --- |
| RADIO ONLINE | Wednesday, April 26, 2017 | 11:58pm CT | |
The Society of Broadcast Engineers (SBE) elevates three members to the membership rank of Fellow. The SBE Board of Directors elected Cumulus Media/Birmingham Director of Engineering/IT Frank Giardina, WSOC-TV/Charlotte Director of Engineering/Operations Ted Hand and Hubbard Radio St. Louis Chief Engineer Robert Hoffman to Fellow last Sunday, April 23, in Las Vegas during the 2017 NAB Show. The Fellow honor is the highest membership level in the SBE. The three recipients will be recognized for their election to Fellow during the SBE National Awards Dinner on October 26 in Denver, during the annual SBE National Meeting, which will be held in conjunction with the Rocky Mountain AV Expo. Members must have made significant contributions to the broadcast engineering field or the SBE to receive to recieve Fellow honors. Since the Society's founding more than 50 years ago, 75 members have been honored with the Fellow rank.
---
iHeartMedia, Beasley Set Dates for 2017 Q1 Results
| | |
| --- | --- |
| RADIO ONLINE | Wednesday, April 26, 2017 | 1:58pm CT | |
iHeartMedia will release its 2017 first quarter results, including the results of iHeartCommunications Inc. and Clear Channel International B.V., before the market opens on Thursday, May 4, by 7am ET. It will also host a conference call to discuss results the same day at 8:30am ET. Concurrently, Beasley Broadcast Group announced it will report its 2017 first quarter financial results before the market opens on Tuesday, May 2. The company will host a conference call and webcast at 10am ET that morning to review the results.

---
Legendary Norman Lear to Host Weekly Podcast
| | |
| --- | --- |
| RADIO ONLINE | Thursday, April 27, 2017 | 0:04am CT | |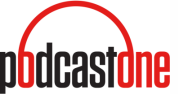 American television icon Norman Lear is bringing his voice to the microphone with a weekly podcast. A World War II veteran, writer, producer and director, Lear created such legendary sitcoms as "All In The Family," "Good Times," "One Day at a Time," "The Jeffersons," and "Maude," among others. Early celebrity guests for "All of the Above with Norman Lear" include Amy Poehler, Julia Louis-Dreyfus, Jerrod Carmichael and America Ferrera. The podcast will debut May 1, with new episodes available every Monday. "Circling 95, I wanted to wait until half my life was over to launch a podcast," said Lear. "Whatever my age, I think of myself as your peer -- whatever your age. Subscribe, and see if you don't agree." PodcastOne Founder/Executive Chairman Norman Pattiz added, "I have known and admired Norman for a very long time. Having his podcast on our PodcastOne network is gigantic, not to mention totally cool. From one Norman to another, 'Welcome aboard.'"
---
Clip Interactive Announces In-Car, In-Home Support
| | |
| --- | --- |
| RADIO ONLINE | Thursday, April 27, 2017 | 0:09am CT | |
| | |
| --- | --- |
| | |
Clip Interactive has completed the first phase of development of its in-car and in-home consumer products integrations, providing support for automobile technologies Apple CarPlay, Android Auto and in-home consumer platforms Amazon Echo and Google Home to every radio station on the Clip platform. These automobile and in-home platforms are seeing rapid consumer adoption with about 15 million automobiles will be enabled with CarPlay and Android Auto by the end of 2017. The popular in-home "smart speakers" sold by Amazon (Echo) and Google (Home) are expected to be in over 30 million U.S. homes by the end of the year, where half the usage of these devices is for audio content consumption. As these platforms become ubiquitous, broadcasters can utilize the airways to inform listeners to access their stations and programs on these devices, if their stations are supported. Radio competitors and alternative providers are already integrated into these platforms, and Clip is providing support for their broadcaster partners, providing an opportunity to shift in-car and in-home listening habits toward their brands. "Our goal is to create a user experience with these technologies that helps the consumer to see their new in-car and in-home devices as radios," said Clip Interactive CEO Michael Lawless. "As these new devices gain adoption, rather than getting lost among competitive alternatives, we think radio stations can put themselves in the lead position with their listeners in the car and at home. We're delivering a solution that gives broadcasters control over the interface between the consumer and their brands, which is radically different from simply providing access to station streams, without this control."
---
RTDNA Announces 2017 Regional Murrow Awards
| | |
| --- | --- |
| RADIO ONLINE | Tuesday, April 25, 2017 | 2:19pm CT | |

The Radio Television Digital News Association (RTDNA) has announced the winners of the 2017 regional Edward R. Murrow Awards. The awards recognize the best electronic journalism produced by radio, television and digital news organizations around the world. WBUR in Boston topped the Large Market Radio division, winning 10 regional Murrow Awards, including breaking news, investigative reporting and feature reporting. WLRN in Miami won 9 and KERA in Dallas won 8. In Small Market Radio, KBIA in Columbia, MO, dominated with 10 awards, including excellence in innovation, website and news documentary. "Remarkable journalism is being done every day in newsrooms across this country," said RTDNA Chair Vincent Duffy. "We're proud to recognize the most outstanding ways journalists are keeping the public informed, holding the powerful accountable and enhancing the quality of life in their communities." "Those who want proof of the important role journalists play in our society need only look at the work we highlight with the Edward R. Murrow Awards," added RTDNA Executive Director Mike Cavender. "This is where real news happens." This year, RTDNA awarded 751 regional Edward R. Murrow Awards in 16 categories, including Overall Excellence, Breaking News, Investigative Reporting, and Excellence in Innovation. RTDNA received nearly 4,300 entries during the 2017 awards season. Regional winners automatically advance to the national Edward R. Murrow Awards competition, which will be judged in May. National awards, including those for network news organizations, large digital news organizations and for students, will be announced in June. The national awards are presented at the RTDNA Edward R. Murrow Awards Gala at Gotham Hall in New York City on October 9. A complete list of the 2017 Regional Edward R. Murrow Awards winners can be found at rtdna.org.
---
CBS Radio Unveils Airtime Analytics Measurement
| | |
| --- | --- |
| RADIO ONLINE | Tuesday, April 25, 2017 | 11:00pm CT | |

CBS Radio is bringing radio advertisers a new measurement tool that illustrates the ROI and effectiveness of their marketing campaigns. The company's "Airtime Analytics" measures the impact of audience delivery and engagement to show proven results. It's a tool offered only by CBS Radio in the markets in which it operates. The service evaluates the volume of audience delivered from an on-air radio campaign to an advertiser's website. Those insights are then used to optimize creative content and placement throughout the flight of a campaign to maximize results. "Radio has long been one of the most effective mediums in reaching a targeted demographic and Airtime Analytics is the next step in delivering even greater value to our clients," said CBS Radio Chief Revenue Officer Bob Philips. "This exclusive new tool allows us to finally measure an advertiser's lift in website traffic following a radio spot. Armed with an analysis of consumer movement, we are then able to give our clients a clear understanding of their most successful creative and daypart executions." Airtime Analytics was developed by AnalyticOwl, a broadcast analytics platform used to measure creative effectiveness and audience response. AnalyticOwl Founder David Ballinger said, "We're excited that hundreds of early adopting CBS Radio clients are using Airtime Analytics to prove that radio does in fact drive website traffic. This is the first time a radio company has utilized analytics on a national level and now, through CBS Radio's forward thinking, advertisers can finally gain a better understanding of the immense impact of radio on their overall marketing mix."
---
2017 NAB Crystal Radio Award Winners Announced
| | |
| --- | --- |
| RADIO ONLINE | Tuesday, April 25, 2017 | 5:10pm CT | |
The National Association of Broadcasters (NAB) has announced the 10 winners of the 30th Annual Crystal Radio Awards. Since 1987, the NAB Crystal Radio Awards have recognized radio stations for their outstanding year-round commitment to community service. The 2017 NAB Crystal Radio Award recipients were chosen among 50 finalists who were honored at today's NAB Show Radio Luncheon. Here are the ten winners:
KMOX-AM St. Louis, MO KRMG-FM Tulsa, OK WBLS-FM New York, NY WDNS-FM Bowling Green, KY WHUR-FM Washington, D.C. WREW-FM Cincinnati, OH WTOP-FM Washington, D.C. WUBE-FM Cincinnati, OH WYCT-FM Pensacola, FL WZUS-FM Decatur, IL
NAB Crystal Radio Award finalists were chosen by a panel of judges representing broadcasting, community service organizations and public relations firms. Finalists were honored and winners announced at Tuesday's NAB Show Radio Luncheon. Also during the luncheon, syndicated radio personality Delilah was inducted into the NAB Broadcasting Hall of Fame.
Menu
|
Contact Us
|
Subscribe
|
Advertise
|
Privacy Policy
|
About Us
---
Copyright © 1989-2017 RADIO ONLINE ®

The publisher makes no claims concerning the validity of the information posted on RADIO ONLINE and will not be held liable for its use. No part of this material may be reproduced in any form, incorporated in any information retrieval system or otherwise redistributed without the prior written permission of the publisher.
---
Sponsored Links

Radio Station Data For Less

Radio station data for all of the rated markets. Top 400 Metros-Over 12,000 AM/FM/HD $299 includes 1 year free updates.

Radio Station Data For Less

Radio station data for all of the rated markets. Top 400 Metros-Over 12,000 AM/FM/HD $299 includes 1 year free updates.