Sacramento Gets New Rocker: 107.1 The Brew
RADIO ONLINE | Tuesday, February 9, 2016 | 10:21am CT |
Share
Sacramento has a new radio home for rock music as iHeartMedia Sacramento announced today the launch of 107.1 The Brew. The station can now be heard at 107.1FM and 93.7 HD2. They'll launch with the traditional 10,000 commercial-free songs in a row, featuring a healthy dose of legendary bands like Metallica, AC-DC, Van Halen, Led Zeppelin, Aerosmith, Pink Floyd, Guns N'Roses, Def Leppard, Journey, Motley Crue, Queen, Def Leppard and many others. The station will also feature personalities including Motley Crue's Nikki Sixx weekday evenings from 7pm-12midnight and "Dee Snider's House of Hair" Saturday evenings from 9pm-12midnight. "I've worked in Sacramento for the past 20 years, some of those at Rock Stations," said iHeartMedia Sacramento Market President Sara McClure. "107.1 The Brew will be a breath of fresh air for rock fans that want more rock music in the morning, but also great rock from the 80's and 90's that isn't wimpy. 107.1 The Brew really Rocks!" "Sacramento has always been a great city for Rock music, however there has been a void in the market for a Classic Rock station focused on all the great Rock from the 80's and 90's," stated Don Parker, SVP/Programming-rest of title. "This unique blend of music will truly give California's Capital City a new way to Rock!"
---
NAB Accepting Applications for Leadership Programs
RADIO ONLINE | Tuesday, February 9, 2016 | 10:55am CT |
Share

The NAB Education Foundation (NABEF) is currently accepting applications for two leadership development programs: Broadcast Leadership Training (BLT) and the Executive Development Seminar (EDS). The BLT program is designed to prepare senior-level broadcasters to advance into ownership or executive positions. EDS provides broadcast managers and professionals with tools to increase managerial effectiveness and advance career opportunities. Broadcast Leadership Training is a 10-month, MBA-style program that guides participants through the process of assessing, purchasing, owning and operating radio and television stations. It is taught by senior level broadcast managers, FCC staff, communications attorneys, investors and members of the banking community, as well as academic faculty from leading universities. The training begins in September with meetings one weekend a month, and fellowship opportunities are available. Held June 17-21 at NAB headquarters, EDS teaches attendees to meet the challenges of the rapidly evolving business environment of broadcasting. Participants learn effective negotiation strategies, develop peer networks, and learn how to establish a successful managerial style. Fellowship opportunities are also available. "Both the BLT and EDS programs provide broadcast industry professionals with the knowledge and tools necessary to further enhance their skillsets," said NABEF President Marcellus Alexander. "The information obtained and connections made provide a more direct path to professional career advancement for participants." Applications for BLT are being accepted until Tuesday, May 31. Early bird registration for EDS ends Tuesday, May 31 and regular registration runs until Thursday, June 30.
---
Study: Radio Increasing Focus on Digital Sales
RADIO ONLINE | Monday, February 8, 2016 | 3:17pm CT |
Share

The radio industry grew its digital ad revenue 11.4% last year, to $550.8 million, and is poised to grow even faster this year, according to a study conducted by Borrell Associates on behalf of the Radio Advertising Bureau (RAB). "Benchmarking: Local Radio Stations' Online Revenues," the 4th annual benchmarking report, showed that the average market cluster made $951,756 in digital sales last year, with the average station making $231,210. With forecast growth of 14%, the report said, digital advertising will account for 6.5% of station revenue by the end of 2016, a full point above what it was in 2015. "All signs point to the radio industry mobilizing even more in the interactive space," said Borrell Associates CEO Gordon Borrell. "Eighty-two percent believe there is strong potential-the highest we've ever seen; 62% believe that their sales teams' ability to sell digital products is solid-up from 52% a year ago; and 37% believe their digital strategy is headed in the right direction-up from 27%." "Digital continues to be radio's fastest growing sector. Stations that are laser focused on increasing revenue beyond their core broadcast business are experiencing the benefits," added RAB President/CEO Erica Farber. "The results from this study provide us with insights of where efforts are paying off and what additional training is needed for radio to continue with this trajectory. The RAB is here to help with that knowledge and training." The research studied digital revenue for 2,704 stations and surveyed 250 managers on their attitudes toward digital ventures. It documents digital revenues, market share, sources of revenue, methods of billing, and opinions on station strategies. Among some of the findings:
One-third of stations surveyed believe their sales reps are talking to the wrong buyers when trying to sell digital products. Three years ago, two-thirds believed that was the case. Only 16% believe that radio sales suffer because reps are forced to sell digital advertising. That's down significantly since 2014, when more than half felt that way. Conversely, 24% believe that digital sales suffer because reps focus on radio advertising. Three years ago, twice as many felt that way. The average radio cluster received 0.26% of all locally spent Internet advertising. There were some, however, achieving 15 times that - up to nearly 4%.

---
Media Monitors Issues NH Primary In-Depth Report
RADIO ONLINE | Tuesday, February 9, 2016 | 1:04am CT |
Share

Media Monitors has released its update on the primary election that is taking place Tuesday in New Hampshire. The company has been tracking the political radio spots in Boston and Portsmouth-Dover, NH, for its focus markets. All the data captured for the radio report was from January 1 to February 7. Hillary Clinton aired the most number of spots with a total of 2,710 -- 758 in Boston and 1,952 in Portsmouth-Dover, NH. Bernie Sanders was next with 2,362 spots -- 791 in Boston and 1,571 in Portsmouth-Dover, NH. Next biggest advertiser was Carly for America (A Super PAC) with 686 -- 103 in Boston and 583 in Portsmouth-Dover, NH. Carly Fiorina For President also ran 135 spots -- 53 in Boston and 82 in Portsmouth-Dover, NH. That would bring her effective spot count to 821 spots. Marco Rubio's PAC Conservative Solutions ran 467 spots -- 114 in Boston and 353 spots in Portsmouth-Dover, NH. Donald Trump, the frontrunner in New Hampshire according to most polls, ran 360 spots -- 186 in Boston and 174 in Portsmouth-Dover, NH. Ted Cruz seems to have an army of PACs running spots for him. First, his own campaign aired 308 spots -- 164 in Boston and 144 in Portsmouth-Dover, NH. One of his Super PACs, Keep The Promise I ran 139 spots in Portsmouth-Dover and Courageous Conservatives cleared 120 spots in Portsmouth-Dover, NH. And finally, the Lone Star Committee bought 100 spots for Cruz -- 18 in Boston and 82 in Portsmouth-Dover, NH. That brought his effective spot count up to 667 spots. Chris Christie's Super PAC, America Leads ran 233 spots -- 134 in Boston and 99 in Portsmouth-Dover, NH, while Chris Christie For President aired only 24 spots in Portsmouth-Dover, NH. Christie's effective spots count was 257 in our two spotlight markets. The Super PAC supporting Jeb Bush, Right To Rise USA, ran 94 spots -- 37 in Boston and 57 in Portsmouth-Dover, NH. Jeb Bush ran no ads from his campaign. With the debate performance of Chris Christie last Saturday night, it's clear why he went after Marco Rubio. The most negative or as we call them "Against" spots were run by Marco Rubio's supporting PAC Conservative Solutions against Chris Christie. They ran 524 spots in Portsmouth-Dover, NH. Marco Rubio's Super PAC Conservative Solutions also ran 65 spots against Ted Cruz in Portsmouth-Dover.
---
Alan Furst Named KMBZ-AM & FM/Kansas City PD
RADIO ONLINE | Monday, February 8, 2016 | 4:38pm CT |
Share
Entercom Kansas City names Alan Furst to take on the role of Program Director at News/Talk KMBZ-FM (98.1fm KMBZ) and KMBZ-AM (Talk 980), effective Monday, February 15. Furst's radio career includes News/Talk experience consulting at stations such as WBZ/Boston, and as Program Director, leading large news rooms at KROI/Houston, WLW/Cincinnati and WIBC/Indianapolis, among others. "We are very pleased to welcome Alan to Entercom Kansas City," said VP/Market Manager Dave Alpert. "Alan brings with him a wealth of experience. He possess a passion for the on air product and a passion for winning." "I'm very excited to join one of the truly great news talk brands, KMBZ," added Furst. "Thanks to Dave Alpert and Pat Paxton for the opportunity to be part of the outstanding staff at Entercom Kansas City. I look forward to helping both stations continue to grow."
---
Griswold Holladay Regional VP/Sales iHM/Mid-South
RADIO ONLINE | Monday, February 8, 2016 | 4:46pm CT |
Share

iHeartMedia names Sherri Griswold Holladay as Regional VP/Sales for the Mid-South Region, effective immediately. She will oversee all sales operations for New Orleans, Memphis, Mobile-Pensacola, Jackson MS, Biloxi-Laural MS, Tallahassee FL, Panama City FL, Baton Rouge and Tupelo MS. Griswold Holladay is a radio veteran and has been with iHeartMedia for 19 years, with more that 34 years in the industry in South West Florida. Griswold Holladay most recently served as the Regional Market President, overseeing Fort Myers-Naples, Sarasota, Bradenton, Panama City and Tallahassee, with some additional responsibilities in West Palm Beach and Melbourne, FL. In 2014, she was named the Chairman of the Florida Association of Broadcasters, where she has the opportunity to Lobby on behalf of Florida Broadcasters. "This is a terrific opportunity to expand my experience as well as my career within iHeartMedia, a company I have been blessed to be a part of for the past 19 years," said Griswold-Holladay.
---
Beasley/Las Vegas Names Griesbach MD/Engineering
RADIO ONLINE | Monday, February 8, 2016 | 2:52pm CT |
Share
Beasley Media Group appoints Steve Griesbach to Market Director of Engineering for its cluster in Las Vegas. He's a Wisconsin native, who brings nearly three decades of radio engineering experience to Beasley's five Las Vegas stations. Griesbach's previous career experience includes 11 stations in Northern Wisconsin. "Our engineering team welcomes Steve to Las Vegas," said Regional Engineering and Corporate Projects Manager Lamar Smith. "We're eager to benefit from Steve's engineering expertise in our dynamic Las Vegas market!" "A move to Las Vegas has been my personal and professional dream," added Griesbach. "I'm looking forward to taking on new challenges and growing with Beasley Media Group. I would like to thank Regional Engineering Manager Lamar Smith, as well as VP of Engineering Mike Cooney, and Las Vegas Market Manager Tom Humm for this incredible opportunity."
---
iHM/Austin-San Antonio Names Moon Dir./Country Ops
RADIO ONLINE | Monday, February 8, 2016 | 3:00pm CT |
Share

iHeartMedia appoints Travis Moon as Director of Country Operations for its Austin-San Antonio region, effective February 22. In his new role, Moon will oversee KASE-FM and KVET-FM in Austin and KAJA-FM (KJ97) and KRPT-FM in San Antonio. Moon most recently served as the Senior Liaison for Radio Development at ALSAC/St. Jude Children's Research Hospital. Moon previously served as Program Director for KAJA and KRPT from 2009-2014 in San Antonio as well as Program Director for WUBE and WYGY from 2007-2009 in Cincinnati. Prior to that, Moon spent 11 years with iHeartMedia in Minneapolis, where he served as Assistant Program Director and Music Director at KEEY. "St. Jude is country music's charity of choice and one of my strongest passions. I was honored that they asked me to join their talented radio team. I contributed to their on-air product and helped them serve radio station partners across the country. Everybody understands that it's our listeners, country fans, who keep that place going through thick and thin. There really is no other place like St. Jude and I will always be involved " said Moon. "Our goal is to leverage these powerful and legendary brands to better serve our listeners, our clients and the community," said iHeartMedia Executive VP/Programming Central Division Tony Coles. "Travis Moon has the vision, the experience and the leadership skills necessary to maximize the potential of these iHeartCountry stations, while maintaining the strengths of their unique identities."

---
Service King, Motel 6 Win WO SB Sound Awards
RADIO ONLINE | Monday, February 8, 2016 | 4:50pm CT |
Share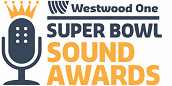 Westwood One has announced the winners of the third annual Westwood One Super Bowl Sound Awards, recognizing excellence in audio creativity and celebrating brand advertisers and radio creative. The company asked listeners to vote on their favorite audio commercials airing in the Westwood One Super Bowl 50 broadcast. Consumers could listen and vote on the ads at www.thesoundawards.com. In addition, Westwood One commissioned a Nielsen study of 3,030 consumers who rated all 45 commercials on a series of key attributes. And the winners are: Listeners voted for Service King's "Mission 2 Hire" ad as their favorite Super Bowl commercial. The ad promotes Service King's Mission 2 Hire program, which is dedicated to hiring 500 veterans at Service King locations around the country. Here is a link to hear the ad: http://thesoundawards.com/service-king/ Motel 6 was rated the most likeable ad in the Westwood One-commissioned Nielsen study. The brand's "Designer Dogs" ad features long-time Motel 6 narrator Tom Bodett, who promotes Motel 6's great rooms and low rates while poking fun at trendy dog breeds with silly names. The Motel 6 ad also received top consumer ratings for relevance, engagement, and memorability. Here is a link to hear the ad: http://thesoundawards.com/motel-6-3/ Service King also scored top marks in the Nielsen creative test, along with Motel 6's "Political Ad" (http://thesoundawards.com/motel-6/) and Wendy's "$4 for 4" (http://thesoundawards.com/wendys-2/). The Motel 6 creative tested much stronger than Nielsen norms for radio advertising creative. Motel 6's winning ad scored an amazing 72% on likability versus the radio ad norm of 46%. On memorability, Motel 6 scored an impressive 78% versus the 59% radio advertising norm. "Audio builds brands and drives sales. Today we celebrate excellence in audio creative on the Golden Anniversary of the Super Bowl, Super Bowl 50," said Westwood One Senior VP/Sports Sales & Marketing Brandon Berman. "We congratulate Service King, Motel 6, and Wendy's for their audio excellence." Berman added, "More than 28 million fans engage with Westwood One's Super Bowl coverage via on-air, digital, and social platforms. We created the Super Bowl Sound Awards to encourage brands and their agencies to fashion memorable, breakthrough creative that resonates with listeners."
---
Alien Imaging Introduces New AI-FX2 Audio Package
RADIO ONLINE | Monday, February 8, 2016 | 3:26pm CT |
Share

Benztown and Alien Imaging, a San Francisco, CA-based sound design company, announce the launch of Alien Imaging's new audio production package, AI-FX2, available to radio stations for immediate download for cash or barter. The new audio imaging package is the evolution of the AI-FX series, introduced last June. AI-FX2 is inspired directly from AI-FX1 user feedback and builds on the sonic character of its predecessor. The AI-FX2 sound library is comprised of five groups of nearly 500 new sounds, including: 116 Promo and Sweeper Starters, Kicker and Separator FX elements, 197 FX with Tails/Starter FX with neutral and tonal tailing pads, 66 Loops/Beds/Rhythmic and music loops, 24 Drones, Pads and Textures and 17 Wubs/Crazy Bass music elements now with added FX and mixouts, delivering over 50 individual effects. Benztown and Alien Imaging will provide quarterly package updates and back catalogues to affiliates. Benztown Director/Programming & Imaging Justin Case said, "The sound design that comes from the crazy creative that is Jeff Schmidt is second to none. He pushes the envelope once more with AI-FX2. This package allows any imaging director to enhance the sonic identity of their station right out of the box. Truly cutting edge sounds coupled with a Benztown Extra-Terrestrial named Gary make AI-FX2 exactly what your station needs to sound out of this world." Alien Imaging President Jeff Schmidt added, "AI-FX 2 is the most flexible and usable collection of Imaging elements I've ever released in a single package. I can't wait to hear the magic Radio Production pros are inspired to create with these sounds."
---
Alexandra Launches AAA 100.1 The Oasis/Tri-Cities
RADIO ONLINE | Tuesday, February 9, 2016 | 0:58am CT |
Share
Alexandra Communications launched a new FM outlet last week in Tri-Cities, WA. KQFO-FM, known as "100.1 The Oasis," is the area's first ever Adult Album Alternative (AAA) station. The station is running commercial free and jock-less for now, but that's set to change soon. "We've had a chance to run The Oasis in an incubator setting for the last 18 months on an HD-fed translator in the Walla Walla area, 50 miles away," said Program Director Chris Gilbreth. "Alexandra Communications president Tom Hodgins was kind enough to give the format a shot on a newly-acquired full-market station in the Tri-Cities. I'm excited to unleash all this great music that's been missing from Tri-Cities radio." "100.1 The Oasis" marks Alexandra Communications' second entry into the Tri-Cities market, having launched Classic Country "101.9 Hank FM" last October. Alexandra is headquartered in Walla Walla, with stations in Walla Walla and Kennewick, WA, as well as Tillamook, OR.
---
TSL Releases Q4 Top Streamed Talk Shows
RADIO ONLINE | Monday, February 8, 2016 | 10:40pm CT |
Share
Talk Stream Live has released its fourth quarter 2015 ratings and ranks for the most streamed national radio talk shows. Michael Savage continues to dominate the digital space as he scored substantial victories over all other talk contenders in 2015. In fact, he did so in 2014, keeping him at the top for the past 2 years for 8 consecutive quarters. He's followed by Rush Limbaugh, Laura Ingraham, Mark Levin and Glenn Beck. Here are the TSL Top 25 Streaming Talk Shows for Q4:
Michael Savage Rush Limbaugh Laura Ingraham Mark Levin Glenn Beck Sean Hannity Tammy Bruce George Noory Howie Carr Alex Jones Bill Bennett John Batchelor Red Eye Radio Hugh Hewitt Dennis Prager Clyde Lewis The Dana Show Sam Sorbo Michael Medved IMUS Herman Cain Jerry Doyle Jeff Kuhner Mike Gallagher Bill Cunningham Chris Plante Larry Kudlow The Power Hour Larry Elder Kim Komando Dave Ramsey Jesse Lee Peterson Jimmy Church America's Morning News Lars Larson Bob Brinker Aaron Klein Free Talk Live Brian Kilmeade Bob & Tom Jim Bohannon Phil Valentine Leo Laporte Joe Pags Clark Howard Dr. Michio Kaku Robert Scott Bell Bill Handel Brian Sussman Texas Overnight
TSL sampled over 6.1 million listeners during 2015 to produce the Power 50 Report. The report tracks talk radio show metrics gathered on the Internet and collected its server via TalkStreamLive.com's Website, Gadgets, iPhone app, Android app and "click-to-listen" links on Social Networks.

---
SRN's Bill Bennett to Step Back from Mornings
RADIO ONLINE | Tuesday, February 9, 2016 | 1:13am CT |
Share

Salem Media Group has announced that Bill Bennett will step back from the microphone in hosting "Bill Bennett's Morning in America" program, beginning Monday, April 4. Bennett will maintain his presence in the morning by shifting to Senior Correspondent, producing a daily "Making America Work" series, where he will interview business owners and entrepreneurs. That series will also become a one-hour weekend special. Bennett will also contribute to Salem's other talk shows as an expert analyst. SRN simultaneously announced that Hugh Hewitt will move from his current 6-9pm ET time slot to the morning slot of 6am-9am ET vacated by Bennett. A replacement for Hewitt will be announced soon by SRN. "Keeping Bill in the Salem family, doing what he loves to do, was very important to us and we have found the perfect opportunity," said Salem Senior VP Phil Boyce. "Bill will be a huge contributor to the morning show going forward, and has already lined up some amazing interviews that will continue his legacy," said Phil Boyce. Dr. Bennett is the only talk show host in America to be confirmed twice by congress as a cabinet member, first as Education Secretary and then as Drug Czar in the Reagan administration." "I have greatly enjoyed and learned much in my eleven years as host of 'Morning in America.' Engaging in an illuminating and entertaining conversation with the American people has been one of the most enjoyable and rewarding episodes of my career," added Bennett. "I now look forward to another phase of work with the Salem Radio Network. The seminars and in-depth discussions in our new 'Making America Work' series that we are planning for 2016 and beyond will write a new chapter in radio."
---
Vanessa Ryan Grabs the Reins of The Live Ride
RADIO ONLINE | Tuesday, February 9, 2016 | 1:24am CT |
Share

Envision Networks welcomes Vanessa Ryan as the new host of "The Live Ride" replacing Carsen. The weekly show brings listeners two hours of live performances from today's country stars. As a Nashville insider, Ryan will provide the most up-to-date country news, concert information and artist interviews along with a soundtrack for country radio listeners to relive their favorite country concert experiences. Ryan is a life-long country fan and currently co-hosts mornings on Wisconsin's Great Country 101.9. "Country music is my escape from the stress of day to day life, and I'm thrilled for this opportunity to work with Envision Networks and connect each week with listeners who want to enjoy the live experience with me," said Vanessa. "You simply won't find a more enthusiastic host than Vanessa Ryan. She loves country music and you can hear it in her upbeat delivery. The combination of high energy live performances and Vanessa's interesting stories and tidbits keeps The Live Ride cruising in the fast lane," added Envision Networks VP/Programming Michael Lichtstein.
---
Katerina Perez Named GSM WSFS & WAXY/Miami
RADIO ONLINE | Friday, February 5, 2016 | 7:42am CT |
Share

Entercom South Florida announced today the appointment of Katerina Perez as general sales manager of Miami's 104.3 The Shark / WSFS-FM and The Ticket / WAXY-AM. The 15-year media veteran has held senior leadership positions throughout Florida, Virginia and Washington State. She started as an Account Executive in South Florida and was quickly promoted to General Sales Manager over the 5 station iHeartMedia cluster in Ft Pierce-Vero, FL. Perez then became Market President over 8 stations in Melbourne, FL/Key West, FL, before leading the turnaround of the 4 station cluster in Norfolk, VA. Most recently, Katerina served at Senior Vice President of Sales in Seattle, WA, overseeing all sales operations for the 7 station cluster. "Katerina has a proven track record of success and will be a valuable addition to our management team," commented Doug Abernethy, Vice President / Market Manager of Entercom South Florida. "Her experience, relentless focus on the customer and her sales management skills will enable us to develop more impactful advertising campaigns for our clients and substantially grow our business." Perez commented, "I am excited to be back in South Florida, working with such an amazing group of heritage stations! Entercom has an exceptional track record of placing local talent and client engagement at the forefront and I couldn't be happier to be part of such a great team."
---
Greater Media Names Knight SVP of Program Development
RADIO ONLINE | Thursday, February 4, 2016 | 12:53pm CT |
Share

Greater Media announces Buzz Knight has been promoted to senior vice president of Program Development. He'll be responsible for overseeing programming development for all of Greater Media's radio properties and collaborating with the individual stations to build winning content, digital and brand management strategies. "Buzz has done an outstanding job overseeing our programming brands across the company over the past 14 years," said Greater Media Chairman and Chief Executive Officer Peter H. Smyth. "His insight and leadership plays an important role in the continued success of our company." "It's amazing to wake up every day to meet the challenges and opportunities of our business working for such a crown jewel of a company as Greater Media," said Knight. "I'm grateful to Peter Smyth and the Bordes family for their continued support." Knight has been with Greater Media since February 2002. Prior to that, he worked as Program Director at several stations including: CBS Boston based classic rock WZLX, Saga Communications rock WNOR in Norfolk and Great American's Active Rock WLVQ in Columbus, Ohio. In addition, the radio veteran spent three years on air as part of the legendary WNEW-FM in New York City. Knight launched his broadcasting career at WRKI in Fairfield County, Connecticut after graduating from the University of Dayton. The radio programming veteran is a member of the Council for Research Excellence (CRE), where he currently serves as the chair of the CRE Audio Committee. In addition, Knight is a member of the Nielsen Advisory Council and the National Association of Broadcasters (NAB) COLRAM Committee. He has also served on the programming subcommittee of the National Association of Broadcasters (NAB).
---
iHM/Las Vegas Names JoJo Turnbeaugh Senior VP/P
RADIO ONLINE | Friday, February 5, 2016 | 7:43am CT |
Share

iHeartMedia/Las Vegas names JoJo Turnbeaugh as Senior VP/Programming, effective immediately. In addition, he will also serve as Program Director and afternoon host for Country KWNR-FM (95.5 The Bull). As SVP/P, Turnbeaugh will work closely with air talent and the programming staff of the entire cluster there. Prior to joining KWNR as PD/mornings in October, 2012, he was Assistant PD with on-air duties at Sports KDSP-FM (102.3 ESPN)/Denver. "Jojo's energy, depth of knowledge in multiple formats, and intense desire to win will continue to drive revenue and ratings for our Las Vegas cluster," said iHeartMedia Regional President Glynn Alan. "This is a fantastic step in JoJo's career and we are thrilled to utilize his vast experience in multiple formats to help continue our growth in Las Vegas," added iHeartMedia Executive VP/Programming Steve Geofferies. "I am humbled that Glynn Alan and Steve Geofferies have put their trust in me to lead the great team here in Las Vegas," said Turnbeaugh. "The staff and properties here are poised for great success and I am proud to be a part of it."

Menu
|
Contact Us
|
Subscribe
|
Advertise
|
Privacy Policy
|
About Us
---
Copyright © 1989-2016 RADIO ONLINE ®

The publisher makes no claims concerning the validity of the information posted on RADIO ONLINE and will not be held liable for its use. No part of this material may be reproduced in any form, incorporated in any information retrieval system or otherwise redistributed without the prior written permission of the publisher.
---
Sponsored Links

Radio Station Data For Less

Radio station data for all of the rated markets. Top 400 Metros-Over 12,000 AM/FM/HD $299 includes 1 year free updates.

Radio Station Data For Less

Radio station data for all of the rated markets. Top 400 Metros-Over 12,000 AM/FM/HD $299 includes 1 year free updates.