Univision Radio Launches National Afternoon Show
| | |
| --- | --- |
| RADIO ONLINE | Friday, March 24, 2017 | 1:49pm CT | |

Univision Communications announces the launch of "El Free-Guey," a new afternoon program hosted by radio personality Sylvia del Valle "La Bronca," and accompanied by Jose Gutierrez "El Tambochi" and Carlos Ivan Paez "El Compa Ivan." Los Angeles-based "El Free-Guey" brings together these Spanish-language radio, TV and social media personalities to air on Regional Mexican outlets in elevent markets, including McAllen, Fresno, Albuquerque, Las Vegas and Phoenix. Beginning Monday, April 10, the show will be on the air in Chicago, Dallas, Houston, San Francisco and Austin. "We saw an opportunity to engage our listeners and clients with a fresh and contemporary take on the traditional afternoon drive show. 'El Free-Guey' will bring our listeners everything from jokes, skits and parodies, to trending stories, together with the best of Regional Mexican music," said Univision Communications General Manager of Digital, Content and Entertainment for Radio Jesus Lara. "Our incredible team, led by longtime radio host Sylvia del Valle, along with Jose Gutierrez and Carlos Ivan Paez, will shake the mold of the afternoon show and deliver the content that our audiences crave."
---
iHeartRadio is Now on DIRECTV with New App
| | |
| --- | --- |
| RADIO ONLINE | Friday, March 24, 2017 | 1:34pm CT | |
iHeartRadio has a new TV app on DIRECTV, so customers can sit back and listen to their favorite music, talk shows, and sports radio on their TV, with no additional equipment needed. The iHeartRadio app is searchable by station, genre, location, and keywords, so listeners can easily find their favorites. There are several shows and stations waiting to be discovered, including sports radio from ESPN, Fox Sports, and more. iHeartRadio will even recommend stations tailored just "For You" and listeners can save their favorite stations for quick and easy access whenever they choose. To get started on the ultimate listening experience, click the 'right' arrow when watching DIRECTV to launch TV apps, and click the iHeartRadio app.
---
Report: Podcasting's ''Mobile'' Listening At Home
| | |
| --- | --- |
| RADIO ONLINE | Thursday, March 23, 2017 | 11:15pm CT | |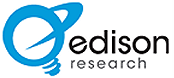 According to Edison Research's 2017 Infinite Dial, 80% of podcast listeners said that "At Home" is one of the locations where they listen to podcasts. Not the only location, but the most commonly-named location. When it asked people to name the location where they listen most often to podcasts, "At Home" rose to the top of the list. However, in-car listening is growing as 19% of American drivers 18+ say they have listened to podcasts in their car. Edison Research VP/Strategy Tom Webster says that its not a surprise that "At Home" be larger than "At Work." "'At Home' listening -- on a mobile device -- remains the most often-cited listening location, and this should encourage podcast producers. After all, it is at home that any form of media has your full attention, and it is precisely that full attention that fosters engagement, loyalty, and (not unimportantly) recall of sponsors," Webster said. But for now, "At Home" listening is an important part of American podcast consumption. And there's no question that the mobile phone is the dominant device for podcast consumption. But a device is not a location. "If you primarily listen to podcasts on your smartphone, that behavior is going to hold true whether you are on the bus, or on your couch," added Webster.

---
iHeartRadio Reaches 100 Million User Milestone
| | |
| --- | --- |
| RADIO ONLINE | Thursday, March 23, 2017 | 8:56am CT | |
iHeartRadio announced it has surpassed 100 million registered users - another major milestone for the digital music service. With more than a billion downloads, iHeartRadio continues to experience tremendous momentum - reaching 85 percent brand awareness among consumers in less than 5 years. "100 million registered users is an amazing milestone, and we are thrilled to see such great momentum and traction for iHeartRadio," said Darren Davis, President of iHeartRadio. "We are committed to continuing to provide an exceptional listening experience for our millions of fans and listeners, and with the official launch of our new on demand services, we are able to offer even more iHeartRadio features for our listeners who want to enhance their radio experience."
---
Eight Representatives, Senator Add LFRA Support
| | |
| --- | --- |
| RADIO ONLINE | Thursday, March 23, 2017 | 11:25pm CT | |
Eight Representatives and one Senator have joined as co-sponsors of a resolution that opposes "any new performance fee, tax, royalty, or other charge" on local broadcast radio stations. The Local Radio Freedom Act (LRFA) now has 164 co-sponsors in the House and 18 in the Senate. Adding their support for the Local Radio Freedom Act in the House are Reps. Dave Brat (VA-7), Henry Cuellar (TX-28), Tom Graves (GA-14), Alcee Hastings (FL-20), Albio Sires (NJ-8), Filemon Vela (TX-34), Peter Visclosky (IN-1) and Lee Zeldin (NY-01). Sen. Thad Cochran (R-MS) is the new co-spsonsor of the Senate resolution. Reps. Michael Conaway (R-TX) and Gene Green (D-TX) are the principal co-sponsors of the Local Radio Freedom Act (H. Con. Res. 13) in the House of Representatives. Sens. John Barrasso (R-WY) and Heidi Heitkamp (D-ND) introduced a companion resolution in the Senate (S. Con. Res. 6).
---
Seton Hall University Sports Poll Offers Free Content
| | |
| --- | --- |
| RADIO ONLINE | Thursday, March 23, 2017 | 11:22pm CT | |
Seton Hall University's nationally recognized Sports Poll is making 60-second "Sports Poll Updates" available free to non-commercial radio outlets. Hosted by sports broadcaster Seth Everett, the updates highlight the latest findings from the ongoing survey that takes the nation's temperature when it comes to sports and popular culture. Tracking people's attitudes about professional and college sports and sports-related issues for more than a decade, the Seton Hall Sports Poll has been featured in major media throughout the U.S. and internationally. In 2016, the Seton Hall Sports Poll began working with student-run WSOU to produce one-minute features for broadcast over Seton Hall's radio station. The effort started as a hands-on learning opportunity for students to hone their skills at producing short segments and updates for sports radio, and blossomed into a feature that proved popular with listeners to the station's game broadcasts and sports talk shows. The spots work well in sports and news programming, as well as during game broadcasts. Audio content related to this polling information is available to non-commercial radio stations and student-run college media outlets at no charge. Information on the Seton Hall Sports Poll's latest survey can be found at http://tinyurl.com/hyjjs5m.
---
Tim Wu to Address NAB Show Technology Luncheon
| | |
| --- | --- |
| RADIO ONLINE | Thursday, March 23, 2017 | 11:28pm CT | |

Author and professor Tim Wu will speak at the NAB Show Technology Luncheon on Wednesday, April 26 in Las Vegas. Wu's talk will focus on the innovation cycle as it pertains to some of the most important technologies of the last century while giving perspective on the evolution of the Internet. Wu is a professor at Columbia Law School and the director of the Poliak Center for the Study of First Amendment Issues at Columbia Journalism School. He worked at the Federal Trade Commission during the first term of the Obama administration, and also as the chair of the media reform group Free Press. Wu spent time as a Google fellow and was also a law clerk for Judge Richard Posner and Supreme Court Justice Stephen Breyer. A former contributing editor at "The New Republic," Wu's 2010 book "The Master Switch" earned various awards for its examination of advances in communication and related cultural responses. His latest book is "The Attention Merchants." "Tim Wu provides in-depth and thoughtful examinations of the continual innovation of communication channels and how people share information in both of his bestselling books," said NAB Chief Technology Officer Sam Matheny. "We look forward to him sharing his perspective with NAB Show attendees at this year's Technology Luncheon." As previously announced, John Kean, former senior technologist at National Public Radio, and John Lyons, assistant vice president and director of broadcast communications at The Durst Organization, will receive the NAB Engineering Achievement Awards at the luncheon. Also, Catherine Badalamente, vice president of digital media for Graham Media Group, will receive the Digital Leadership Award.
---
Rizzo, Schwarber to Join ESPN 1000/Chicago
| | |
| --- | --- |
| RADIO ONLINE | Thursday, March 23, 2017 | 11:34pm CT | |
Sports/Talk WMBP-AM (ESPN 1000) Chicago welcomes World Series heroes Anthony Rizzo and Kyle Schwarber of the Cubs, who will make weekly appearances on the station throughout the 2017 MLB season. First baseman Rizzo will reprise his Tuesday segment on Kap & Co. (hosted by David Kaplan) starting April 4 from 9am-noon. Catcher and outfielder Kyle Schwarber will join Waddle & Silvy (hosted by Tom Waddle and Marc Silverman) from 2-6pm. Kap & Co. and Carmen & Jurko will broadcast live from the Cubs home opener at Wrigleyville Monday, April 10, from 9am-2pm. During the week of April 3, Kaplan's 'Cubs Corner' podcast will air weekly during the MLB season and will live on the audio page on the ESPN App. Additionally, Waddle & Silvy will have also hold weekly call-ins featuring former Cubs Cy Young Award Winner Rick Sutcliffe, an ESPN analyst.
---
Entercom Appoints Richard Schmaeling as EVP/CFO
| | |
| --- | --- |
| RADIO ONLINE | Wednesday, March 22, 2017 | 6:55pm CT | |

Entercom Communications appoints Richard J. Schmaeling as Executive VP and Chief Financial Officer (CFO), effective April 18. Schmaeling succeeds Steve Fisher, who will step down on April 30 as previously announced. Fisher will continue to assist with the CBS Radio integration through January, 2018. Schmaeling is a 30-year media finance vet, previously holding the role of CFO at LIN Media, a local TV and digital media provider serving 23 markets and approximately 10% of U.S. households, from 2008 until its acquisition by Media General in December, 2014. Prior to joining LIN Media, Schmaeling served as VP/Finance at Dow Jones, where he oversaw nine business units and held operational finance responsibilities. Most recently, Schmaeling served as CFO at Travel Leaders Group. "Rich is a proven leader with an excellent track record and outstanding reputation as a public company CFO," said Entercom President/CEO David J. Field. "His breadth of experience and hands-on leadership of successful integrations for the LIN Media/Media General and News Corp/Dow Jones mergers make him an ideal choice as we join forces with CBS Radio and position ourselves for a dynamic future. I am thrilled to welcome Rich to Entercom." Field continued, "I also want to reiterate my thanks and appreciation to Steve Fisher for his dedication to Entercom over the past 18 years and the outstanding role he has played in our growth and success. We are grateful for all of his contributions." Schmaeling commented, "I am excited to join Entercom at this pivotal time in the Company's history and to help drive the next era of Entercom's growth. I look forward to working with David and the team as we complete and realize the full benefits of the CBS Radio transaction and position Entercom to better serve listeners and advertisers while creating significant value for shareholders."
---
Westwood One Promotes Mark Wildman to EVP/SP
| | |
| --- | --- |
| RADIO ONLINE | Wednesday, March 22, 2017 | 11:30pm CT | |

Westwood One promotes Mark Wildman to Executive VP/Strategic Partnerships. In this newly-expanded role, Wildman will lead the company's new business development initiatives for both the network and spot sales. Wildman joined Westwood One last October from William Morris, where he was responsible for selling media, sponsorship and content programs to clients. While there, he worked closely with a number of high-profile brands, including ABInBev, Heineken, Ford, Cadillac, Samsung, Gatorade and Pepsi. "In just a few short months, Mark has proven his commitment and his value as a motivating sales leader and creative problem solver," said Westwood One Sales President Steve Shaw. "He brings a unique vision, skill set, and a tremendous depth of experience to our senior agency and client partners. I'm excited to have him spearhead our strategic alliances." "I appreciate the confidence that Steve has in my abilities," added Wildman. "I look forward to continue scaling our insight-driven solutions and our impact with clients with our industry leading sports, music, and news programming and our best-in-class consumer experiences. Westwood One is an iconic, innovative company with a client-first approach. We are driving demand for brands by putting their consumer narratives at the center of pop culture conversations."
---
J.J. Ryan Named PD KJ103/96.1 KXY Oklahoma City
| | |
| --- | --- |
| RADIO ONLINE | Wednesday, March 22, 2017 | 11:52am CT | |
iHeartMedia Oklahoma City announced today that J.J. Ryan has been named Program Director for KJ103 and 96.1 KXYeffective immediately. Ryan previously worked as the PD for iHeartMedia's KBEB-FM in Sacramento, Calif. He also served as the PD for KTGX and KTBT at iHeartMedia Tulsa and as an Operations Manager for Cumulus in Fayetteville, Ark. "We're very excited to have JJ back in Oklahoma and at the helm of KJ103 and 96.1 KXY," said Jon Phillips, Area President for iHeartMedia Oklahoma. "His energy and passion for radio and the community will certainly benefit our staff, listeners and advertisers."
---
Doug Gottlieb Joins FOX Sports Radio and FS1
| | |
| --- | --- |
| RADIO ONLINE | Wednesday, March 22, 2017 | 2:21pm CT | |

FOX Sports Radio (FSR) adds veteran sports media personality Doug Gottlieb to the network's weekday afternoon lineup. Beginning April 24, "The Doug Gottlieb Show" will air weekdays from 3-6pm ET on more than 150 stations, as well as FSR's channel on iHeartRadio. Gottlieb will also serve as a basketball analyst for FS1, providing insights and analysis for "Skip And Shannon: Undisputed," "The Herd with Colin Cowherd" and other programs. "I couldn't be happier to join FOX Sports Radio and FS1," said Gottlieb. "This is an exciting next step in the evolution of The Doug Gottlieb Show. FOX Sports has created a multi-platform, innovative, high-quality sports entertainment destination, and I'm looking forward to joining their industry-leading lineup." "We are honored to have Doug Gottlieb, one of the preeminent voices in the format, join our incredible lineup of sports entertainment personalities," Premiere Networks/FSR added Senior VP Sports Programming Don Martin. "Doug's experience behind the mic, on TV, and courtside makes him an ideal addition to the FOX Sports family. We look forward to sharing his quick-witted, smart and outspoken brand of entertainment with our FSR audience." Gottlieb currently hosts "The Doug Gottlieb Show" on CBS Sports Radio and is a featured analyst on CBS Sports, CBS Sports Network and CBSSports.com. Previously, the former basketball standout was a college basketball analyst at ESPN and host of "The Doug Gottlieb Show" on ESPN Radio. He also co-hosted a midday sports talk show at WWLS-AM in Oklahoma City.

---
LRFA Adds 14 Reps, Two Senators As Co-Sponsors
| | |
| --- | --- |
| RADIO ONLINE | Wednesday, March 22, 2017 | 2:24pm CT | |

Fourteen Representatives and two Senators have joined as co-sponsors of a resolution that opposes "any new performance fee, tax, royalty, or other charge" on local broadcast radio stations. The Local Radio Freedom Act (LRFA) now has 156 cosponsors in the House and 17 in the Senate. Adding their support for the Local Radio Freedom Act in the House are Reps. Joe Barton (TX-6), Katherine Clark (MA-5), Sean Duffy (WI-7), Sam Graves (MO-6), Walter Jones (NC-3), Kenny Marchant (TX-24), Roger Marshall (KS-1), Martha McSally (AZ-2), Paul Mitchell (MI-10), Tom O'Halleran (AZ-1), Pete Olson (TX-22), Erik Paulsen (MN-3), Stacey Plaskett (VI-AL) and Bill Shuster (PA-9). Sens Susan Collins (R-ME) and Steve Daines (R-MT) are the new cospsonsors of the Senate resolution. Reps. Michael Conaway (R-TX) and Gene Green (D-TX) are the principal cosponsors of the Local Radio Freedom Act (H. Con. Res. 13) in the House of Representatives. Sens. John Barrasso (R-WY) and Heidi Heitkamp (D-ND) introduced a companion resolution in the Senate (S. Con. Res. 6).
---
WO to Air First Ever Final Four Spanish Call
| | |
| --- | --- |
| RADIO ONLINE | Wednesday, March 22, 2017 | 11:46pm CT | |

Westwood One and the NCAA will broadcast the 2017 NCAA Men's Final Four in Spanish, the championship's first-ever Spanish language broadcast on any platform. This event will be produced by Westwood One in an alliance with ESPN Deportes Radio and presented by Werner Ladder. The trio of Rafael Hernandez Brito (play-by-play), Greivis Vasquez (analyst) and Clemson Smith Muniz (pregame/halftime host) will announce all the action for the Spanish-language Final Four and the National Championship. "In our business we cater to a growing number of multilingual customers so this is a new way to make a connection with our brand and help bring the excitement of the NCAA Basketball Championships to an even broader audience," said WernerCo VP/Marketing Chris Filardi. "We are honored to be part of the team bringing this broadcast to a Spanish-speaking audience." Westwood One Sports will present full play-by-play Spanish action from the Final Four on Saturday, April 1, and the National Championship Game on Monday, April 3, live from the University of Phoenix Stadium. Coverage can be heard on more than 40 ESPN Deportes Radio stations, WestwoodOneSports.com, and SiriusXM radio.
---
Beasley Q4 Net Revenue Up 89.1%
| | |
| --- | --- |
| RADIO ONLINE | Tuesday, March 21, 2017 | 6:59am CT | |

Beasley Broadcast Group has announced operating results for the three month period and year which ended December 31, 2016. Having acquired 17 radio stations from Greater Media on November 1, 2016, the actual results presented in the company report reflect the company's legacy Beasley Broadcast Group broadcasting and digital operations and two months of results from the Greater Media stations. Net revenue increased 89.1% to $53.7 Million over the same period in 2015. Operating income, net income and net income per diluted share for the three month period and year ended December 31, 2016 reflect merger expenses of $5.2 million and $6.4 million, respectively and both periods include an approximate $45.5 million gain on acquisition of the Greater Media stations resulting from the difference in the fair value of the assets acquired and liabilities assumed and the purchase price paid. Operating income, net income and net income per diluted share for the year ended December 31, 2015 include a $3.5 million impairment loss. The $25.3 million, or 89.1%, year-over-year increase in net revenue reflects the operation of stations in Boston, Philadelphia, Detroit and New Jersey acquired from Greater Media as well as higher revenue from the company's legacy-owned Tampa-St. Petersburg, Charlotte and Las Vegas market clusters. Commenting on the financial results, Caroline Beasley, Chief Executive Officer, said: "The fourth quarter was both productive and transitional as our revenue, SOI and net income growth reflects two months of operations of the Greater Media stations, solid industry fundamentals, including the benefit of political advertising, strength across our platform of legacy Beasley stations and high levels of operating discipline." "On a stand-alone basis, Beasley legacy station revenue increased approximately 7.6%. Immediately following the close of the Greater Media transaction we began the integration process including the implementation of sales and cost initiatives, the elimination of redundant overhead and other strategies to derive synergies and value from the expanded scale and diversity of our portfolio. Partially reflecting, the change of ownership and related transitional concerns, on a stand-alone basis, the Greater Media stations' revenue decreased 6.1% or approximately $2.3 million in the fourth quarter with about 60% of the decline attributable to Philadelphia. Overall, we are making continued progress with the integration of the new stations as we implement best practices, processes, and talent from both companies to optimize audience engagement and drive results. We believe we are on track to complete the integration and realize the synergies expected from this transaction within 12 to 18 months." "In the fourth quarter, including the Greater Media stations, we again outperformed our markets in terms of revenue growth based on markets that report to Miller Kaplan. Our clusters rose approximately 2.0% compared with the overall markets, which increased 0.5%. Our outperformance was driven by our recently acquired Detroit cluster, which generated an impressive year-over-year revenue increase of over 6.9%, compared with the Detroit market, which was down 3.2%. Beyond Detroit, our outperformance was broad-based and included our clusters in Augusta, Boston, Charlotte, Fayetteville, Las Vegas, Greenville-New Bern-Jacksonville and Tampa-St. Petersburg." "Our strategic priorities in 2017 are focused on three key areas. First, we plan to continue to deliver strong core programming and targeted localism across our station platform as these strategies support ratings and market leadership. Second, we remain focused on improving SOI margins across our station platform through efficiencies without impacting the listener experience. Third, our capital structure allows us to allocate free cash flow from operations to reducing leverage while returning capital to shareholders through dividends which, together, we believe supports our goal of enhancing shareholder value."
---
Georgia Court Rules in Fovor of iHM in Streaming Case
| | |
| --- | --- |
| RADIO ONLINE | Wednesday, March 22, 2017 | 0:26am CT | |
The Georgia Supreme Court has ruled that iHeartMedia's streaming over the Internet are exempt from a Georgia statute that makes it illegal to transfer sound recordings without the owner's consent, reports the
The Telegraph
's Amy Leigh Womack. The statute allows broadcasts or similar uses to be exempt, and in an unanimous opinion on Monday, the state Supreme Court ruled, at the least, that iHeartMedia's services qualify as a related use to a radio broadcast because the user's experience is nearly identical to AM/FM broadcast radio. For example, Womack wrote, when a simulcast of programing on an AM/FM broadcast outlet is offered on the Internet -- with the only difference being that the listener accesses the music through an Internet-connected device instead of a traditional radio receiver -- the stream is legal. The court went on to say that iHM digitally broadcasts a track to a listener for a single use. Afterward, the track disappears from the listener's device, just as the recording on a radio isn't stored for replay. The suit against iHM was brought by Arthur and Barbara Sherida, who own several master sound recordings of doo-wop, jazz and rhythm and blues music from before 1972, and they contended that they own the intellectual property and contract rights associated with the recordings. They had alleged that iHM repeatedly violated Georgia law by continuing to play the songs without the owners' consent.
---
Entercom to Divest 14 in 7 Markets for Merger
| | |
| --- | --- |
| RADIO ONLINE | Wednesday, March 22, 2017 | 0:12am CT | |
The merger between Entercom and CBS Radio will result in Entercom exceeding the FCC's current ownership cap in seven of its markets. In a SEC filing, Entercom has proposed to divest, in connection with the closing of the merger, fourteen outlets in Boston, Los Angeles, Sacramento, San Diego, San Francisco, Seattle and Wilkes Barre-Scranton. None of the stations owned by CBS Radio will be divested prior to the merger's closing. In the event that any radio station that is required to be divested, and is not divested at the closing of the merger, CBS Radio and Entercom have proposed to transfer the stations to a trustee. This trustee would then operate the stations temporarioly, while divesting the outlets once the merger has closed. The SEC filings also noted that CBS Chiarman/President and CEO Leslie Moonves and CBS COO Joseph R. Ianniello, are proposed to be directors of Entercom following the merger. Moonves and Ianniello, the filing said, will each agree to resign from the board of directors of Entercom effective as of the earlier of (a) six months after closing of the merger and (b) the day prior to the first annual meeting of Entercom following closing of the merger.  
Menu
|
Contact Us
|
Subscribe
|
Advertise
|
Privacy Policy
|
About Us
---
Copyright © 1989-2017 RADIO ONLINE ®

The publisher makes no claims concerning the validity of the information posted on RADIO ONLINE and will not be held liable for its use. No part of this material may be reproduced in any form, incorporated in any information retrieval system or otherwise redistributed without the prior written permission of the publisher.
---
Sponsored Links

Radio Station Data For Less

Radio station data for all of the rated markets. Top 400 Metros-Over 12,000 AM/FM/HD $299 includes 1 year free updates.