Advertisement


Report: Top Podcast Revenue Categories & Advertisers
Voxnest has released its new report about the top money-making podcast categories and the advertisers that spend the most in each category. As dynamic ads continue to become more and more popular, the company is beginning to see trends and along with where it believes dynamic ads are headed in the future. According to Chartable, there are over 700,000 podcasts out there, but a more staggering statistic, as reported by The Verge, podcasting is expected to hit $1 billion in revenue by 2021.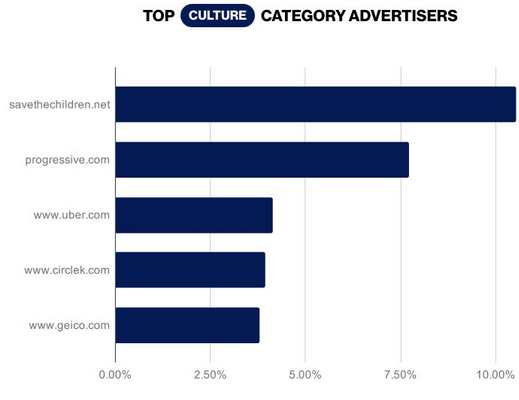 While host-read ads remain the most popular format, according to the IAB and PwC's 2018 report, dynamically inserted ads are on the rise, making up 48.8% of ads. More and more podcast content and tech companies are focusing on making this delivery mechanism more advanced and user-friendly. Instead of editing in ads from the get-go, utilizing dynamically inserted ads allows podcasters to switch out their commercials as time goes by, making listens valuable regardless of when they occur.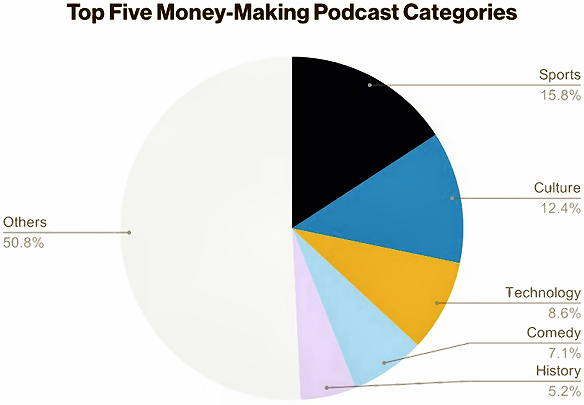 Through the daily use and analytics of Voxnest's podcast ad tech tools, the company found how the category of a podcast impacts their revenue. A few of the highlights from the report include:
Sports, culture and history are the top 3 money-making categories in the US.
Sports, culture and technology are the top 3 money-making categories in the EU.
Progressive, Uber, Volkswagen and Lidl are amongst the advertisers spending the most.
Voxnest's prediction is that podcast advertisers will start to look more like television advertising; Advertisers will become more selective about shows, and there will be a prime time forex.
The complete report is available here.
Advertisement


Latest Radio Stories
Cox Media Group Appoints Daniel York as President/CEO
Cox Media Group appoints Daniel York as President and Chief Executive Officer, effective immediately. He most recently served as Senior Executive Vice President and Chief Content Officer of AT&T and its subsidiary, DIRECTV. As President and CEO of More
Report: Former WPGC/D.C. Personality Tony Redz Has Died
Former WPGC-FM/Washington, DC air personality Tony Redz has died, reports WUSA-TV. Redz, also known as Mr. 24/7, had deep roots in the DMV and began his music career in 1997. He joined WPGC as a radio host in 2000. The TV outlet said Redz was More
Advertisement


DeDe in the Morning Debuts on Stacks 92.1/Lansing MI
Duke Wright's Midwest Communications-owned WQTX-FM (Stacks 92.1) in Lansing, MI debuts "DeDe in the Morning" from 5-10am weekdays. The syndicated morning program is now heard on over 40 stations. "The playlist on Stacks 92.1 has a very fun, upbeat More
Live Music Returns at the Feed The Need Drive-In Concerts
Live music returns at the Feed The Need Drive-In Concerts produced by Local Media San Diego, which owns 91X, Z90.3, Magic 92.5 and 100.7 BIG-FM, along with the San Diego Padres and Westward Entertainment. They're happening Sunday, June 7 at Petco More
Entercom Flips WODS/Boston to Adult Hits as ''Big 103''
Entercom flips CHR WODS-FM (103.3 AMP Radio)/Boston to Adult Hits as "Big 103," "Music Unleashed." The Adult Hits station on 103.3 FM is now boasting a vast music library the 1980's 1990's and 2000's. Key artists include Guns N' Roses, Prince, More