FCC Issues Hearing Designation for Michigan Outlet
| | |
| --- | --- |
| RADIO ONLINE | Thursday, August 3, 2017 |12:52pm CT | |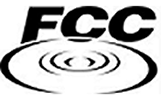 The FCC has adopted a hearing designation order pertaining to WRAX-FM in Lake Isabella, Michigan. In 2010, Radioactive LLC was licensed to operate WRAX, and in 2012, the broadcaster filed a renewal application for the station. According to Commission records submitted by Radioactive, the station has only operated one day a year since it was initially licensed seven years ago. The hearing designation order will begin a proceeding to determine whether the station's license renewal application should be granted. This process will be conducted by paper filings and will enable the Commission to assess whether Radioactive has fulfilled its licensee obligations. The Commission noted that a broadcast licensee's authorization to use radio spectrum in the public interest includes the obligation to use the station to serve its community, providing programming responsive to local needs and interests. Under the hearing procedures set forth in the order, the full Commission, rather than an Administrative Law Judge, will determine whether the renewal application should be granted or denied. This new streamlined process may be an effective means for the Commission to address similarly-situated renewal applications. The agency said this action is aimed at ensuring that broadcast spectrum is being used consistent with the public interest, convenience and necessity.
Menu
|
Contact Us
|
Subscribe
|
Advertise
|
Privacy Policy
|
About Us
---
Copyright © 1989-2017 RADIO ONLINE ®

The publisher makes no claims concerning the validity of the information posted on RADIO ONLINE and will not be held liable for its use. No part of this material may be reproduced in any form, incorporated in any information retrieval system or otherwise redistributed without the prior written permission of the publisher.
---