BBS Agrees to Sell WBRU Providence to the EMF
| | |
| --- | --- |
| RADIO ONLINE | Tuesday, August 29, 2017 |3:01pm CT | |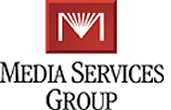 Brown Broadcasting Service (BBS) has agreed to sell the broadcasting license and transmitter of 18kW WBRU-FM (95.5) Providence to the Educational Media Foundation (EMF). Under the terms of the deal, WBRU-FM will cease its current programming on 95.5 at 11:59pm on August 31 and will begin broadcasting programming provided by EMF immediately thereafter. Proceeds from the sale will form an endowment for a new media workshop and income from the endowment will support its operations. The media workshop with extensive offerings in music, news and community service is being launched by students at Brown University. The workshop will be the successor to WBRU-FM, the student-run commercial station. The workshop began with a major buildout of the wbru.com web site with two 24/7 music streams going online this week, plus expanded coverage of local news and the local music scene planned for the near future. With a dedicated Research & Development team, the workshop will explore new concepts in content creation and delivery with possible commercial applications. "WBRU is not going away," said the Station GM Kishanee Haththotuwegama. "We are moving to a 21st century platform with greater potential for creative expression and community service. As an organization of young people, we want to lead in platforms that we're passionate about and future generations are passionate about." "WBRU has always been about independence and innovation, and we're excited to continue that legacy," said WBRU member Kai Salem. "Our content will be broad, deep and widely accessible. We'll start off with two 24/7 streams broadcasting our alt and 360 content. We'll be engaging with local music and news through audio stories, video, and online journalism. We've also decided to formally build innovation into our brand by launching our first ever research and development department." Robert J. Maccini of Media Services Group brokered the deal and represented Brown Broadcasting Service in the sale of the station.
Menu
|
Contact Us
|
Subscribe
|
Advertise
|
Privacy Policy
|
About Us
---
Copyright © 1989-2017 RADIO ONLINE ®

The publisher makes no claims concerning the validity of the information posted on RADIO ONLINE and will not be held liable for its use. No part of this material may be reproduced in any form, incorporated in any information retrieval system or otherwise redistributed without the prior written permission of the publisher.
---