PodcastOne Adds Jacobs, Marino to Leadership
| | |
| --- | --- |
| RADIO ONLINE | Tuesday, October 3, 2017 |11:31pm CT | |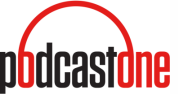 PodcastOne adds two media execs to its leadership team, while expanding the company's focus on Scripted Programming and the recently-announced PodcastOne Sports Network. Casey Jacobs is named VP/Sports and Development, while Allyson Marino will serve as Director of Special Programs. Jacobs will lead programming, partnerships and business development for the PodcastOne Sports Network, and Marino will work with PodcastOne's executive team to acquire and develop original scripted programming. "I'm thrilled to join the PodcastOne team as we build the premiere sports podcast network," said Jacobs. "In fact, this will be the first all-podcast sports network. Not only do we have top talent like Shaq, Steve Austin and Dan Patrick, but an incredible pipeline of new programs, including Jim Harbaugh's new show, the legendary Dick Enberg, pro-football personality Dave Dameshek, and more." Marino added, "I am excited about my new role at PodcastOne because they have made a strong commitment to enter the narrative and scripted content world. Our Founder and Chairman has forty years of success in personality-driven programming, and our CEO is an expert in development, as the studio head behind The Help, Lincoln, Contagion and fifty other great films. We see narrative and scripted podcasts through a filmmaking lens, and know listeners, artists and brands all benefit from elegantly crafted brand messages that are additive to the podcast content. My role combines development and brand partnerships to execute this mission." Jacobs joins PodcastOne with a background in sports, and both digital & traditional media. He previously served as a business development executive at Whalerock Industries, a mobile-first media and technology company. Prior to that, Jacobs worked in business development roles at Time Warner Cable Sports and Creative Artists Agency Sports. Prior to joining PodcastOne, Marino opened the first Los Angeles office for Swedish podcast platform Acast, and worked in advertising sales at Midroll.
Menu
|
Contact Us
|
Subscribe
|
Advertise
|
Privacy Policy
|
About Us
---
Copyright © 1989-2017 RADIO ONLINE ®

The publisher makes no claims concerning the validity of the information posted on RADIO ONLINE and will not be held liable for its use. No part of this material may be reproduced in any form, incorporated in any information retrieval system or otherwise redistributed without the prior written permission of the publisher.
---