Advertisement


BFA Launches Year-End Giving Campaign on Giving Tuesday
The Broadcasters Foundation of America launches its annual year-end appeal on December 3 in conjunction with Giving Tuesday, a nationwide movement of charitable giving. The Foundation's drive asks for tax-deductible personal donations to the Guardian Fund and corporate contributions to the Angel Initiative. BFA, a 501(c)3 charity, is the only organization dedicated to providing aid to broadcasters and their families whose lives have been upended by tragic illness, accident or catastrophe. Donations can be made by visiting www.broadcastersfoundation.org/donate.
This year's Giving Campaign comes as more broadcasters than ever before are reaching out for monthly or emergency relief. The Broadcasters Foundation will award more than $1.3 million in aid this year. Monthly grants have increased over 75% since 2015, and more than 500 emergency grants have been awarded since 2017. Over the past 19 years, BFA has distributed over $11 million to broadcasters in need.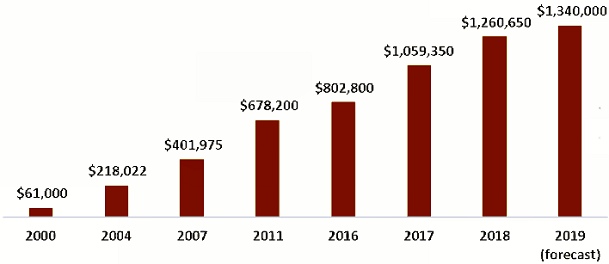 "These funds make a huge difference in the lives of broadcasters and their families," commented Broadcasters Foundation of America Chairman Dan Mason. "Our grant recipients are hard-working broadcasters who have experienced unthinkable tragedy and desperately need and deserve our support."
"Requests for assistance have escalated at an alarming rate over the past several years," added BFA President Jim Thompson. "At this giving time of year, we ask every broadcaster to give thanks for their success and good fortune with a tax-deductible contribution that will help us continue our mission of providing aid to those in our business who need it most."
To learn more or to donate, please contact the Broadcasters Foundation at info@thebfoa.org or visit www.broadcastersfoundation.org.
Advertisement

Latest Radio Stories
Morning Show Boot Camp Moves to Sept. 24-25 in Chicago
Joining an ongoing list event rescheduling, Morning Show Boot Camp, is moving back its annual summer event to September 24 & 25 at the classic Swissotel in Chicago. The show was previously scheduled for August 6-7 and is moving due to concerns More
iHeartMedia Flips WJDX/Jackson to ''The New Real 105.1''
iHeartMedia/Jackson, MS, flips Classic Hits WJDX-FM (105.1 The River) to Urban as "The New Real 105.1," Jackson's New #1 For Hip Hop and R&B, effective immediately. The station will kick off the launch with 10,000 uninterrupted songs in a row from More
WGCI, City of Chicago Partner for MD Stay At Home Weekend
The City of Chicago is partnering with iHeartMedia's Urban WGCI-FM for two days of virtual entertainment to encourage residents to stay home while experiencing music and culture over the Memorial Day Holiday weekend. As the official start of summer, More
Advertisement


NAB Appoints Three to Radio Board of Directors
NAB Radio Board Chairman Dave Santrella has made three appointments to the NAB Radio Board of Directors, effective at the beginning of the June Board meeting, held June 8-9. Appointed for a new two-year term as the Radio Board representative for More
KKGO/Los Angeles Adds Adam Bookbinder as Morning Co-Host
KKGO-FM (Go Country 105)/Los Angeles Digital Director and three-year station vet Adam Bookbinder adds morning co-host duties. He'll join current host Tim Hurley beginning Monday, May 25. Bookbinder replaces former morning co-host Angie Fitzsimmons, More
ABC Audio Re-launches COVID-19 Podcast & Radio Program
ABC Audio's "COVID-19: What You Need to Know" will re-launch as "Bringing America Back: What You Need to Know" on Tuesday, May 26. The daily, one-hour radio program and podcast will continue to be hosted by correspondent Aaron Katersky providing More