Indie88 Toronto Adds The Josie Dye Show to Mornings
| | |
| --- | --- |
| RADIO ONLINE | Wednesday, March 15, 2017 | 11:56pm CT | |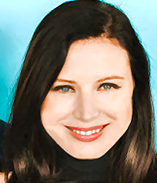 CIND-FM (Indie88) Toronto announces a new morning program, "The Josie Dye Show," airing 6-10am weekdays. The show will include Josie Dye and current Indie88 hosts Matt Hart and Carlin Burton, and will debut Monday, March 20. Dye's past on-air experience includes 14 years at 102.1 The Edge and creator of "Josie's Top 20," a syndicated Top 20 show that aired across Canada. Her TV experience includes 8 seasons of "Oh So Cosmo" on Cosmo TV and host of Canada's W Network from 2013-2017. Now in its fourth year, Indie88 has spent the past six months searching for the perfect morning show that Toronto has been missing. "There's no better host than someone who has been passionately involved in the alternative music scene in Toronto for the past 15 years, speaking to Torontonians about their lives, this city, and music -- a true voice of the people," said Indie88 PD Christina Fitzgerald. "Josie is your music, your lifestyle, your Toronto, joining Matt and Carlin in the morning." Dye has always been a fan of Indie. "I love the energy of this radio station," she added, "everyone who works here has one goal and that is to be the best radio station in the city. I can't wait to be part of this passionate group of friends called Indie88."
Menu
|
Contact Us
|
Subscribe
|
Advertise
|
Privacy Policy
|
About Us
---
Copyright © 1989-2017 RADIO ONLINE ®

The publisher makes no claims concerning the validity of the information posted on RADIO ONLINE and will not be held liable for its use. No part of this material may be reproduced in any form, incorporated in any information retrieval system or otherwise redistributed without the prior written permission of the publisher.
---