Pro Wrestling Journalist Keller Joins PodcastOne
| | |
| --- | --- |
| RADIO ONLINE | Monday, July 3, 2017 | 0:18am CT | |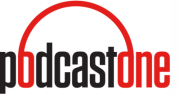 Longtime wrestling journalist and publisher Wade Keller is launching a new podcast with PodcastOne. Set to be released four times weekly, "The Wade Keller Pro Wrestling Podcast" will feature his the latest wrestling news, insight into why it's happening, and whether it is good or bad for the WWE, wrestlers and the fans. Listeners will be able to join the conversation with commentary on social media. New episodes will be released Tuesdays-Fridays, beginning July 18. Additionally, the semi-regular on WWE star Steve Austin's podcast will now join Austin's show every Thursday to hash out their opinions and reactions to the current state of professional wrestling. "For 30 years I've covered the pro wrestling industry in print and broadcast media," said Keller. "Being able to partner with PodcastOne helps me reach a new and expanded audience. I'm excited to bring my brand of pro wrestling coverage to a partner as well-regarded as PodcastOne, and share a platform with a top-shelf mix of other prominent personalities in pro wrestling and other genres."
Menu
|
Contact Us
|
Subscribe
|
Advertise
|
Privacy Policy
|
About Us
---
Copyright © 1989-2017 RADIO ONLINE ®

The publisher makes no claims concerning the validity of the information posted on RADIO ONLINE and will not be held liable for its use. No part of this material may be reproduced in any form, incorporated in any information retrieval system or otherwise redistributed without the prior written permission of the publisher.
---