Scott Selected as MIW-Nielsen Inaugural Mentee
| | |
| --- | --- |
| RADIO ONLINE | Friday, September 1, 2017 |2:05pm CT | |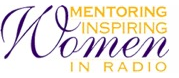 The Mentoring & Inspiring Women in Radio (MIW) Group and Nielsen Music have announced that Leslie Scott has been selected as the inaugural mentee for the MIW-Nielsen Music Mentoring Program. This new initiative is a collaborative effort that was launched to help increase the number of women in programming positions in response to the annual MIW Gender Analysis Study from December 31, 2016, which found that the percentage of women PDs has remained flat at roughly 12% over the past 10 years, compared to a growing number of GMs (17.8%) and Sales Managers (31.5%). The one-year mentorship matches a female programming candidate with key mentors from both the MIW Radio Group and Nielsen Music, offering her the opportunity to sharpen programming and professional skills in order to further her career in music-formatted radio. Leslie Scott, who was selected from a competitive field of 40 candidates, currently serves as Program Director at KNDD-FM (107.7 The End) and Digital Program Director of Entercom in Seattle. She specializes in building brands and communities to yield high ratings, revenue and passion. Scott has previously been recognized by the John Bayliss Broadcast Foundation as a Bayliss Broadcaster in 2004 and by Edison Research's 30 Under 30 in 2011. "We are delighted to announce Leslie Scott as the inaugural mentee for the MIW-Nielsen Music Mentoring Program," said Nielsen Music VP Radio Stephanie Friedman. "Leslie is an incredibly driven and innovative Program Director, and we're excited to work with her and help accelerate her career trajectory through this mentorship program." "Selecting the winning mentee was a difficult decision for our panel of judges," added Presslaff Interactive Founder and President Ruth Presslaff and MIW Group executive committee member. "The quality of the candidates who applied is a positive sign for our industry and demonstrates the profound potential for women in music programming. Leslie Scott is an outstanding talent and we're all excited to work with her." As the inaugural MIW-Nielsen Music mentee, Leslie Scott also receives a scholarship to attend the 2017 Radio Show, where she will be officially introduced at the MIW Group's traditional Radio Show dinner. The Radio Show, produced by the Radio Advertising Bureau (RAB) and the National Association of Broadcasters (NAB) will be held September 5-8 in Austin.
Menu
|
Contact Us
|
Subscribe
|
Advertise
|
Privacy Policy
|
About Us
---
Copyright © 1989-2017 RADIO ONLINE ®

The publisher makes no claims concerning the validity of the information posted on RADIO ONLINE and will not be held liable for its use. No part of this material may be reproduced in any form, incorporated in any information retrieval system or otherwise redistributed without the prior written permission of the publisher.
---