Advertisement


99.9 KEZ Names Jessica Nicely the Beth McDonald Woman of Year
iHeartMedia Phoenix's 99.9 KEZ, The Valley's Best Variety, announced today that Jessica Nicely has been named the 2019 Beth McDonald Woman of the Year. Since 2003, 99.9 KEZ has been honoring women who have made a difference - from CEO's to soccer moms with The Beth McDonald Woman of the Year Award. Nicely was honored at a banquet presented by Shea Homes and 99.9 KEZ at the Hyatt Regency Scottsdale Resort & Spa at Gainey Ranch on January 30th.
Nicely is the founder of a nonprofit organization called Winged Hope, which assists children and adults suffering from domestic violence, sexual abuse and suicide. In addition, she has written several influential books including "All My Friends Are Zeros." Her work with Winged Hope is voluntary and she receives no compensation.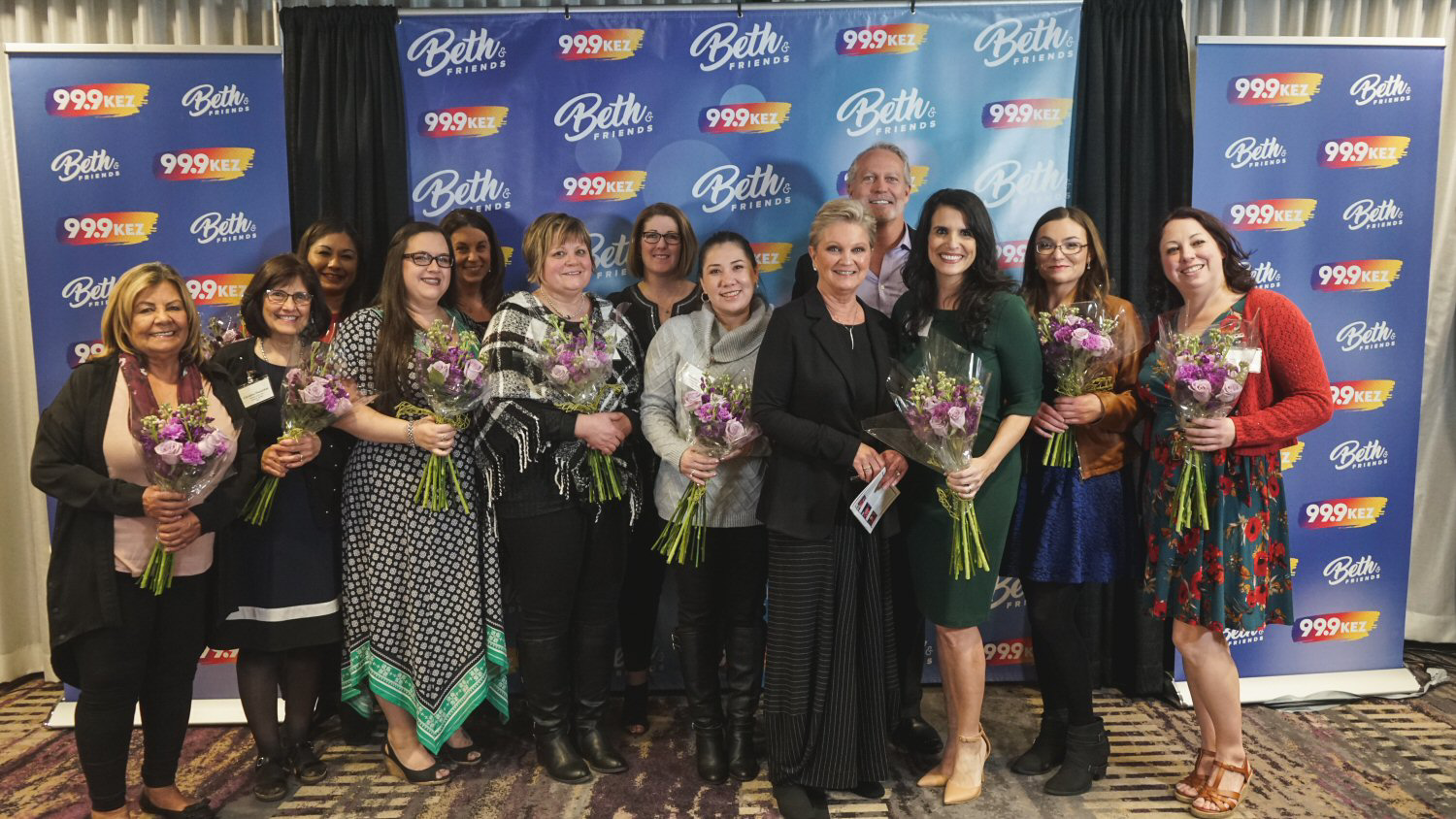 Each month, one nominee out of 12 finalists receives a complimentary weekend at the Hyatt Regency Scottsdale Resort & Spa at Gainey Ranch in Scottdale Arizona and is qualified to win the Beth McDonald Woman of the Year Award. The winner was selected by Beth McDonald and will receive $7,500 cash and a trophy from Tiffany & Co.
"Jessica is truly the epitome of someone who has taken adversity and turned it into her passion to help others on a day-to-day basis with no judgment, only love," said Joyce McLaren, who nominated Nicely.
"I am so happy to be part of the Beth McDonald Women of the Year program now in its seventeenth year. Every year we honor incredible women who are so deserving. Once again, we have an amazing group, we are here to reward these women with the recognition they deserve. Like all of these women, Jessica Nicely, our overall winner, gives of herself without asking anything of others and that is what this program is all about." said Beth McDonald, 99.9 KEZ On Air Host.
"We are so delighted to highlight these 12 incredible women, this program truly honors those in our community who deserve recognition." said Paul Kelley, Program Director for 99.9 KEZ.
To nominate a woman in your community and to learn more about the official contest rules, please visit kez999.iheart.com
Advertisement


Latest Radio Stories
Triton Digital Unveils U.S. Podcast Ranker for August
Triton Digital has unveiled its U.S. Podcast Ranker, covering the data from July 31 to September 3. This report showcases the performance of the SiriusXM Podcast Network, which has secured the top spot in the Top Sales Networks Report for August. More
Loud Media Launches ''104.9 KVL'' Debuts in Knoxville TN
Loud Media flips Classic Hits WKVL/La Follette, covering Knoxville, to 90s & 2000s Throwbacks as "104.9 KVL." The station is playing artists such as Destiny's Child, Jay Z, Danity Kane, Digital Underground, No Doubt, Nas, New Kids On The Block, More
Veteran WBEE/Rochester Personality Terry Clifford Retires
Veteran Rochester, NY radio personality Terry Clifford signed off the air on Friday for the final time. Clifford, co-host of the "Bee Morning Coffee Club" on WBEE-FM, is retiring after 37 years on the Country outlet. The Auburn native's radio career More
Advertisement


Bonneville, Arizona Coyotes Ink One-Year Extension
Bonneville inks a one-year extension with the Arizona Coyotes, keeping regular season and post-season games on KMVP (Arizona Sports 98.7) and KTAR (ESPN 620) for the 2023-2024 NHL season. Bob Heethuis returns to handle the club's radio play-by-play More
Matt Cooper Named PD for WCYQ (100.3 The Wolf) Knoxville
SummitMedia appoints 15-year programming vet Matt Cooper as Program Director and afternoon talent for WCYQ (100.3 The Wolf). He comes to Knoxville from the company's cluster in Louisville where he was the Assistant Program Director, Music Director More