Advertisement


Entercom/Milwaukee Announces Programming Changes
Molly Cruz is named Assistant Program Director and Music Director for CHR WXSS-FM (103.7 KISS-FM)/Milwaukee, effective immediately. Cruz will continue in her position as midday host, Assistant Program Director and Music Director for co-owned Hot AC WMYX-FM (99.1 The Mix). Prior to joining Entercom, Cruz held the role of afternoon drive host for WZSR in the Chicago area. She succeeds Nathan Graham, who assumed Program Director duties at sister WDZH-FM (98.7 AMP Radio) in Detroit.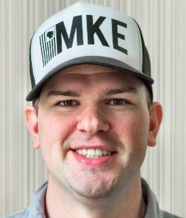 Concurrently, air personality JMatt (pictured right) will move to middays on WXSS and become Digital Program Director for the cluster, which also includes Sports WSSP-AM (105.7 FM The Fan). Most recently JMatt held weekend duties at WXSS. Prior to that, JMatt served as Promotions and Marketing Director for sister WMHX-FM (Mix 105.1)/Madison, WI.
"Big things are happening in the Milwaukee cluster," said Entercom Milwaukee Senior VP/Market Manager Chuck Sullivan. "Molly is ready to dominate her expanded role as Assistant Program Director and Music Director. Aaron is a top-notch personality whose experience will bring improvement to The Mix's afternoon drive. And JMatt is going to take our cluster to new heights from a digital perspective."
"I am so humbled by this opportunity to continue the success of WXSS and WMYX alongside Brian Kelly," added Cruz. "Both stations have a deep history in the Milwaukee community and I can't wait to have a hand in delivering top programming to our listeners."
"I grew up in Brookfield and my favorite radio station has always been 103.7 KISS-FM," added JMatt. "I am beyond excited to have earned my dream job with this team, at this station specifically, and I sincerely thank David Moore and Leigh McNabb for giving me a chance on the radio, and Nathan Graham and Brian Kelly for their guidance."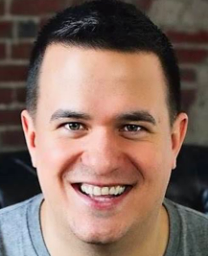 In addition, 99.1 The Mix also welcomed air personality Aaron Carreno (pictured left) as afternoon drive host from 1-7pm CT. Carreno returns to WMYX after previously serving as an air personality and Production Assistant for the station from 2008 to 2010. Prior to joining Entercom, Carreno held the role of afternoon host for co-owned KZPT-FM (99.7 The Point)/Kansas City.
"To say I am thrilled about joining the team at WMYX is an understatement, as I first began my career there a decade ago," said Carreno. "So many great friends and personalities have graced the hallways of Entercom Milwaukee, and I'm truly looking forward to returning home. Thanks to Chuck Sullivan, Brian Kelly and Molly Cruz for bringing back the boy to Wisconsin."
Advertisement