EJ Foxx Joins WKHI-FM/Salisbury as Midday Host
| | |
| --- | --- |
| RADIO ONLINE | Wednesday, March 22, 2017 | 11:34pm CT | |

EJ Foxx has joined Adams Radio of Delmarva as midday host on WKHI-FM (Your Country 107.7)/Salisbury-Ocean City, MD. A longtime Maryland and Washington, DC, native, Foxx has spent more than 10 years as a Program Director. Most recently she worked for Cat Country from 1994-2016 when it left the Country format. Prior to Cat, she was on-air with WASH-FM/Washington, DC, and WMAR-TV/Baltimore. Adams Radio of Delmarva VP/GM Paul Burton commented, "We continue to build a stellar on air staff in Maryland and EJ is a fine example of that. I have known EJ for years and could not be more excited to finally get to be partners with her. We have no doubt with her new signal she will make some real noise in the market." Foxx added, "I am thrilled to become part of the Adams Radio family. I truly thought life on country radio in Maryland was over when CAT left the format... then boom! Along comes not only a new station... but a lot more power. I will be blasting out from Easton to Ocean City and Milford to Pokemoke City on 25,000 watts. I am excited." Foxx has worked extensively in the past with great organizations including: March of Dimes, Children's House By The Sea, St. Jude Children's Research Hospital, Cancer Support Community of Delmarva, Humane Society of Wicomico and Worcester Counties and Women Supporting Women.
---
Lineup Changes at WMVP (ESPN 1000) Chicago
| | |
| --- | --- |
| RADIO ONLINE | Wednesday, March 22, 2017 | 11:54pm CT | |
Sports WMVP-AM (ESPN 1000) Chicago's "Kap & Co." and "Carmen & Jurko" will swap time slots, with Kap & Co. moving to 9am-noon and Carmen & Jurko moving to noon-2pm, effective Monday April 3. "Kap & Co." is hosted by David Kaplan while "Carmen & Jurko" is hosted by Carmen DeFalco and John Jurkovic. ESPN 1000 Chicago VP/General Manager Jim Pastor stated, "When Kap & Co. debuted in September 2015, almost immediately it became the top sports talk show in its time slot. Now Kap's fans will be rewarded with an extra hour each day right after Mike & Mike. Carmen & Jurko will take over at noon and will set the table for sports fans for the day ahead before handing off to Waddle & Silvy. It's been this lineup, along with Mike & Mike, that has solidified ESPN 1000 as the top-rated sports talk station in the city."
---
Q100.5/Las Vegas Names Hernandez to Middays
| | |
| --- | --- |
| RADIO ONLINE | Wednesday, March 22, 2017 | 1:30am CT | |
Rhythmic AC KXQQ-FM (Q100.5) Las Vegas names Natalia Hernandez as its new midday host, weekdays from 10am-3pm, effective immediately. Prior to joining Q100.5, Hernandez was on-air with sister station CHR KLUC-FM. "It's always rewarding when you have talented people in house and can promote from within," said CBS Radio Las Vegas OM JB King. "Natalia has already proven to be a major assets for Q100.5." "14 years ago I got my first radio gig at CBS Radio in West Palm Beach and I'm so happy to be back with the company it all started with," said Hernandez. "My career has come full circle and I have to thank our OM/PD JB King for believing in me for the midday opportunity at Q100.5. I've already learned so much and am excited to keep growing with him."

---
Wheeler MD/Promotions Director at WQDR/Raleigh
| | |
| --- | --- |
| RADIO ONLINE | Tuesday, March 21, 2017 | 12:52pm CT | |
In Raleigh, 94-7 QDR has named Mimi Wheeler as Promotions Director and Music Director effective immediately. Lisa McKay, VP Programming/Curtis Media Group said, "Mimi has a fire in her belly to be a part of a winning team. She has a love for doing great radio and understands how to treat our listeners like family. Mimi grew up here and knows the local landscape of people and places extremely well. Her label relationships are rock solid too which makes Mimi a very welcome and valuable team Q member." "There's nothing I love more than Country Music and this community, so as you can imagine, I'm thrilled to work with the legendary QDR," said Wheeler. "I grew up listening to and loving QDR, and it's an absolute honor to work with such an incredible station and staff. I love being able to call QDR "home"!"
---
KLBJ-AM/Austin Debuts New On-Air Line-Up
| | |
| --- | --- |
| RADIO ONLINE | Monday, March 20, 2017 | 11:29pm CT | |
Beginning this week Austin radio listeners can hear "Kilmeade & Friends" on NewsRadio KLBJ-AM. "Kilmeade and Friends" with Brian Kilmeade will be heard live every weekday from 9-11am. March 20 also brings a new earlier start time for the "Todd and Don Show." The duo will now air weekday mornings 5:30-9am. Syndicated Rush Limbaugh (11am-2pm), Dale Dudley (2-3pm), Jeff Ward & Ed Clements (3-7pm), The Dana Show (7-9pm) and "Ground Zero with Clyde Lewis" (9pm-midnight) round out the rest of the day.
---
KPOJ/Portland Announces Debut of Chad and Travis
| | |
| --- | --- |
| RADIO ONLINE | Monday, March 20, 2017 | 7:07pm CT | |
Sports KPOJ-AM (Rip City Radio 620) Portland, OR, announces the debut of the new "Rip City Drive with Chad and Travis," weekdays from 3-6pm, effective immediately. iHeartMedia says the new program is a sports/talk show that will provide listeners with unique insight into the Portland sports market with a strong passion for the Portland Trail Blazers. Chad Doing will continue to host "Blazers Warm-up" and "The 5th Quarter" on Trail Blazers game days. "We're excited to bring veteran talent Chad Doing back to the Portland in the afternoon drive slot," said iHM Seattle Senior VP/Programming Rich Moore. "Chad and Travis' show will be a strong outlet for the sports fans in Portland, especially Trail Blazers fans."
---
KYGO/Denver Taps Guy David as Morning Co-host
| | |
| --- | --- |
| RADIO ONLINE | Monday, March 20, 2017 | 11:57pm CT | |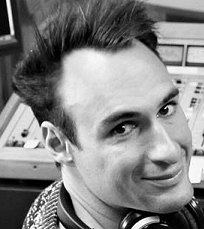 Bonneville International's Country KYGO-FM Denver welcomes Guy David to co-host mornings with Tracy Dixon, weekdays from 5-9am. David joins KYGO from Country WFON-FM (K107.1) Fond du Lac, WI, and will begin his new duties in early April. "I am beyond excited to work with Tracy," said David."It's an absolute honor to be at KYGO and Bonneville. I look forward to getting to know the community and calling Denver home for many years to come." "I have been searching for a morning host since I arrived in October" said KYGO PD John E. Kage. "Guy really jumped out of the speakers. He's is a great storyteller, naturally funny, and engaging. With all of the great morning radio in Denver, I feel like this immediately gives us what we need. A unique sound with two talented and compelling hosts on KYGO. I love Guys' story. I feel lucky to have found someone willing to move from Australia, then leave L.A. to chase his morning radio dream in a small town in Wisconsin."
---
Tony Russell Joins KUPL/Portland OR Morning Show
| | |
| --- | --- |
| RADIO ONLINE | Thursday, March 16, 2017 | 0:13am CT | |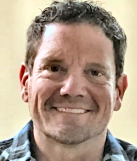 Alpha Media Portland, OR, taps Tony Russell to join the morning team at Country KUPL-FM (98.7 The Bull) weekdays from 5-10am, beginning Monday, March 20. He began his radio career in 1998. His previous experience includes morning stints in markets such as Dallas, Miami, and Seattle. "This is without a doubt the greatest opportunity I've had in my broadcasting career. I am looking forward to working with Lisa Decker, and to once again be under the leadership of Radio Guru Scott Mahalick," said Russell. Alpha Media Executive VP/Programming, Scott Mahalick commented, "Tony is a genuine Country fan, people person, and stellar talent. We are honored to have him join Alpha and the winning team on The Bull." "We are honored to have a talent like Tony join us at The Bull 98.7. He is country through and through, a very funny man and will be a great team member for McKenzie and Jake," added Alpha Media Portland's Senior VP/Market Manager Lisa Decker.
---
Indie88 Toronto Adds The Josie Dye Show to Mornings
| | |
| --- | --- |
| RADIO ONLINE | Wednesday, March 15, 2017 | 11:56pm CT | |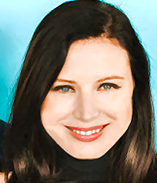 CIND-FM (Indie88) Toronto announces a new morning program, "The Josie Dye Show," airing 6-10am weekdays. The show will include Josie Dye and current Indie88 hosts Matt Hart and Carlin Burton, and will debut Monday, March 20. Dye's past on-air experience includes 14 years at 102.1 The Edge and creator of "Josie's Top 20," a syndicated Top 20 show that aired across Canada. Her TV experience includes 8 seasons of "Oh So Cosmo" on Cosmo TV and host of Canada's W Network from 2013-2017. Now in its fourth year, Indie88 has spent the past six months searching for the perfect morning show that Toronto has been missing. "There's no better host than someone who has been passionately involved in the alternative music scene in Toronto for the past 15 years, speaking to Torontonians about their lives, this city, and music -- a true voice of the people," said Indie88 PD Christina Fitzgerald. "Josie is your music, your lifestyle, your Toronto, joining Matt and Carlin in the morning." Dye has always been a fan of Indie. "I love the energy of this radio station," she added, "everyone who works here has one goal and that is to be the best radio station in the city. I can't wait to be part of this passionate group of friends called Indie88."
---
Albuquerque's KMGA/99.5 Magic FM Adds On-Air Staff
| | |
| --- | --- |
| RADIO ONLINE | Wednesday, March 15, 2017 | 1:42am CT | |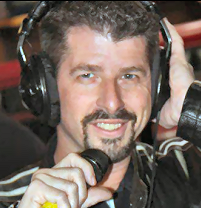 Cumulus Media announces that it has named Doug Durocher (pictured) as morning co-host with Meredith Dunkel on the Meredith & Doug Show on KMGA/99.5 Magic FM in Albuquerque, NM. The show airs weekdays from 5-9am. Durocher joins KMGA following 10 years as Morning Host on KCXX-FM in Riverside, CA, and on KPOI in Honolulu. Veteran radio programming professional and on-air host Bryan Simmons also joins KMGA as Program Director and Host of Afternoon Drive. Simmons' radio career spans many years in Los Angeles; most recently, with CBS Radio's KTWV and prior to that, as longtime Afternoon Drive Host for iHeart Media's KOST-FM. He is heard nationally on Westwood One. Brad Hansen, FM Operations Manager, Cumulus Media-Albuquerque, said: "Bryan and Doug both bring an amazing track record of success and are already having a very positive impact on Magic and the Albuquerque community." Durocher said: "I am overjoyed to team with Meredith Dunkel for 99.5 Magic FM's Meredith & Doug Show. Together, we hope to completely dominate the morning ratings in Albuquerque!" Simmons said: "I am beyond thrilled to be working with Jeff Berry, Brad Hansen and the entire team of professionals here in Albuquerque as well as Mike McVay, Emily Boldon and Greg Frey, whose guidance I'm so thankful for! I have a great airstaff anchored by a super morning team in Meredith & Doug and I know we'll make Magic in ABQ!"
---
V 101.9 Charlotte Announces On-Air Staff Alignments
| | |
| --- | --- |
| RADIO ONLINE | Monday, March 13, 2017 | 11:52pm CT | |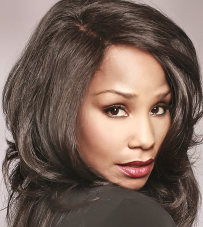 Beasley Media Group's WBAV-FM (V 101.9) Charlotte afternoon talent Cortney Hicks (pictured) shifts to her new role as midday host from 10am-3pm. She'll also continue her duties as V 101.9 Music Director. Tone X will fill the afternoon post. He previously was one of the co-hosts of "No Limit Larry and the Morning Madd House" on WPEG-FM (Power 98) for 12 years, and is now making his return as the new afternoon from 3-7pm. WBAV also welcomes back Derrick "Fly Ty" Jacobs. He was previously on WBAV as afternoon co-host, and has also worked within the Charlotte market, but now "The People's Host" is back with Beasley airing weekdays from 6-10am. Kenneth "DJ Rham" Blackmon makes his way back to Charlotte as the Production/Imaging Director for WBAV/WPEG after being away since 2012 when he was Assistant PD/Production Director for Radio One's WQNC and WPZS. He recently worked with CBS in Atlanta and also worked independently with his personal production company. After taking an extended break from radio, Stu "Hanna's Baby Boy" Robinson has made his return to the Carolinas from 7pm-midnight. Robinson was most recently afternoon talent and Music Director for WBTP Tampa. He also previously worked in Charlotte for Radio One's WCHH when it was Hot 92.7.
---
Dan Markus Joins WNAM-WVBO/Appleton-Oshkosh
| | |
| --- | --- |
| RADIO ONLINE | Monday, March 13, 2017 | 7:09pm CT | |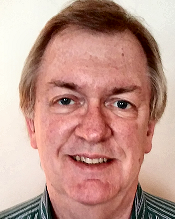 Veteran radio host Dan Markus will join the on-air line-up at Adult Standards WNAM-AM and middays on co-owned Classic Hits WVBO-FM/Appleton-Oshkosh, WI. He'll host mornings on WNAM and and middays (10am-3pm) on WVBO, beginning Tuesday, March 21. This marks a return to the Cumulus duo for Markus, who most recently programmed WOGB-FM/Green Bay, WI, a position he held for 17 years. During Markus' radio career, he has been on-air and programmed stations in markets including Duluth, MN; Fort Atkinson, WI; Milwaukee, WI, Springfield, IL and Green Bay, WI. Cumulus Media/Appleton-Oshkosh Operations Manager Guy Dark said, "Dan's track record in the market and his knowledge of both formats make him an ideal fit for this dual role." Markus added, "I'm really thrilled to be returning to Cumulus Broadcasting's WNAM and WVBO. I love the music on both stations. It will be difficult to follow in Chuck Lakefield's footsteps. He is a well-known and much-loved pro in the Appleton-Oshkosh market, and I congratulate him on his move to WVBO mornings. At the same time, I'm looking forward to delivering the same kind of warm and friendly shows that Chuck is famous for."

---
Zach Bye Joins Stokley in Middays on KKFN/Denver
| | |
| --- | --- |
| RADIO ONLINE | Monday, March 13, 2017 | 11:40pm CT | |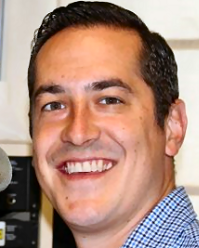 Sports KKFN-FM (104.3 The Fan) Denver adds Zach Bye to middays from 12-3pm, beginning Friday, March 31. He'll co-host "Stokley and Zach." An Albany, NY, native, Bye was most recently the co-host of "Big Board Sports" on 104.5 The Team ESPN Radio. Before that, he worked at the Fox Sports Albany affiliate. Bye also spent the past seven seasons at the University of Albany as a play-and-play voice and color analyst for men's and women's basketball, lacrosse and football. "This is a dream opportunity," said Bye. "I'm both humbled and blessed. I can't wait to build a relationship with my new partner, Brandon Stokley, who already has a strong brand and presence in the Denver market. The potential we have together is nothing short of thrilling." "After a national search, we were thrilled to find the perfect fit for Brandon (Stokley] and 104.3 The Fan in Zach," added 104.3 The Fan Program Director Armen Williams. "Zach's shown relentless work ethic throughout his career and has earned every opportunity that's come his way. He'll be a great addition alongside Stokley." "Zach is a guy I can grow with and, together, take our show to the next level. Zach and I had an instant connection," said Stokley. "We're going to bring a lot of passion, energy, and enthusiasm to the show every day and make it one-of-a-kind."
---
Alana Lynn Named KMLE/Phoenix MD/Afternoons
| | |
| --- | --- |
| RADIO ONLINE | Monday, March 13, 2017 | 6:27pm CT | |
Alana Lynn is appointed Music Director and afternoon personality at Country KMLE-FM Phoenix, weekdays from 3-9pm beginning Monday, April 3. She replaces Bryan "B-Dub" Washington. Lynn's most recent stints include holding the morning post on KTRR and midday host at KUAD-FM Fort Collins, CO. Lynn's previous stops include afternoons on KKPL-FM Fort Collins, morning host on KAWO-FM Boise ID, morning host on KUPL-FM Portland OR and morning host on KBQI-FM Albuquerque. "Alana is an amazing talent and we couldn't be more excited for her to join the KMLE family," said CBS Radio Phoenix VP/Programming Tim Richards. "It's been a radio dream to have an opportunity like KMLE come along," added Lynn. "I am incredibly excited and humbled to join a team with so much drive and talent."
---
Ridder, Scott & Shannen: New Morning Show for FM106.1/Milwaukee
| | |
| --- | --- |
| RADIO ONLINE | Friday, March 10, 2017 | 12:24pm CT | |

FM106.1, Milwaukee's Best Country radio station, announced today the debut of their new morning show, Ridder, Scott and Shannen, effective immediately and broadcasting weekdays from 5-10am. "I am excited to introduce Ridder, Scott, and Shannen to the FM106.1 listener family," said Kerry Wolfe, SVP of Programming for iHeartMedia Milwaukee. "This trio has the energy and humor to get your mornings started. Their knowledge and passion for the Milwaukee community and country music make them a perfect team for FM106.1." Born and raised in Richfield, Shannen grew up listening FM106.1 and discovered a passion for country music. Her radio career began with an internship in the station's promotion department her freshman year of college. After five years with the company, Shannen is now the newest member of the FM106.1 morning show. Ridder, a three-year vetern of the afternoon drivetime show, will move to mornings joining Shannen and current morning host Scott.
---
On Air Lineup Changes at Power 98/Charlotte
| | |
| --- | --- |
| RADIO ONLINE | Friday, March 10, 2017 | 12:14pm CT | |

Beasley Media Group's Power 98/WPEG-FM has announced details of recent staff changes. Ya Girl Nikki will take over the weekday night shift (7pm-midnight). Nikki most recently served as a part-time on air announcer at WPEG's sister station, WZFX in Fayetteville, NC. "Nikki's talent has caught my attention for years," said Operations Manager Jeff Uzi D Anderson. "I'm totally convinced that Nikki's impressive work ethic, excellence in production, and outstanding energy will bring a needed boost to Charlotte's airwaves." Additionally, Brian Mr. Incognito Robinson, who has served as afternoon talent, will shift into his new role as a new member of The Maddhouse Morning Show. He will also continue his duties as Power 98 Music Director. "Mr. Incognito has proven himself as a creative and multi-talented team player, said Anderson. "His addition to the morning team is not only a major move, but he also compliments the team for a thriving future as an elite live and local morning show." Afternoons (3-7pm) will now be filled by newcomer John Sport E. Odie Adams. Sport E. Odie is well known in Charlotte and has established a highly respectable and reputable street presence in the Queen City. "Sport E. Odie brings his impressive work ethic and passion for branding which he has already seen major success with in Charlotte," Added Anderson. "With his infectious energy and work he is already doing in the community, he is more than ready to take our team to new levels of success!"
---
Dana And Jayson Take KBZT-FM/San Diego Mornings
| | |
| --- | --- |
| RADIO ONLINE | Thursday, March 9, 2017 | 11:54pm CT | |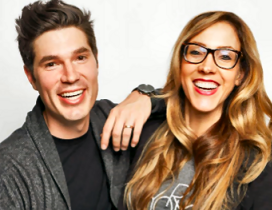 Entercom San Diego has announced the debut of "Dana and Jayson" in mornings on Alternative KBZT (FM 949). The program will air weekdays from 5:30-9am and will be hosted by Dana DiDonato and Jayson Prim. DiDonato, a reformed sorority girl and married mother of three, and Prim, the gay son of a Baptist preacher, bring their unique relationship as two unlikely best friends to wakeups. "It's a really exciting day for FM 949 and Entercom San Diego to be able to add such dynamic personalities to San Diego's Alternative," said FM 949 Program Director and Entercom San Diego Operations Manager Kevin Callahan. "They made me laugh. After this many years in radio that's not easy to do." DiDonato is one of the few lead female hosts in morning radio. She joined Entercom from WBLI-FM/Nassau-Suffolk, NY, where she hosted morning drive for 11 years and won two Gracie Allen Awards. "It's always been a gift to laugh and hang out with people each morning. We are so excited to invite the San Diego community into our lives, and we hope they make our show a part of theirs," said DiDonato. "Thanks to Kevin Callahan, Pat Paxton and everyone at Entercom, your belief in us is humbling. We are so ready to do this." Prim joins the company from WBLI after co-hosting for 3 years with DiDonato. Prior to joining WBLI, Prim worked as a performance artist in New York City. He is a graduate of the Experimental Theatre Wing at New York University's Tisch School of the Arts. "I'm just happy that instead of talking to myself every morning, I finally get to have human interaction again," added Prim.
Menu
|
Contact Us
|
Subscribe
|
Advertise
|
Privacy Policy
|
About Us
---
Copyright © 1989-2017 RADIO ONLINE ®

The publisher makes no claims concerning the validity of the information posted on RADIO ONLINE and will not be held liable for its use. No part of this material may be reproduced in any form, incorporated in any information retrieval system or otherwise redistributed without the prior written permission of the publisher.
---
Sponsored Links

Radio Station Data For Less

Radio station data for all of the rated markets. Top 400 Metros-Over 12,000 AM/FM/HD $299 includes 1 year free updates.